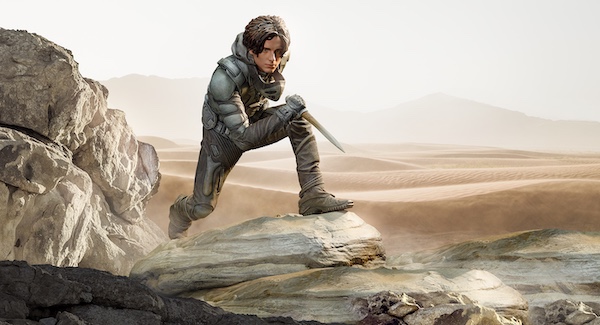 Dark Horse Direct, in partnership with Legendary Entertainment, is proud to announce the Dune: Paul Atreides Statue! Poised for action, Paul wields his sacred crysknife, ready to defend his honor and his people. Inspired by Warner Bros. Pictures and Legendary Pictures' highly anticipated epic action-adventure film Dune from Academy AwardÒ-nominated filmmaker Denis Villeneuve, based on the acclaimed novel by science fiction author Frank Herbert, this statue will have you ready to fight alongside the Fremen because: "only together can we stand a chance."
Measuring 9 inches tall by 9.2 inches wide, this highly-detailed statue is meticulously sculpted and painted by the artists at Gentle Giant Studios. Featuring the intricate likeness of Dune actor Timothée Chalamet as Paul Atreides in stillsuit, none stand a chance against the combat agility of the young hero. And none can resist the draw of this outstanding statue.
Limited to an edition size of 500, pre-order yours today to prepare for the coming crusade at Direct.Darkhorse.com for $219.99.