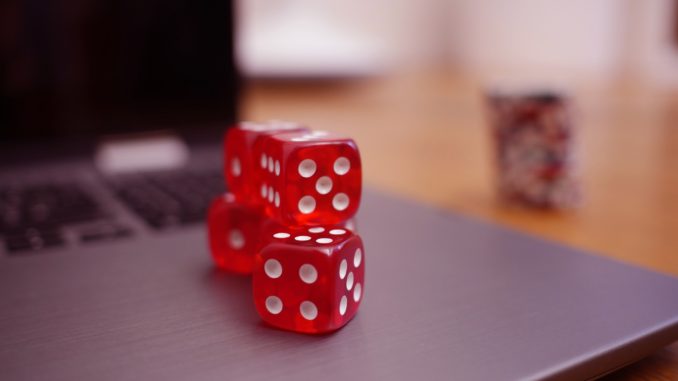 Live dealer software is the latest craze at leading online casinos. Every operator wants to provide live poker, live blackjack, and live roulette. Unfortunately, the plethora of live casinos out there can make it difficult to choose the right website for you.
On the bright side, the wide variety of live dealer casinos online means there's something for everyone. All you need is to figure out what you value the most. Below is a short guide on how to review and find a reliable live online casino.
Look at Essential Features
Lots of online casinos offer live dealer games. But that's not the most important feature in a casino site. Look at essential features before you get into the nitty gritty of live dealer software.
Start by checking a casino's licensing information. Is it licensed in your country? Does it operate with a license from a respected regulator like the Malta Gaming Authority? Next, checkout its security features:
SSL Encryption
Password Protection
Two-Factor Authentication
Data Protection Compliance
The thing is, it's not just important to find a casino with live poker. It needs to secure your personal information and money. Additionally, choose a reputable and authentic live casino. In most cases, the best-rated operators offer outstanding services.
Find out the Software Providers and Games Offered
After you confirm a casino is licensed and trustworthy, learn more about its casino games providers. Latvia's Evolution Gaming is the most respected software provider in the live dealer section. Playtech, NetEnt, and Pragmatic Play also offer a variety of these games.
That being said, look at the specific live casino games you can play at a website. Pay focus to your favorite games. If you love Texas Hold'em, choose a casino that supports Hold'em tournaments.
If you spend more time at blackjack tables, look for a casino with a range of blackjack games, from classic blackjack to pontoon. Importantly, ensure you join a casino whose games favor your budget.
This applies to both live dealer and RNG games. Roulette could be your favorite casino game. But you might feel like cherishing video poker or slots. Choose a casino with games from the best dealers. That way, you can access lots of high-quality, affordable games.
Review Deposits and Withdrawals
Unless your goal is to play a casino's free games, you'll need to deposit money to access most games. Review a casino's deposit and withdrawal policies before you decide it's the right platform for you.
Start by looking at the supported payment methods. Does it support Visa and MasterCard? Most people own one of these two cards. If you don't, find a Maestro, Discover or American Express casino.
Alternatively, pick a site with your preferred digital wallets—PayPal, Skrill, Google Pay, EcoPayz, Sofort or Trustly. Some casinos also support eChecks, wire transfer and cryptocurrencies.
After you've identified your favorite payment method in a casino, check its limits, fees and payment speed. Most casinos support a minimum deposit of $10 and a maximum of $10,000. Ensure you can use these or higher limits if you're a high roller.
On the other hand, find a casino with no or little fees. Ensure it also processes payments quickly, especially withdrawals. The best sites have a withdrawal speed of three days maximum.
Do You Value Mobile Support?
Some people swear they would never play online games on their iPhone. But this number is small, and its keep getting smaller. The majority of online casino players say they value mobile support.
If you also like to play games through your mobile device, choose a casino designed for mobile gaming. It doesn't matter whether you use an android or iOS device. Nowadays, all you need is to have a browser on your smartphone.
Then you can play live poker and blackjack straight from your browser. Mobile casino sites are fast and seamless. Sure, they display smaller screen sizes compared to gaming machines. But other than that, they're great for casino gaming.
User Interface
There are features people ignore in a casino that later impact their gaming experience. Take a website's user experience as an example. A site could be slow. Maybe it's difficult to navigate or the search feature doesn't work.
A bad user experience means you can't have a good time. It also means the casino is likely mismanaged, which could lead to slow payouts, inefficient customer service and inadequate security.
In light of that information, test out a casino's web design before you make your final decision. Choose a site whose web design you love. The best casinos have simple web designs that load quickly and have intuitive features.
Live Casino Bonuses
There are two kinds of casino players—those who love bonuses and those who love quality bonuses. It's great to enjoy welcome and loyalty rewards. But pick a site with high-quality bonuses.
What's a quality bonus? For starters, it gives you value for your money. Let's start with the bonus size. A 100% match bonus is better than a 50% bonus. On the other hand, look at the withdrawal limit.
A bonus that lets you cashout $5000 gives you more value than a bonus that limits you to $1000. Another measure of value is wager terms. They dictate the amount of cash you need to spend to withdraw your bonus winnings.
A few rare casino bonuses come with zero wager terms. If you win $1000, you can cash it out immediately. Most bonuses have wager terms, though, from 10x to 60x. Logically, choose a bonus with the least number of wager requirements.
Contacts and Customer Service
The last metric to consider while reviewing a casino site is to check its contact methods. That's because good customer service is just as important as quick payouts or mobile support. While many operators offer email support, prioritize a site with a chatbot.
Chatbots allow you to contact a casino and receive feedback in real-time. No need for a ticket number. No delays. If you experience a problem, you ask for help and get it instantly.