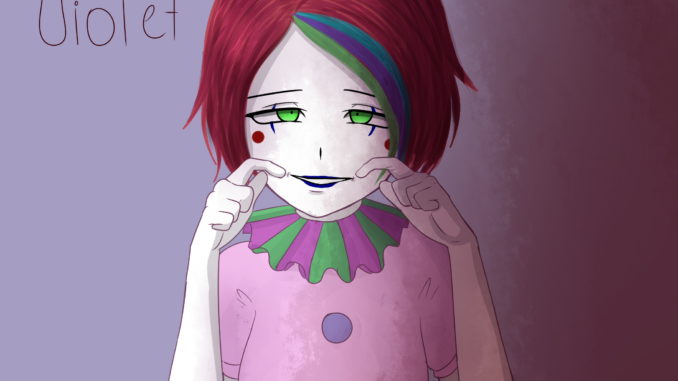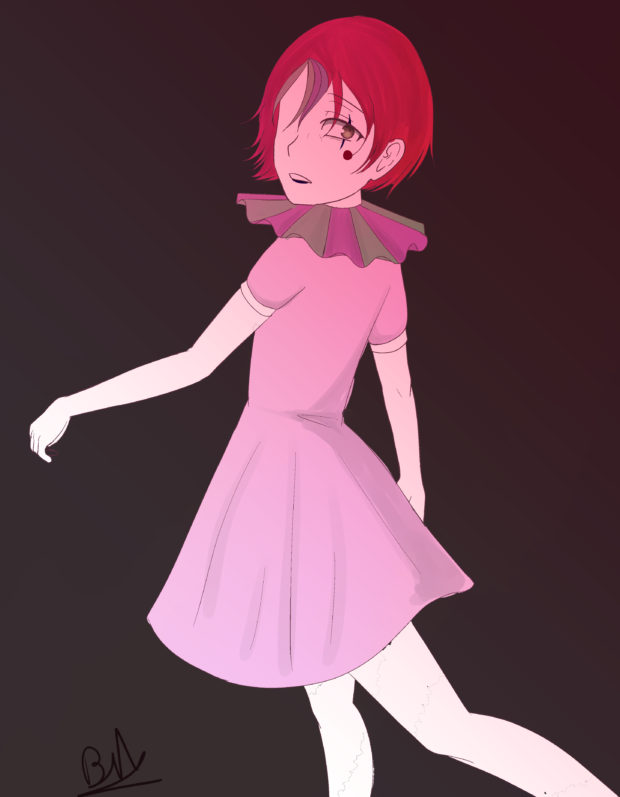 Review Fix chats with Smile, You're in the Circus creator Víctor Argumedo, who lets us know all about the inspiration behind his work and so much more.
Review Fix: How did you know that a career in comics was for you?
Víctor Argumedo: Well… I have always liked comics, since I was a child I liked reading Garfield and Mafalda comics, there were even times when I wanted to make similar comics, but I realized that the best for me was not comedy, but drama and tragedy, since I was a child I made tragic comics with sad endings, to many people it seemed strange, but I think it's the best for me. It's very difficult for me to think of happy stories. For me, comics are the perfect balance of my existence, because I love to draw, but also to write.
Review Fix: Who inspires you creatively?
Argumedo: Nowadays I get a lot of inspiration from Wooma and Mosae Nohara's style, I also love Vocaloid and Utaites, I always get inspired when I watch their songs and animations.
Review Fix: How are your comics different or special?
Argumedo: I think my comics are original in the part of the difficult or tragic situations that happen, I have seen many situations of this kind but few times they are critical, I don't want my comics to be the object of morbidity, I want them to be for reflection.
Review Fix: What about this comic? Sell us. Sell us hard.
Argumedo: My comic is about a circus that is basically a way to cover up a prostitution and human trafficking ring. It's a suspense and drama comic primarily, but some people think it might contain psychological horror.
Review Fix: Who do you think will like it the most?
Argumedo: I think this comic will appeal to people who are looking for a drama out of the ordinary, as well as people who have gone through or know someone who has gone through a hard situation. It is aimed at people over 16 years old.
Review Fix: How do you want your books to be remembered?
Argumedo: I would like them to be remembered as critical comics, to help people identify what's wrong with their relationships and to be able to have more empathy for people they know who have suffered rape, gender-based violence, transphobia, homophobia, etc.
Review Fix: What are your long-term goals for your work?
Argumedo: I would like to be able to print my comics and sell them somewhere, either in a publishing house or independently. I want to make a living from my art
Review Fix: Why should anyone support your work?
Argumedo: I feel that if this reaches the right people, it could go a long way and I think it could change a lot of people's lives for the better.
Review Fix: Anything else you'd like to add?
Argumedo: I am a digital artist and writer, I am currently studying design and visual communication at the Faculty of Arts and Design at the National Autonomous University of Mexico (UNAM).
I would like to be able to work in important places, like Cartoon Network, Nickelodeon, or even Disney, but I would also like to produce my own projects. I want to improve as much as possible to deliver the best final product.
Also something I would like is to get some economic support to be able to continue my projects, at the moment I work just for the happiness of reading the comments section and seeing that people are interested in my work.
Review Fix: What's next?
Argumedo: I'm always thinking of new ideas, at the moment I've worked on 5 comics, not all of them are finished yet, but I intend to finish all of them and then start new ones. Although they are all in Spanish, when I have time I will translate them into English. I would also like to get more into the horror genre. I'm also interested in action, but I'm not very good at drawing that kind of stuff, but I hope one day I'll be able to improve.
Review Fix: Where can people find out more?
Argumedo: Instagram: https://www.instagram.com/biku.comics/
Facebook: https://www.facebook.com/Bikutoruwu
Twitter: https://twitter.com/Bikunuy
Smile, you're in the circus (spanish) https://www.webtoons.com/es/challenge/sonr%C3%ADe-est%C3%A1s-en-el-circo-/list?title_no=575235
Smile, you're in the circus (english)
Open Pajamas (english)
Open Pajamas (spanish)
Drowned History (spanish)
The mermaid in the bathtub (spanish)