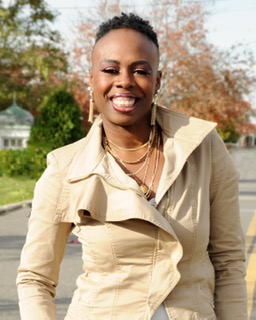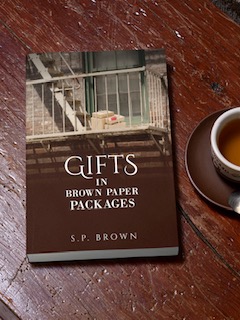 Review Fix chats with author S.P. Brown who discusses her new book, Gifts in Brown Paper Packages.
About The Author:
Drawing courageously from painful experiences of her childhood while embracing and sharing her hard-won self-truths for the first time, author S.P. Brown's powerful debut novel Gifts in Brown Paper Packages has earned out of the box acclaim and success – including debuting at #1 in three categories on Amazon within the first 72 hours of its Christmas week release.
Driven by the powerful, often harrowing but ultimately life affirming and triumphant narrative of 17-year-old protagonist Kyrie, the emotionally impactful book ended its second day at #38 in the highly competitive "New Releases Coming of Age" category and #1 "Musical Reference" due to the author's inclusion of both old school and contemporary artists (from Marvin Gaye & Tammi Terrell to Deniece Williams, Lauryn Hill, Ed Sheeran and Bruno Mars) as the soundtrack to Kyrie'sexperiences. Currently, it is also ranked on the Kindle Store's Black & African American Christian Fiction list.
Review Fix: What inspired this book?
S.P. Brown: The inspiration for this book emanated from my penchant for processing challenging feelings and emotions through writing, followed by a realization that my words had the power to benefit others by impacting one's perspective of their individual and personal strife.
Review Fix: How did you come to the idea to make music a part of it all?
Brown: Lyrics, harmonies, chords and melodies have always had the power to transport me to a relaxed, soothing place; music has operated like a protective shell in my life. I grew up listening to my mother sing, and I, as a result, have also sang all my life. Music is inherently apart of my life fabric. I wanted to represent the healing elements that music had for Kyrie, and that it has had for me.
Review Fix: What are your goals for this book?
Brown: I want more than anything to impact others in a truly meaningful way. I am prayerful that this book will be read by those that need even an ounce of inspiration or merely a different lens through which to view the bumps on the life path that they are traveling. I say that this book is about survival – but its not enough to merely survive – survivors must also figure out a way to thrive.
Kyrie is a survivor who thrives.
Some people have been through what one might say is worse than Kyrie's challenges. However, the point is to avoid playing what mental health professionals might call "trauma Olympics". I heard Dr. Bessel Van Der Kolk (author of The Body Keeps the Score) talk about the need to avoid the "little T versus big T" (little trauma versus big trauma). Instead, I say, lets identify the impact of the trauma and figure out the GIFT! That is the goal of this book; to help folks figure out what their GIFTS IN BROWN PAPER PACKAGES might be..and rise above the trauma to soar!
Review Fix: How have they been accomplished so far?
Brown: Well, foremost, writing this book has helped me to identify my GIFTS amidst my trauma. I'm now at the beginning of getting it in the hands of others to realize the impact on others. For one, I am excited that amongst those that have read it so far…the reactions have been amazing and I'm hopeful that the book will be embraced by school districts because the issues dealt with in this book are ones that young people are grappling with.
Review Fix: What are you proud of most with this book?
Brown: I am really proud of the writing. As a debut author, I have been most apprehensive about whether or not readers would feel that it was well written. Since it's been published, I have now heard from a few academics by this point, that the book is extremely well written. That validation brings me pride, gratitude and joy! I am also proud that I was able to take content that is painful at times, and create an engaging and entertaining story and a character in Kyrie that readers are not only crying with, but laughing with. I am proud that the narrative is resonating with people so far across race, culture and age demographics.
Review Fix: How does this book change the conversation?
Brown: I'm not sure that it changes the conversation – but I do believe that it adds nuance to the conversation. For one, anytime a black/brown perspective emerges as one of the plethora of literary voices, the world gains perspective that it likely hasn't had before, because pov voices are so diverse even within our own subset. Have we heard a story of a young black girl deriving from a home replete with domestic violence, emotional and physical inner personal trauma, and drug abuse, WHILE being home schooled and forced to do advanced reading and vocabulary building in the very same home? A young black girl growing up without means, who all but fails out of a specialized high school, however, still speaks relatively well and begins to succeed in corporate America as soon as she removes herself from a toxic environment and begins to change her perspective…?
I'm certain that stories like Kyrie's are certainly out there, but have we heard them?
This story provides nuance to a conversation about; what domestic violence looks like, what drug abuse in the home looks like to a young person living it, observing it, and directly impacted by it; and what surviving and then learning to thrive looks like from a young black girl's perspective.
Review Fix: What's Next For You?
Brown: I am foremost focused on the present, which is getting Gifts in Brown Paper Packages to the masses…what's next…I have more books in me!
Review Fix: Where Can People Go To Find Out More
Brown: http://www.spbrownwrites.com