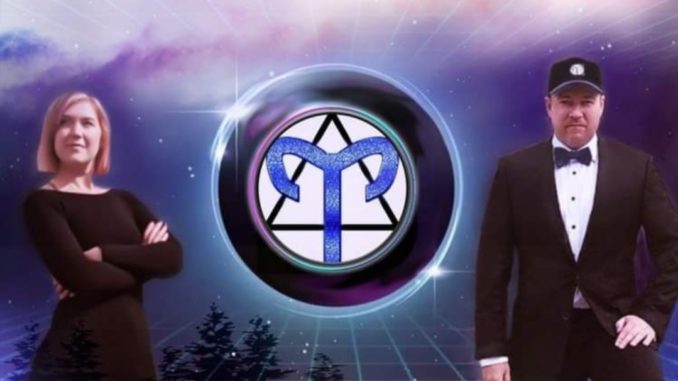 Synth pop music is tough to pin down. With such a versatile sound range, it can be hard to get each detail just right when crafting your perfect track. Adding meaningful vocals can also be tricky and requires a good balance so one side doesn't overpower the other. The duo of Jordana Moon and Tom Aries tackles this in a unique way with the debut album from Moon and Aries, The Arrival. The powerful vocals of Jordana Moon are the stand-out feature of the track with Toxic City showing off the darker side.
The synths invoke a mysterious aesthetic, allowing the vocals to caress the beats in a way that stands out. The percussion hit deep, with the depth of their thuds hitting low enough to make the beat feel a bit darker and contemplative. The lyrics add to this dark aesthetic, with lines such as "This was our glorious mistake. Searching for gold in this cold, empty place." Lines such as these match the mood perfectly to make Toxic City a somber track packed full of emotion.
Pink Moon is full of trippy synths that fade in and out, making the blips pop and feel bright. The vocals are captivating and mysterious, bringing an emotional delivery during the chorus to nail the cinematic aesthetic of the track. With a combination of trippy synths and lyrics delivered with a darker feel, Pink Moon stands out on the album. Pink Moon's catchy chorus makes it one of the more memorable tracks on display. Lost in Separate Worlds, however, has a charm all its own
The synthpop aesthetic of the track is felt immediately. The synths pop with a vibrant beat whose hypnotic blips fall right in line with the vocal delivery. The beat never quits and will always have you at least moving your head to it. It's a bit of a faster track, with lines being delivered with quick punch rather than deep emotion. Lines such as "I'm gonna wait till you fix tomorrow" are backed up by the chorus that delivers a nice blend of mesmerizing vocals and trippy beats that makes Lost in Separate Worlds a track that will get you moving when it ramps up.
Cold has soft, dreamy synths that create a mood of wonder. The lyrics hit hard from the top, delivering a deep and emotional performance. Lines such as "If I can't save you, no one else will save you. I don't wanna leave you behind." And "It's cold, dark and lonely as we come back to the light" are packed full of emotion, along with a breakdown that brings a captivating combination of deep beats and beautiful vocals. These combine to make Cold one of the stand-out tracks on the album, proving to be gripping from start to finish.
The Arrival is a solid debut album whose memorable tracks hit hard. The vocals of Jordana Moon are triumphant and perfectly illustrate the character of each track. Tracks such as Cold and Lost in Separate Worlds off some of the best here and while not every track stands out, there is much more to love here than not. If you're looking for trippy synth jams with an impressive vocal edge, you owe it to yourself to check out The Arrival.