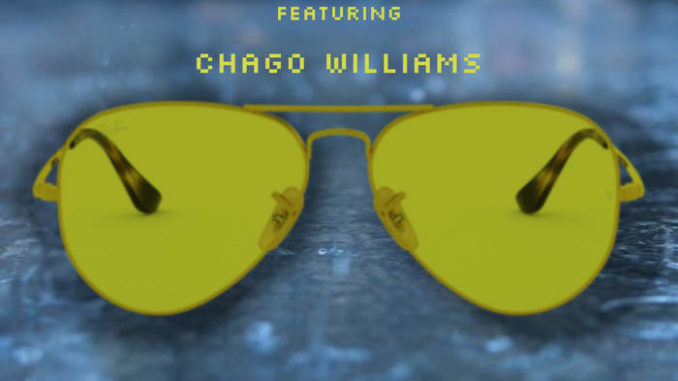 Review Fix chats with singer/songwriter DawgGone Davis, who discusses her new album Raybans in the Sun and single, Appreciation.
Review Fix: What inspired Raybans in the Rain?
DawgGone Davis: The single, "Raybans In The Rain" was inspired by folks strutting around an outdoor shopping complex in Kansas City. The sun and warmth finally came out and we put on our best and various sunglasses. It was hilarious. Men, Women, and babies in strollers were bopping their heads and showing plenty of attitude in the sunshine. I added in Rain, as we would still strut our Raybans, even in the cold rain.
For the CD/Album compilation titled Raybans In The Rain, I wanted to show off Chago G. Williams and Dorian P. Williams hook masters on one album. Plus, show the flute talents of my manager, Hellmut Wolf. And absolutely, the ever-loved and known "bowing-down-to" Romain Duchein, guitars must be shared.
Review Fix: How has 2022 been for you musically so far?
Davis: The song, "APPRECIATION" is still going strong. It reached # 7 in the Euro Indie World Chart.
It is absolute FUN praising Roger Daltrey and Burton Cummings. Canadian radio went nuts for the song as they love their hometown boy, Burton. The USA Top 40 stations took great notice of the Rock and Flute song. When I like something or Someone, I am gonna write about it whole heartedly. I love The Who and envy Roger's super, rock star hair. I just wanna say: well, who the puck are you, you, you?
In 2022, we continue with our incredible musicians of Romain Duchein, guitar and Chago G. Williams; However, the idea to have a sharp, hard piano added is going to be spectacular in our song being written and composed currently.
Review Fix: What makes this collection of tracks different?
Davis: We went all- out ROCK intensity with our Composer/Producer, Hellmut, and the addition of Chago G. Williams and Dorian P. Williams the second half "era" of my lyrics' effort. This is album #2 and a whole new world of dope, so-to-speak. :)
Review Fix: What do you truly Appreciate in life?
Davis: The strength mom and dad instilled in us via, Jesus The Christ. I've said, "I should have been with Motley Crue." I think I should have been providing rock and roll with Jesus influence years ago. Wouldn't it be great for the world and music to be all about me? Ha! I have been humbled so many times in life; I am a pancake just looking up (and along comes Chago G).
Review Fix: What does Chago Williams add to this collection?
Davis: "You know: how blessed can one goof nut girl be?" Chago and Hellmut were introduced……………and that is all she wrote. But it is not. The proverbial Destiny is awesome. Chago is talent on talent; his ability is a stack of pancakes fully loaded almost reaching the ceiling with gooey butter and syrup. He is more than tasty; he is Uber originality. He can read my mind and lyrical intent and then exude meaningful hook upon hook. Chago knows I love him; but he is already taken. lol
Review Fix: What's next?
Davis: If one does not ask and if one does not try to emulate the big dogs, then you are stuck on the porch drooling.
Hellmut Wolf and I have the belief of "sure we Can do whatever we put our minds and talents to with work (and humongous musicians around us.)" I have always been a bold type and I know we will keep pushing the envelope. Our two elite drummers Jack T Perry and John are impressive and pound worthy.
Review Fix: Anything else you'd like to add?
Davis: Call me too hopeful. Call me silly/stupid. Call me Ishmael. Hellmut has created a Whale of a product here. But we are going to keep hitting the scene hard and knocking on different doors. Our guitarist wishes to meet and groove with Steve Lukather of ToTo. I would like to collaborate with Burton Cummings. Look how far we have come in only four years. Give us four more months……..with a pianist member of Earth Wind and Fire; we promise shocking piano rock mixed with stellar Chago, and lyrical madness all baked and iced by The Wolfman, Always, thank you 16 to 80 year-olds for liking us pretty well!!