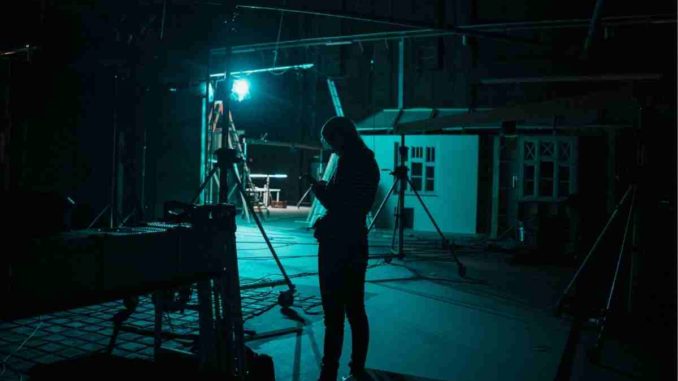 In 1994, Pavement released their second album, Crooked Rain, Crooked Rain. With their sophomore release, Pavement moved away from the low-fi sound of their debut album Slanted and Enchanted to deliver a more polished, accessible rock album.
If you are not familiar with Crooked Rain, Crooked Rain, sit back and get ready for a treat. In this post, we look back at one of the most important Indie Rock albums of the 1990s.
About Pavement
Pavement is an American Indie Rock band formed in Stockton, California in 1989. The band consists of Stephen Malkmus (vocals, guitar), Scott Kannberg (guitar, vocals), Mark Ibold (bass), Steve West (drums) and Bob Nastanovich (percussion, electronics).
Pavement's music is characterized by lo-fi production values, unconventional song structures, and whimsical lyrics. Malkmus' lyrics are often obtuse and ironic, dealing with subjects such as urban sprawl, film directors Werner Herzog and Nicolas Roeg, and former US President Jimmy Carter.
The band's musical style evolved over their career, starting as a noisy, lo-fi garage band before moving towards a more polished, pop-influenced sound on later albums.
Crooked Rain, Crooked Rain Review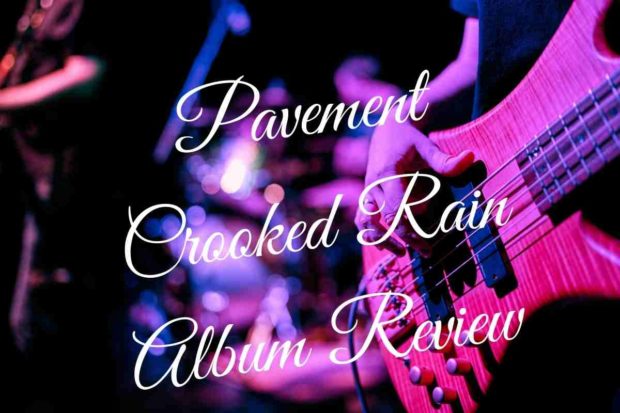 Crooked Rain, Crooked Rain is Pavement's second album and was released on February 14, 1994 by Matador Records. The album was recorded in 1993 at Random Falls Studio in New York City, New York and was self-produced by the band.
Crooked Rain, Crooked Rain is widely considered Pavement's best album and is often cited as one of the most important and underrated Indie Rock albums of the 1990s.
Sound of Crooked Rain
The album has a more polished, radio-friendly sound than Pavement's debut album Slanted and Enchanted. The production values are higher and the songs are more accessible, with catchy hooks and sing-along choruses.
That's not to say that Crooked Rain is a sell-out album. Far from it. Pavement still sound like Pavement, just with a cleaner, more polished sound. It truly redefined what an Indie Rock album could sound like.
Crooked Rain Subject Matter & Songs
We have to give praise where praise is due for the songwriting abilities of Stephen Malkmus' on Crooked Rain. When it came to Crooked Rain, Malkmus, who is notorious for employing lines simply because they sound good, seemed to be making more of a point. His lyrics are as obtuse and cryptic as ever, but there's a new level of maturity and depth to his writing on this album.
Songs like "Cut Your Hair" and "Range Life" deal with the shallowness of the music industry, while "Gold Soundz" is a wistful ode to lost youth.
The first single from the album, "Cut Your Hair", is an all-time best funny music video. "Heaven Is A Truck" is a darkly funny song about death, and "Passat Dream" is a beautiful, dreamlike track that deals with the feeling of being lost and confused.
"Fillmore Jive", the album's final track, is reminiscent of Neil Young's "Cortez the Killer" in its elegiac sound and poignant lyrics about the death of Bill Graham. Amid a chorus of "Good night to the rock and roll era/'Cause they don't need you any longer," Malkmus calls out numerous punks and rockers.
Influences
We can still hear plenty of Pavement's driving influences on Crooked Rain. From "Gold Soundz" which could easily be dropped onto a Cure album, to the Prince-esque sound of "Cut Your Hair", Pavement show their wide range of musical influences on this album.
Critics' Reaction
Crooked Rain is hailed as one of the most important Indie Rock albums of the 1990s. It was met with critical acclaim upon its release in 1994. Critics praised the album's unique sound and Stephen Malkmus' songwriting abilities.
Where to Buy
Crooked Rain is available on digital, CD and vinyl at most major retailers. For best pricing, you can check the vinyl deals pages on price comparison sites.
Final Thoughts
Pavement Crooked Rain, Crooked Rain is an important album not just for Pavement, but for Indie Rock as a whole. It's an album that cemented Pavement's place as one of the most important bands of the 1990s and proved that Indie Rock could be more than just a passing fad.
Crooked Rain is an excellent album from start to finish, with not a weak track in sight. It's one of those rare albums that gets better with each listen. Replacing noise, volume, and lo-fi sound with clearly ringing guitars and a Bowieesque piano tinkling sound, it redefines what an Indie album can sound like.
If you are a fan of Indie Rock, or just good music in general, then Crooked Rain is an album that you need in your collection.