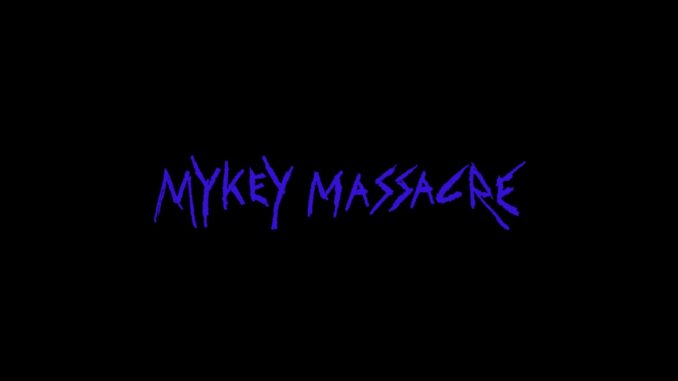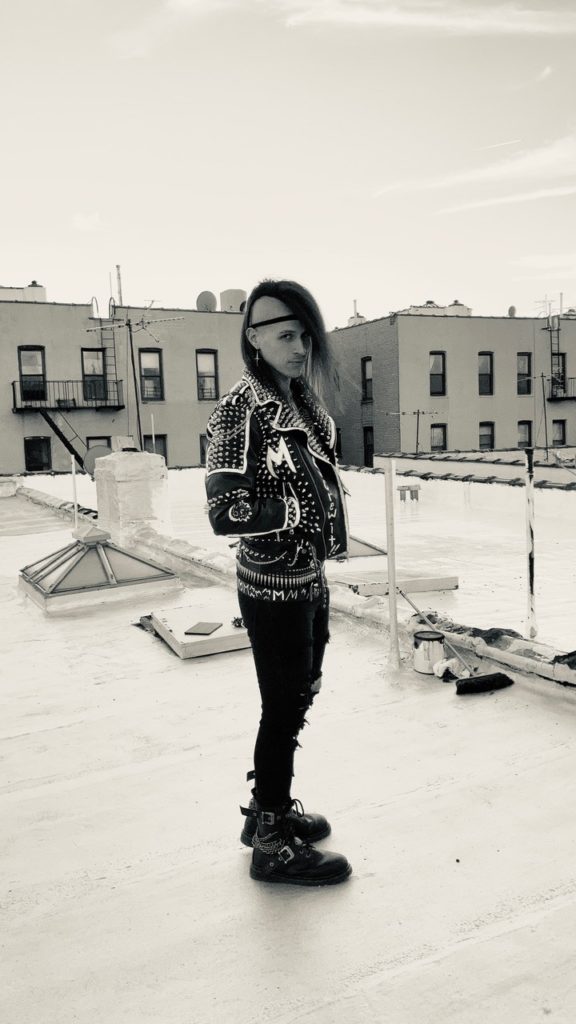 Review Fix chats with singer/songwriter and composer Michael Curro, AKA Mykey Massacre, who discusses his career and goals for the future.
About Mykey Massacre:
Brooklyn, New York's own Mykey Massacre is a song writer and composer who creates catchy tunes spanning across many different genres! From the moment he got his first guitar at age 13, Mykey knew that music was his calling. After spending several years performing live, producing and recording two albums with his band Tragedy Awaits Us, he was ready to go solo. Now Mykey dedicates his time to breaking down those pesky genre walls and creates all kinds of music for all kinds of people. Metal? Yes! Funk? Sure, why not! Jazz? 8-bit Video Game Music? You bet!
Review Fix: How did you get involved in music?
Mykey Massacre: So, I actually got my first guitar for Christmas when I was 13 years old…it was one of those super cheap guitars you find in those old catalogs. The guitar had an amplifier built into it so naturally, as a 13 year old kid who has no experience whatsoever, I thought this was the coolest and most economical idea EVER…The guitar was a total joke (surprising, right?) and it practically fell apart right out of the packaging…a few days later I went to visit my childhood friend Adam who lived across the street from me at the time…Adam's father is Steve Augeri, the lead singer of the band Journey at the time…Steve caught wind of the fact that I was showing interest in music and wanted to start playing guitar so he bought me an Epiphone guitar and surprised me with it. It was an experience I'll always remember and a real cool story to tell! Everything fell into place because I wound up returning my "super cool" built in amp guitar and used the refund to purchase my first actual amplifier; A 15 watt Kustom amplifier from Maggio Music World over on 85th street and 18th avenue!
Review Fix: What's your creative process like?
Massacre: My creative process varies…I don't really have a set "approach" to my songwriting. Often times I'll be listening to music, I'll hear something that resonates with me and i'll get inspired…that's when the wheels in my head will start turning and I'll get ideas. I try to always document new ideas and riffs by recording myself on my iPhone as soon as I can so I don't forget later on. Since guitar is my main instrument, I'll usually play my idea on my guitar (even if I know this main riff or melody won't ultimately be played on the guitar when I start recording)…I just need to make sure to document my idea ASAP. Other times, mainly if I'm creating music for others, I'll study a reference that is provided to me and I'll create based on that…this process is much more streamlined and offers less room for creativity because I'm trying to bring someone else's vision to fruition, but to be honest, sometimes those "limitations" are a bit of a relief because it forces you to stay focused and speeds up the process.
Review Fix: What inspires you?
Massacre: This is kind of a dull and cliche answer, but listening to music inspires me. I'll hear certain chord progressions, melodies, guitars solos and they'll just resonate me and inspire me to create something of my own. I also get inspired by women, to be perfectly honest…most of my songs with vocals and lyrics are about experiences with women…usually bad experiences hahaha.
Review Fix: How has CO-Vid affected your art?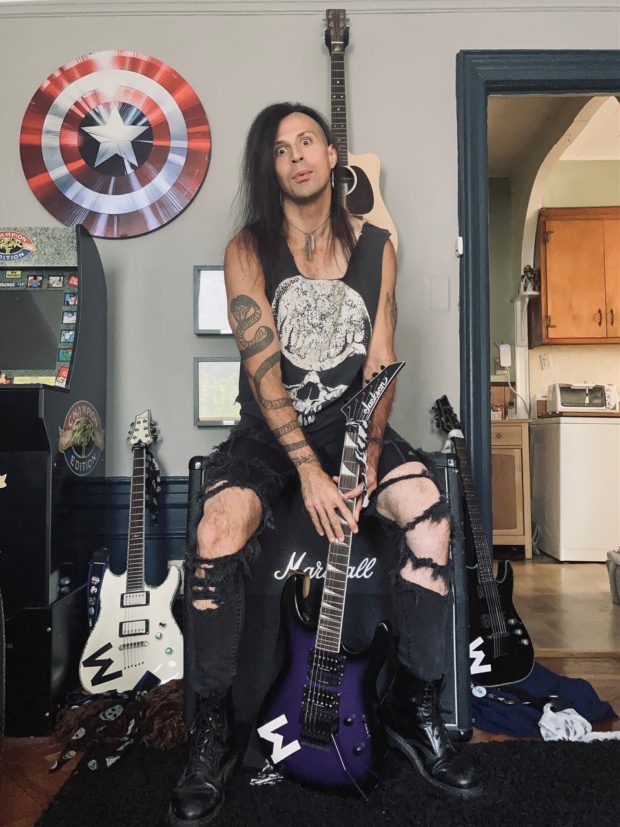 Massacre:Â Believe it or not, the pandemic actually helped me in a lot of ways. During the height of the pandemic in 2020 when everyone was pretty much stuck at home for months, I tried to make something positive come from it (as hard as it was) and hunkered down and basically took myself to school. I spent most of 2020 educating myself on how to become a better audio engineer so that I can record, edit and mix my own music more proficiently and professionally.
Review Fix: How do video games factor in?
Massacre: Video games play a HUGE role in my musical life…I cannot overstate this enough. I could even argue that video game music is what got me into music in the first place. I used to love (hell, I STILL love) the old Street Fighter II, Streets of Rage, Sonic The Hedgehog, Twisted Metal etc. soundtracks. I remember going into the options menu of a lot of old Genesis games I'd play and lower the SFX volume and crank up that BGM volume! Remember the Talkboy from Home Alone 2? I got one for Christmas one year and I used it to record songs from the sound test menu from my Sonic 2 cartridge! That's how we had to do it back before Spotify! I'm actually releasing a new single on April 1st that's directly inspired by the old Twisted Metal soundtracks, so be on the lookout for that!
Review Fix: What's a song you'd love to cover one day?
Massacre: Funny you mention! So back when I was with my old band, Tragedy Awaits Us, I had this idea to do a metal cover of Taylor Dayne's 1987 hit "Tell It To My Heart" and it never came to fruition…during the pandemic I wound up recording it myself, but I wasn't very happy with how it turned out so I never released it, but I do plan on re-recording it someday and finally checking it off the ol' bucket list!
Review Fix: What does music mean to you?
Massacre: Music is pretty much my life. I was born to create and to me, music is my form of creation and expression. When you really break it down, it's kind of cool…I'm essentially telling the listener a story accompanied by an array of sounds and melodies that harmonize as a cohesive unit.
Review Fix: How would you describe your sound to someone who has never heard you?
Massacre: Eclectic. I write music ranging from funk to metal to 8-bit sounding video game beats. I'm inspired by so many different kinds of music so it's only natural that I'll create different kinds of music. One commonality you can find throughout and song I create, however, is catchiness. Catchiness is key to any song. If you can create a song that will stick in someone's head then you're doing something right and I feel I do a pretty good job at that!
Review Fix: What inspired your latest single?
Massacre: The old Twisted Metal Soundtracks! I love the original music that would accompany all the mayhem and calamity in each Twisted Metal zone and wanted to create a song of my own that would fit right in with those soundtracks…y'know just in case they're in the works for a new game and need some music for it!
Review Fix: How is it different from your other work?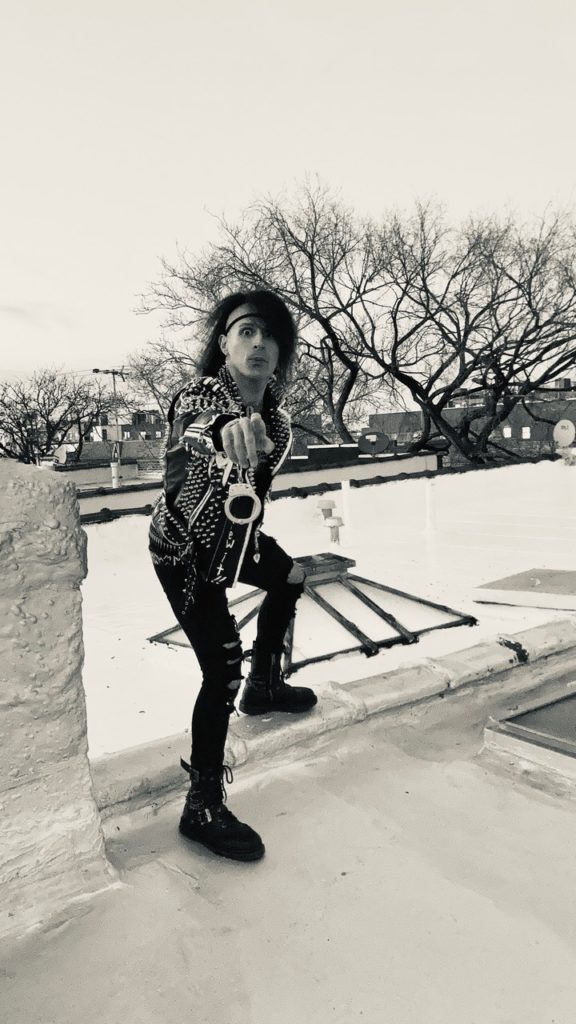 Massacre: Ahhh, you're forcing me to ruin the surprise! Well, what makes this new single different than any of my previous songs is that it is the first song I've created that features me playing the harmonica! Yes, I perform a harmonica solo on this song and I'm so stoked for people to be listening to the song and getting caught off guard by this whaling harmonica solo!
Review Fix: What are your goals for 2022?
Massacre: My main goal for 2022 is to continue to grow my career as a musical artist and composer. I'd love to have my music placed in several video games, ads, TV shows, movies at some point throughout this year…hell, I'd love to even get the opportunity to compose some wrestler's entrance themes!
Review Fix: What do you feel you have to do to get to the level you want to in music?
Massacre: Stay persistent, focused and determined. Channeling all the emotional into the creating phase and not letting it slip into the business phase is a big challenge any aspiring artist needs to overcome because rejection is normal and common. Being a decent and honest human being helps too! Nobody is going to want to form any sort of relationship with a jerk!
Review Fix: What's next?
Massacre: So I have plans to promote my upcoming single "High Speed Chase" via a pre-save campaign and I just did a photoshoot on my roof the other day…I plan on using those photos as new press photos for sort of a re-brand. I have two other singles that I'm currently composing and will be recording soon…I'd like to get them out sometime in late Spring and the summer. Aside of that, I'm just trying to contact, contact, contact and make as many connections and establish as many relationships as I can with people.