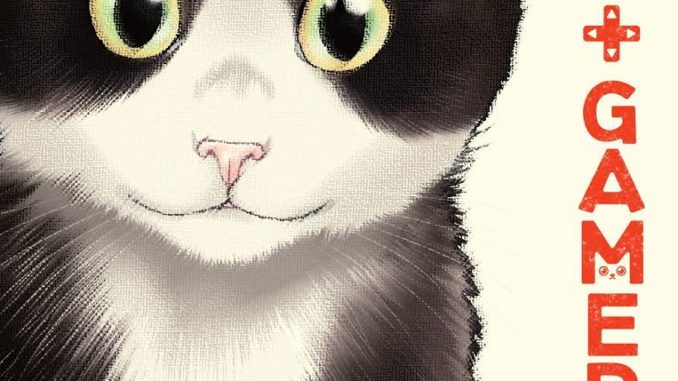 Cats and gamers seem to go hand in hand. Cats don't require much upkeep which fits perfectly. Of course, when you become a cat owner out of nowhere it it's a lot coming at you. Thus there's the manga "Cat + Gamer" by Wataru Nadatani.
Riko Kozakua is an average office worker who always hurries home after work to play video games. One day a police officer asks her office if anyone wants to adopt a stray cat and Riko says yes. Now her life is flipped as raising a cat interferes with her gaming.
This is a slice of life story that on paper sounds like it could be incredibly boring. Once you get into manga it starts getting interesting. Cat fans will relate with all the cute (and destructive) things the cat does. These include doing cute poses for no reason and standing right on the video game console with its paw dangerously close to the power button when Riko just defeated a tough boss and didn't save yet. Another plus is Riko's gamer personality isn't full blown cliché annoying like many like her. Yes, she does use gamer lingo when she's by herself and even with the pet shop owner, but that doesn't describe her personality. She truly does love the cat and, while it does things that interfere with her gaming, she doesn't flip out and hit the cat. She takes it with stride and plays with the cat.
The artwork is the typical slice of life manga artwork that's not great but no terrible either. It's harmless. The only thing that stands out is the cat. Nadatani bought a real tuxedo cat and uses it as a model which explains why the cat in the manga looks realistic.
"Cat + Gamer" takes a plot that sounds boring but manages to make it interesting, especially if you're a cat owner or, even better, a cat owner who's also a gamer. The artwork isn't much besides the cat which in the eyes of most people is still a plus because cat.