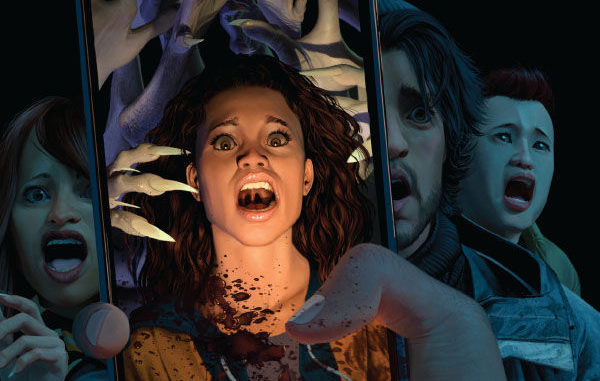 Young people, whether they are kids, teenagers or college age, have had a place in horror for what seems like forever. That tradition continues with one updated detail in "Creeping" written by Mike Richardson and Zack Keller with artist Doug Wheatley.
A group of college friends decide to be the first to spend the night in a castle turned mental hospital in Romania because of a new viral trend called "Creeping" where the challenge is to become the first to spend the night at a haunted place that nobody has ever done before. These college kids get a lot more than they've bargained for when they spend the night there.
This comic ticks all the boxes when it comes to horror featuring college kids. The one who gets everyone into trouble, the girlfriend, the rich kid, the other girl who doesn't want to be there and the local guide. Also, there are three token minorities here from three different races so that's new. All of them are unlikable. Also, if you've seen or read one story of type you know exactly what would happen to all of these characters and the "big reveal" has also been done before but in much better ways.
The artwork is OK for the most part. The castle design is the best thing in the comic and there are a few panels of the characters looking frightened that are nice. All other times the characters have these weird facial expressions that make them look more alien than actual humans. Wheatley is capable of making the characters look great but most of the time the artwork suffers.
Creeping only has some decent art going for it. The story is generic and predictable and the characters are one-dimensional and unlikable. There's plenty of horror out there, even some that use well-beaten tropes and story lines, that are a lot better than this comic.