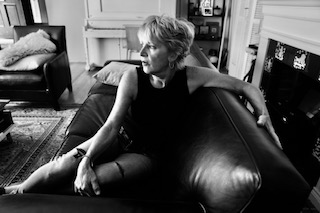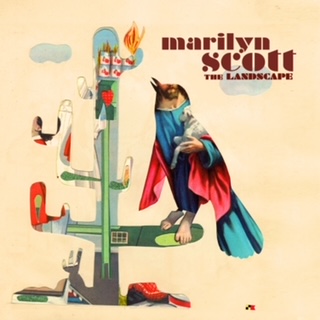 Review Fix chats with Jazz vocalist Marilyn Scott about her newest round of tracks and so much more.
About Marilyn Scott:
Marilyn Scott is best known for her Grammy-nominated work as a contemporary jazz musician, having performed with some of the best musicians in the world over the last few decades.
A native of southern California, vocalist Marilyn Scott counts among her earliest influences, artists Aretha Franklin, Donny Hathaway, Etta James, Jean Carn and Andy Bey. She began performing in local clubs and fronted soul-jazz bands around the San Francisco Bay area. Among the many friends she made were the guys of Tower of Power, who gave her the opportunity to do backing session vocals with the Oakland-based band. Those recording sessions steered her to making her way back to Los Angeles as a studio session singer, where she performed with musicians and groups including Spyro Gyra, Yellowjackets, Hiroshima, John Mayall, Etta James, Bobby Caldwell and Bobby Womack. Scott's first recording in 1977, as a solo artist, was a single version of Brian Wilson's "God Only Knows", which led to her first album, Dreams of Tomorrow, on Atco/Atlantic. Her discography continued with, 1983 Without Warning, Polygram, 1991 and 1992 Sin-Drome recordings, Smile and Sky Dancing. 1996 and 1998 Warner Bros. releases of Take Me with You and Avenues of Love. The Japanese Venus Records recording, Every Time We Say Goodbye, in 2008.
More Info: MarilynScott.com
Review Fix: Do find it hard to believe your first recording was in 1977? How has this adventure changed you?
Marilyn Scott: No not really, many of those those tunes kind of predicted where I wanted to go but timing was not on my side. I sang Doug Carn, Billy Preston, Isley Bros tunes and found I wanted to write more. Industry people pushed for a more charting recording pop style, but I wasn't that kind of artist. I dug R+B and Jazz music and I wanted to excel in that direction. I did work as a music songwriter for a major publisher and that was really helpful to find great people to write with and work with down the road. You can't help but change. My appreciation for many types of music helped me find my way and I am so glad for all the experiences I've grown to love and respect. Through the years there have been so many styles to follow, but when you come down to it, it's all about the song.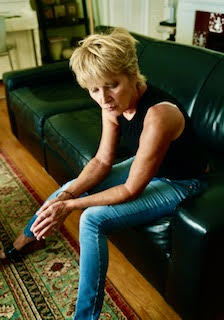 Review Fix: What inspired The Landscape?
Marilyn Scott: "The Landscape" project grew out of listening to myself and others with life's frustrations and concerns. One of the only outlets I know is putting yourself in front of nature and letting go. These elements of life, precious and surreal, give answers if we embrace and nurture our surroundings. With "The Landscape", I addressed places to put yourself and add an appreciation of the moment, no matter where you are. I find it more difficult at times to find that peace but really, it's right in front of you, right outside your door, in the street and alleys of your wilderness.

Review Fix: Why do you think Jazz still matters in today's music scene?
Marilyn Scott: All music matters. In Jazz, it has inspired the workings of many genres. You can hear it today in many fields, commercials, backgrounds and movies. It matters because it heals the soul, it widens the ark of an emotion, it transcends who you are. Heavy right, but true to the very nature of it's player.

Review Fix: What are your goals for this release?
Marilyn Scott: I would like to play this music and bring the very musicians who played on it with me.

Review Fix: What does this release do that your others haven't?
Marilyn Scott: This project has a theme about appreciating nature, protecting it, enjoying it now before it's gone. Every song is connected to the next by that theme.

Review Fix: How has this release changed you as a vocalist?
Marilyn Scott: Only that you have to keep it up and that wasn't very easy during the Covid times. I always want to do better.

Review Fix: You look amazing! What do you do to keep yourself in peak physical condition, emotionally, physically and vocally?

Marilyn Scott: I work as a landscape contractor and keep my hands in the dirt. I listen to music a lot and write as often as I can and vocally, I sing in the car!

Review Fix: What's next?

Marilyn Scott: I will make a few videos for the project and get prepared to play live sometime soon. And if life is generous ,another round of songs to create.
Review Fix: Anything else you'd like to add?
Marilyn Scott: I wish for everyone to find themselves in nature this summer and fall. Don't put off finding the beauty that still remains. Work with trying to restore what's been lost and celebrate nature's gifts.