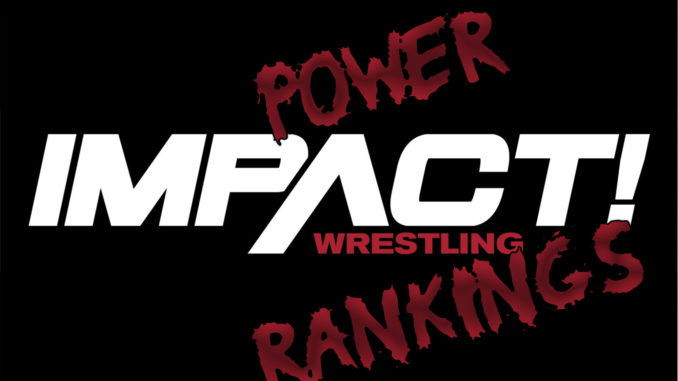 Check out this week's Impact Power Rankings as the brand went home before Emergence.
Honorable Mention: Heath: He continues to foil Honor No More every chance he gets.
5: Killer Kelly: She's getting the opportunity she never got in WWE.
4: Mia Yim: She's on her way to becoming Knockouts Champion again.
3: Speedball Mike Bailey: The X-Division Champion continues to put the work in the ring.
2: Alex Shelley: He's getting the shot he deserved 15 years ago. Is it too late?
1: Josh Alexander: Alex Shelley is going to be a challenge, but it would be a complete shocker to see Alexander drop the Impact Title.