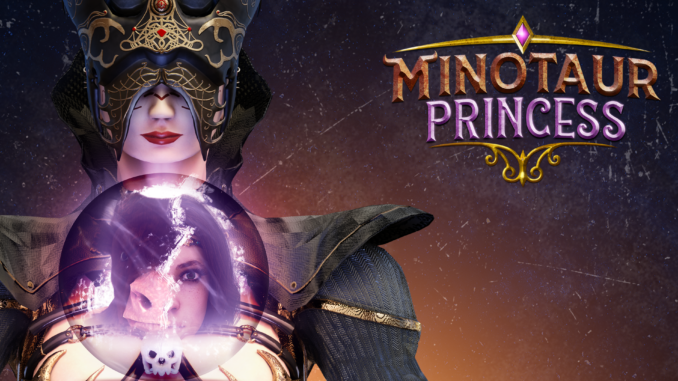 Review Fix chats with Minotaur Princess'  Creative Director Charles Kimball III, who discusses the game's influences and development cycle.
Review Fix: How was this game born?
Charles Kimball III: I recently had a daughter, Aurora. She is beyond incredible and was one when the game was first conceived.
I wanted to create a game with a strong female character, something she could look up to. The only problem is I'm a pretty ridiculous guy, so after a bunch of hilarious conversations with Aurora's mother, Lauren, one of the writers on the team, we ended up with Minotaur Princess.
Something I like about the Princess's character is that she's quite the badass even before her mind is swapped with the minotaur, and she finds herself with a great deal more physical strength than she ever would have known.
My favorite thing about her is that her real strength comes from how she deals with experiencing the world through another's eyes. Walking a mile in another person's shoes, as it were, and how the world can hold an entirely different perspective just because of who you are on the outside and people's perceptions of you.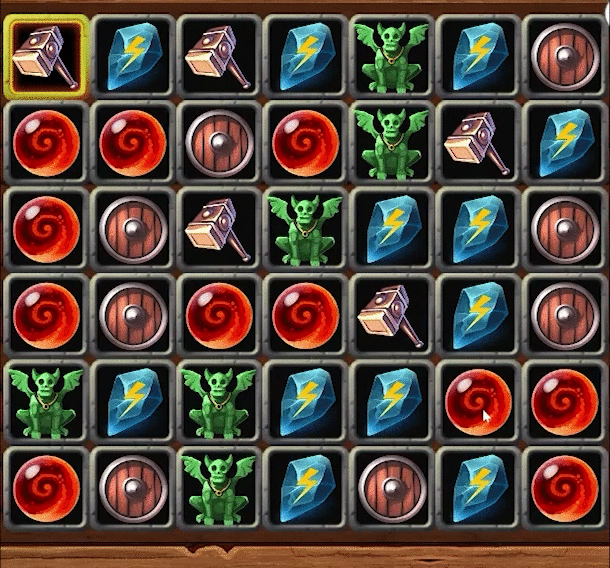 Review Fix: What was development like?
Kimball III: It's been an insane journey. We initially wanted to make a much simpler game. It was going to be a linear puzzle brawler, probably a 2 – 3 hour long game that hopefully had some excellent replayability.
The problem was we started realizing that Minotaur Princess was incredibly fun.
So we've been adding more and more to the game, and the scope has just exploded. The game was supposed to take three people three months; now, we have five people and have been working for over two years with another 6 – 8 months to go.
Here's the thing, though, development scope never spiraled out of control; it grew organically. We stopped every point of expansion and carefully considered whether it was worth it to expand. The problem was, the game was just so much fun. Like so much, I'd finish a build and test it for bugs, be playing for an hour and a half before realizing I was supposed to be working, not just playing games. Having a fun game, I could lose myself in was worth continuing to develop and grow. Minotaur Princess is an evolution. I'd love to say my genius brought us here, but the game has become an entity of its own and has been guiding us and growing and maturing. It's tough to describe, and I almost feel like I planted this game instead of planting a tree and watching it grow alongside my daughter.
Review Fix: Any fun dev stories?
Kimball III: While I was working on the Trailer / Opening dream cinematic, the princess has. I would, out of nowhere, just burst out laughing and out loud while by myself, say, "what am I doing with my life!?" and keep laughing for a bit before I calmed down enough I could keep working. I felt like a crazy person. That feeling has happened a couple of times during development. The initial game document was written in a single 6-hour sitting when I was jolted awake with inspiration at 2 AM.
Another fun happening was at PAX last year. We crunched hard to get the game in a playable state for our first public gaming showcase. The problem was we didn't have nearly enough time to test the game, leading to game crashing bugs that would be discovered every 3 or 4 hours or so on the show floor by attendees. We decided to make a game out of it (that's what we do), so we immediately congratulated anybody who the game crashed on and gave them these cool winged minotaur vinyl stickers Lauren made as a prize for helping us with finding the bugs. Yay stickers! It went over really well.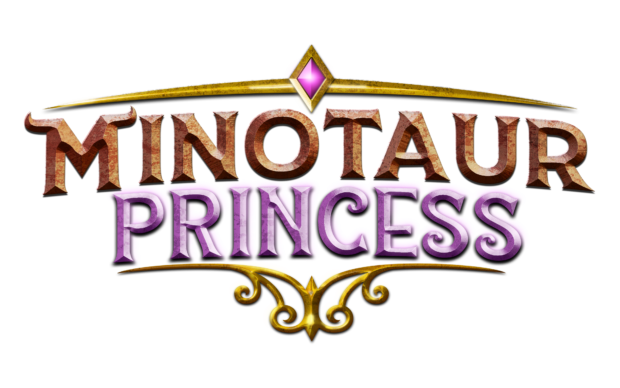 Review Fix: What makes this game special?
Kimball III: That's easy; it's our team!
This game is an amalgamation of everyone on the team. Everyone's personalities shine through this game, and the game has so much character and heart.
For instance, when a dear old friend of mine watched the dream sequence for the first time, he told me, "That's the most Charlie thing I've ever seen." It's super ridiculous, but so am I, so I took it as a great compliment.
Review Fix: How is this different from your previous games?
Kimball III: We've only worked on one other title, Infinite Dragons, for about five years before starting Minotaur Princess.
Infinite Dragon was never released; since the project is just too big.
Infinite Dragons is a tug-of-war RTS for mobile with no storyline and are multiplayer only. So the difference is everything!
Review Fix: What games influenced this one the most?
Kimball III: I want this game to feel like we combined the mechanics of Puzzle Quest, the pacing and story of Final Fantasy, and the intensity of Street Fighter.Lord knows if we'll succeed in that grandiose dream, but the game is super fun so far, so I think we're definitely on the right path!
So far, we have managed to have a turn-based move set determination like final fantasy, real-time combat, and branching narrative, and now we're working on adding a skill tree!
Review Fix: As an indie studio, what do you think you guys do differently than the big studios?
Kimball III: A huge advantage we have is that we can't afford to fail! We don't have any financial backing whatsoever, and we're putting everything into this, so we have to make it count. Sink or swim time, trial by fire, and all of that.
Everyone has been pouring their blood, sweat, tears, and hearts into this game. Everyone in the studio's voice is heard and felt in the game.
Review Fix: What's your favorite memory as a gamer?
Kimball III: Probably playing the first Command and Conquer for the first time. RTS is my favorite genre now, and it all started with C&C.
I remember a friend and I were in school together, and he was struggling with a level in the campaign; in the middle of class, I drew him a map from memory with suggestions for beating the level.
Review Fix: How does this game disrupt the video game landscape?
Kimball III: I hope it will push a lot of games forward. I feel like there are several franchises, none of which I'll name, but you know who you are, that have become very formulaic.
Not only that, but the formula for many of these franchise titles has barely evolved since their inception.
I hope Minotaur Princess is a success because if it does well, others may take notice and move toward innovation in the titles, which would improve the gaming landscape as a whole.
I'd love to be at least partially the impetus for helping games improve by showing innovation can succeed.
Review Fix: Who will enjoy this game the most?
Kimball III: Indie Gamers who like western RPGs, casual Match-3 gamers who also enjoy narrative elements, and members of the LGBTQ+ community have really taken a liking to this game as well.
Review Fix: How do you want this game to be remembered?
Kimball III: I'd like for Minotaur Princess, ten years after people play it, to run across it again with a friend who then reminisces about how much fun it was, then decides what the heck, may as well boot it up again for old time's sake. Then burn an afternoon in nostalgic bliss.
Kind of how you might do with finding a copy of Soul Caliber 2 or the original Smash Bros or the like. I'd love it if our game finds that special place in people's hearts that is more than just temporary entertainment and stays with them.
Review Fix: What are your goals for the game?
Kimball III: Funny, a huge goal for our game is how it's remembered and the impact it makes on people. I want it to become a part of who people are, like many of the best games I've played throughout my life.
On a more tangible note, if we're successful enough after launch to keep the team together (read: fed), we can start working on Infinite Dragon's in earnest. I'd love it to see the light of day.
Review Fix: What's next?
Kimball III: Right now, the next is to keep making this game as awesome as possible! We have just pages and pages of really incredible stories written with a fully fleshed out and truly unique world to explore that we've only just begun adding to the game.
Next, after Minotaur Princess, we have a super exciting project we're working on with our Composer. He just received his doctorate and created a research-based musical ear training program for his dissertation, which we're planning to turn into a game! I think it will be a lot of fun.