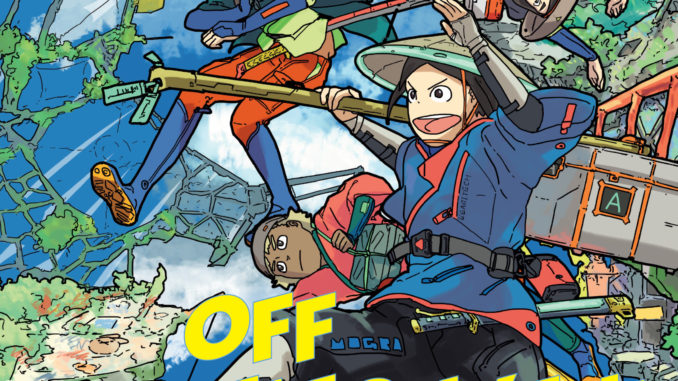 Dark Horse Manga returns to the Eizouken storyline in Keep Your Hands Off Eizouken! Volume 5. The manga series features story and art by Sumito Oowara. Fans of the popular anime of the same name will not want to miss the manga it's based on!
Asakusa and Mizusaki's quest to create their "greatest world" in anime (and Kanamori's quest to make it pay!) takes inspiration once again from the real mysteries that fill Shibahama's school and town, as their audio engineer Doumeki becomes obsessed with capturing the soundscapes of a ruined clock tower. Eizouken stages an exclusive screening with their rivals, the Anime Studies Club, whose faces are revealed at last, and it turns out they're some very familiar faces…
Keep Your Hands Off Eizouken! Volume 5 trade paperback will be in comic shops and bookstores April 5th, 2023. It is available for pre-order on Amazon, Barnes & Noble, and at your local comic shop and bookstore. Keep Your Hands Off Eizouken! Volume 5 will retail for $14.99.