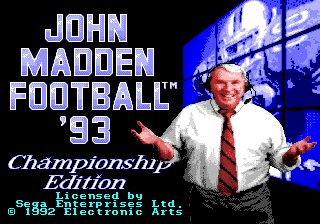 With NFL season almost here, Old School Gamer counts down five pigskin games over 20 years old that still play great.
NFL Gameday 98: The first game to truly dethrone the Madden series, those polygon graphics and awesome AI set a high standard for all the games that followed.
John Madden 93: This is probably the most complete game of football ever released up until that point in time. It's still a wonderful game.