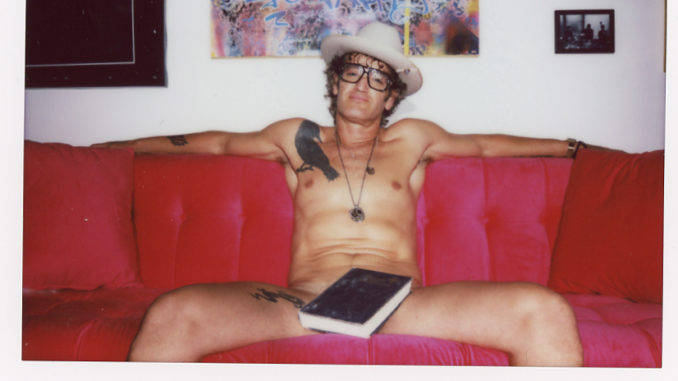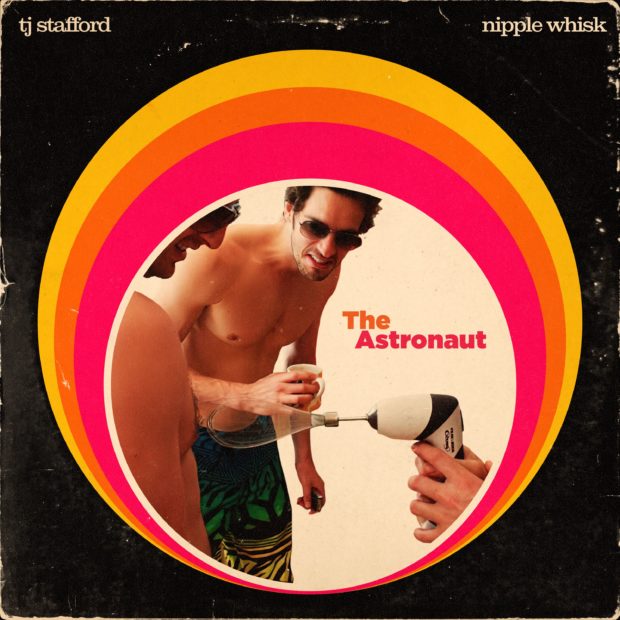 Review Fix chats with singer/songwriter TJ Stafford about his influences, new single and so much more.
About TJ Stafford:
Singer/songwriter TJ Stafford returns with an electrifying and introspective look at the life of an artist with "The Astronaut," out on December 8th, 2022. The Los Angeles-based musician is known for his work in various bands before branching out on his own with his 2017 debut album, "All My Bad Habits." He's written and performed thousands of placements on television, including AMC's The Walking Dead, HBO's True Blood, NBC's Parenthood, and FX's Sons of Anarchy. While his music filtered through various television shows, he began performing live, selling out shows at famous L.A. venues like The Roxy, The Troubadour, and the House of Blues. After suffering a bout of depression that led to his previous release, "The Death of Zossima," he set to work on his next body of work, "Nipple Whisk," where he explores both the dark and light of his journey.
Review Fix: How did you get involved in music?
TJ Stafford: Music and I met on Grindr a few years back.
Jk, Grindr didn't exist. I was 5 years old. My mom got me a guitar and made me start takin' lessons.
Review Fix: What's your creative process like?
Stafford: It's work. The process is just doing the work regardless of feeling motivated or inspired. Which means blocking time, grabbing a guitar, and starting to play random shit and mumble incoherent phrases & melodies until something workable comes out. Then run with whatever comes out until a song is done. No editing. That can be done later.
Review Fix: How has having placements on AMC's The Walking Dead, HBO's True Blood, NBC's Parenthood, and FX's Sons of Anarchy affected your career?
Stafford: Money. Turns out making money is pretty cool. Living in a dedicated housing structure is better than living out of a car. I've done the research.
Review Fix: What inspires you?
Stafford: Beauty. And pressure. And when I'm told I can't or shouldn't do something. And continuing to pay for the aforementioned housing structure. And more pressure.
Review Fix: How did the Covid era affect your art?
Stafford: It demolished a lot of conscious and subconscious beliefs and limitations. Which lead to some depression. Which lead to a very raw and unfiltered process in creating art. It was insanely difficult yet transformative.
Review Fix: What's a song you'd love to cover one day?
Stafford: None. I'm kind of over covering songs. Which makes me horrible at parties when someone asks me to play/sing something. Covers are fun, for sure, and some people are great at making a cover unique and new. I just have no interest in being one of those people. That said, gun to head? Tears for Fears "Break It Down Again." But no, not me. Dave Grohl should do it. I'd love to hear Grohl's take on it. My cover would probably just be me covering an imaginary Foo Fighters cover of Tears for Fears. Kind of like everyone covers Jeff Buckley's cover of Leonard Cohen's "Hallelujah." Nevermind then. Gun to head I guess I'd get shot.
Review Fix: What does music mean to you?
Stafford: Broad, but i'll try. Depends. Some days it means a soundtrack to my mood. Some days it's a tool to change my mood. Some days it's just something to fill the silence. Some days it means I'm avoiding the silence. Some days it's research. Some days it's an escape. Some days it's therapy. Some days it's work. Some days it's magic. Some days it's humiliating. Some days it kills my ego. Some days it inflates it to dangerous proportions. Some days it confirms my "greatness." Some days it shows me how much I suck.
Review Fix: How would you describe your sound to someone who has never heard you?
Stafford: In this context, where I get to write out my answers, I say: It's slightly off center rock, usually with atypical lyrics, chord structures, melodies. When I'm asked in person, I usually just say "It's rock." Usually that suffices cause no one does rock anymore and people find it novel.
Review Fix: How are your live shows different from your studio work?
Stafford: WAAAAAAYYYY sloppier. And louder.
Review Fix: What inspired your latest single, The Astronaut?
Stafford: Writing it out makes it seem so trite, but the impetus was my frustration with social media. I mean, FUCK Tik Tok. And also, it's the most important music distribution platform in the world right now. So yeah, let's say you're a well adjusted human being who sees most social media platforms as the cesspools that they are, or you're an introvert who is appalled at the idea of talking into a camera about what you see as very inane things not worth words, and you decide to forgo all that nonsense to stay 'true' to yourself – barring some lightning strike of discovery where Beyonce deems you the next best – you've just denied yourself access to 98% of all music fans. Which one could take as you not REALLY caring about making it as an artist. Flipside, let's say you're the same aforementioned person and you decide to swallow your pride and put yourself out there on social media, how do you do it honestly without needing to scrub yourself with some bleach and a pumice stone afterward?
Review Fix: What is a Nipple Whisk?
Stafford: It a whisk with which one whisks one's (or someone's) nipple. But I mean, really, what ISN'T a Nipple Whisk. Actually, the phrase came from a picture (and associated story) that surfaced on a text thread after a really good friend died of cancer this year. It was wanting to honor that friend somehow without playing on the melodrama and sadness of the experience. Because my friend was the opposite of melodramatic and sad. So fuck associating him with sadness. Here's a nipple whisk.
Review Fix: How is this new body of work different from your other material?
Stafford: It's a much truer mix of light and dark. And by mix I don't mean "Here's a fun song… and now here's a serious song." I mean that a lot of the songs are a bit ambiguous in that regard. They could be taken as one or the other or both. It's a pretty accurate representation of my current view on life. It's all the things. It's amazingly beautiful and joyful and depressing and sad and serious and utterly ridiculous and non-sensical and those things exist in the same space at the same time. I mean, we literally have people that believe lizard people have a global cabal of pedophiles that drink infants' blood that Trump is gonna save us from who believed it so much that they attacked a global capital and killed people. Is that sad or funny or serious or ridiculous or what? The answer is yes. Likewise, and completely different, I'm a parent now, which essentially drives home the same point: every emotion exists all at once at the same time. I mean, I've broken down crying before, LITERALLY on the floor crying, because my infant son shat through his diapers and covered everything around him with said shat. And I realized at the time of the sobbing that it was hilarious. It was hilarious and still made me sad enough to cry.
So yeah, this album is like that.
Review Fix: What are your goals for the rest of 2022?
Stafford: I'm going to continue to become better than I am now in every regard.
Review Fix: What's your biggest goal for 2023?
Stafford: World domination, obvi.
Review Fix: What do you feel you have to do to get to the level you want to in music?
Stafford: Probably a sex tape leaked to Tik Tok.
Review Fix: What's next?
Stafford: I'm in the middle of creating new music, raising a rad little human being, creating space for my wife to thrive, creating tv shows, getting movies made, expanding a record label. So like I said, world domination.