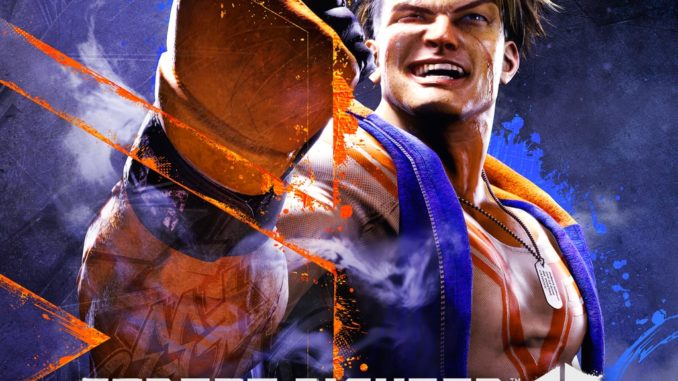 Street Fighter fans, rest easy. The newest entry has more content packed into the closed beta than SFV did at launch. Memes aside, Street Fighter 6 is shaping up to prove the old prophecy correct. Even-numbered releases in the series tend to be instant hits, and SF6 hits hard.
SF6's closed beta dripped with style right from the opening menu. Each option had unique flavors with flashy text art and different soundtracks. World Tour gave a taste of Metro City with upbeat boom-bap and graffiti art. Battle Hub's sleek logo and jazzy keys showed off the series' new "e-sports" aesthetic. And Fighting Ground felt like a place for an underground barroom brawl with electronic bass hits and bright neon. Only Battle Hub was selectable, but players got short previews of the other options.
The game's create-a-character menu is already notorious for the cursed creations it enables. You can create any monstrosity your twisted heart desires. Want to run around as a seven-foot-tall purple creature with a dumpy and gorilla arms? Go for it. Any combination of offputting bodily proportions is yours to design.
Street Fighter 6 looks gorgeous. The switch to RE Engine makes the fourth and fifth entries look downright ugly by comparison. There's an attention to detail that gives the game an unmistakable personality. On a quick glance, Street Fighter 4 and V are easily confusable with each other. There is no mistaking Street Fighter 6. Its bright colors and slick animations are instantly iconic.
Now, for the important part; the gameplay. Street Fighter 6 replaces the previous entry's V-system with the Drive system. Gone are the days of building meter before you could throw out EX specials. Each player starts the game with a full Drive Gauge that allows you to do universal moves and EX specials. These universal moves are Drive Parry, Drive Rush, and the divisive Drive Impact.
Drive Parry is reminiscent of Third Strike's parry mechanic and has a satisfying chime upon success. Drive Rush allows the player to dash forward and continue a block string or combo and makes for an incredibly useful approaching tool in neutral. Lastly, and far from least, Drive Impact is the creme de la creme of the Drive system. With two hits of super armor and a crumple effect on counter hit, Drive Impact (DI) has split the fanbase's opinion in twain.
What puts DI over the top is; even if you block it, you're taking a full-damage combo if you get pushed into the wall. Whether or not you like the move, it is certainly incredibly strong. Good players will play around it, and new players will throw it out constantly because it is just so satisfying to hit.
The closed beta's eight selectable characters gave a nice taste of the upcoming roster. Naturally, the returning OG's, Ryu, Ken, Guile, and Chun-Li, made an appearance with gorgeous new models and move sets. Though Luke made his debut in Street Fighter V, SF6 refreshes the character in the best way possible. Thank goodness the spaghetti hair is gone. Series newcomers Jamie and Kimberly are awesome new editions to the roster that pay homage to previous fighters while still feeling fresh and unique. And Juri's feet were there too.
Just like after the end of the first closed beta test, fans are clamoring for more Street Fighter 6. The recent trailer from The Game Awards only made people even more anxious to get their hands on the full roster. Here's hoping for an open beta or two before the games' June 2, 2023 launch.