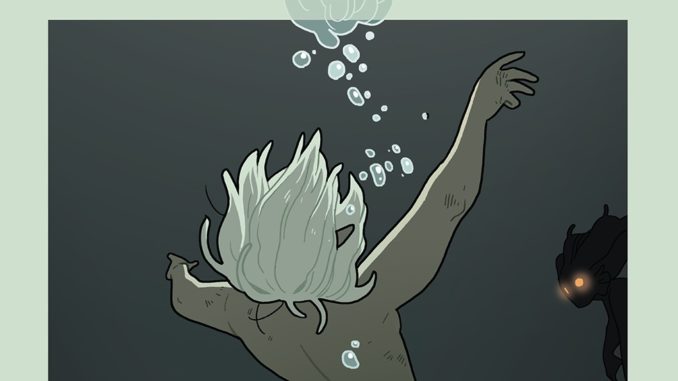 Eisner Award winning writer Kelly Thompson (Black Widow, Captain Marvel) and fan-favorite artist Meredith McClaren (Jem & the Holograms, Super Fun Sexy Times, Hinges) will launch the mystery/fantasy mashup Black Cloak. This ongoing series will be brought to print and land on shelves in January 2023 from Image Comics.
"Black Cloak is essentially all of my favorite things—detective stories, fantasy creatures and magic, neo-noir sci-fi—thrown into a blender and made into something thrillingly new…or if not new, then at least new-ISH," said Thompson in an exclusive on the announcement with Popverse. "And I'm so excited to be teaming up with Meredith again on a project where we can really cut loose with world-building and design. I can never get enough of how Meredith's brain works and she has breathed incredible super cool life into Black Cloak."
Blade Runner style mixes with Saga-esque drama in a delectable fantasy/sci-fi blend as two Black Cloaks try to solve the murder of a beloved prince in Kiros—the last city in the known world—before his murder tips the city into war. The mystery begins in a spectacular triple-length first issue hitting shelves in the New Year.
McClaren added: "Kelly asked me to and I like her a whole lot."
The print edition of Black Cloak #1 will be available at comic book shops on Wednesday, January 11