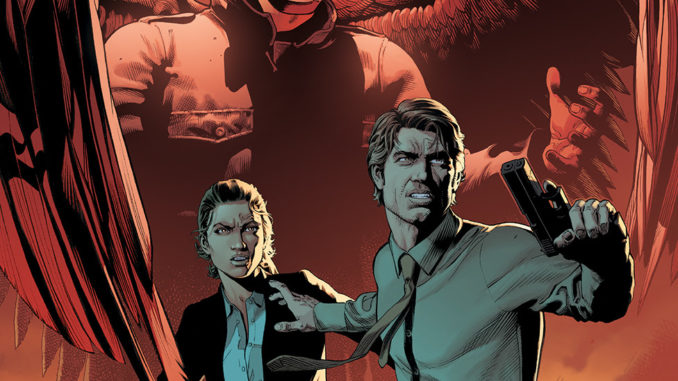 Fan-favorites Peter J. Tomasi (Batman and Robin, Superman, Black Adam: The Dark Age, Super-Sons, Detective Comics) and Maxim Šimić (Escape from New York, Worlds Apart) team up for Blood Tree, an all-new ongoing series set to launch from Image Comics in February 2023.
In Blood Tree, two obsessed NYPD detectives hunt for a vicious butcher called the Angel Killer, a sociopath who preys on the innocent family members of known murderers in order to "purify" the rest of society.
This new story confronts the battle of nature versus nurture, considers how present and future generations are tainted by past generations, and asks the age-old question: Who must pay for the sins of the fathers—and perhaps even the sins of the mothers?
"I always wanted to take a shot at writing a taut and haunting crime drama in the tradition of Silence of the Lambs meets Seven," said Tomasi.
Šimić added: "This book will surely grip the reader the same way it gripped me after reading the entire script. It's dark, action packed, and, best of all, it's got great characters."
Blood Tree #1 will be available at comic book shops on Wednesday, February 1