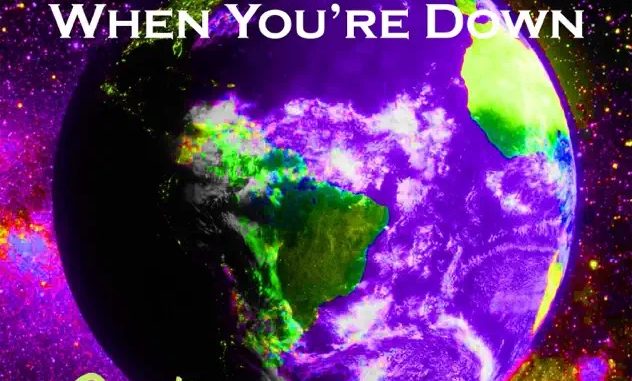 A single release is a great way to define your sound to your audience. A well-made single can hook the listener immediately, setting the stage for a bigger body of work. Storytown's latest single, Hard To Be Up When You're Down, is a feel-good rock track with an upbeat pulse with a strong lyrical performance. 
The bouncy percussion does a great job of letting the bass groove shine in a manner that flows through the entire track like a river. The deep notes of the bassline gives the track a depth that ends up cradling the rest of the instrumentals that lets the rest of the instruments play. The stringy guitar strums add a dash of instantly palatable character because of this, which is doubled down on by the impact of the string vocal performance. Lines such as "do you know this feeling, like there is no point. Every move is doomed to disappoint" and "put a brave face on, cuz that's the deal" are moments that show the vocal power first-hand. This makes the catchy chorus feel like a cherry on top of an already strong lyrical foundation. This quality solidifies the feel-good personality of the track and is easily felt when you hear the chorus.
Each time the chorus hits the track gives itself a boost that keeps the sound lively. This is especially apparent in the outro, where the instrumentals explode behind the chorus to create a lasting impression where the vocals rise to the occasion right alongside it. It's a moment in the track that feels like the message of the song pushes through as Guy Story's vocals rise with the growing sounds. Moments like these resonate on repeat listens and show off the track's bright and vibrant personality. This all combines to create a solid indie rock track whose relatable and inoffensive message fits perfectly with the instrumental aesthetic. This also makes it the perfect fit for a single, since the track makes a great first impression.
It's Hard To Be Up When You're Down is a single that packs a punch. With a fantastic instrumental flow and a powerful vocal performance that oozes emotion and personality, it's the perfect track to give you a taste of Storytown's groovy indie rock stylings. While not everyone will add this one to their playlist, those who can get behind the head-bouncing percussion and stringy guitar strums will find themselves with a track they'll be able to listen to over and over.