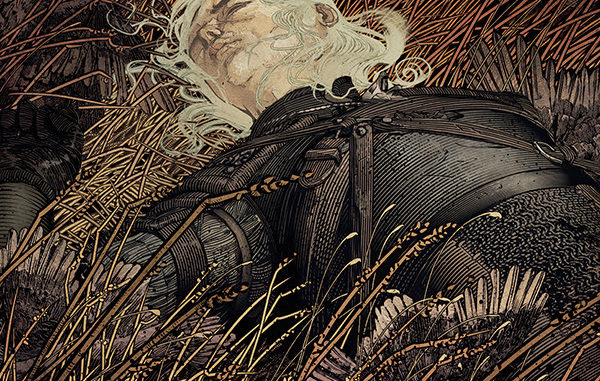 Dark Horse Books and CD Projekt Red present a new collection: The Witcher Omnibus Volume 2. The comic miniseries collected in this omnibus are written by Bartosz Sztybor and Aleksandra Motyka. Joining them are artists Marianna Strychowska, Amad Mir, Vanesa R. Del Rey, and Nil Vendrell. Colors for the comics are by Lauren Affe, Hamidreza Sheykh, Jordie Bellaire, and Miquel Muerto. The comics are lettered by Steve Dutro, Aditya Bidikar, and Hassan Otsmane-Elhaou. The Witcher Omnibus Volume 2 features cover art by Evan Cagle.
This new Omnibus is a collection of more than 300 pages of action, mystery, and suspense featuring Geralt of Rivia in three standalone stories. These include encounters with familiar faces, to a small town besieged by a pack of foglets, and to the dwellings of witches.
The Witcher Omnibus Volume 2 collects The Witcher: Of Flesh and Flame #1-4, The Witcher: Fading Memories #1-4, The Witcher: Witch's Lament #1-4, and the Free Comic Book Day 2021 short story "The Witcher: Once Upon a Time in the Woods," and includes a cover gallery, expanded sketchbook section, and more.
The Witcher Omnibus Volume 2 will be available in bookstores September 12, 2023 and comic shops September 13, 2023. It is available for pre-order now on Amazon, Barnes and Noble, and at your local comic shop and will retail for $29.99.