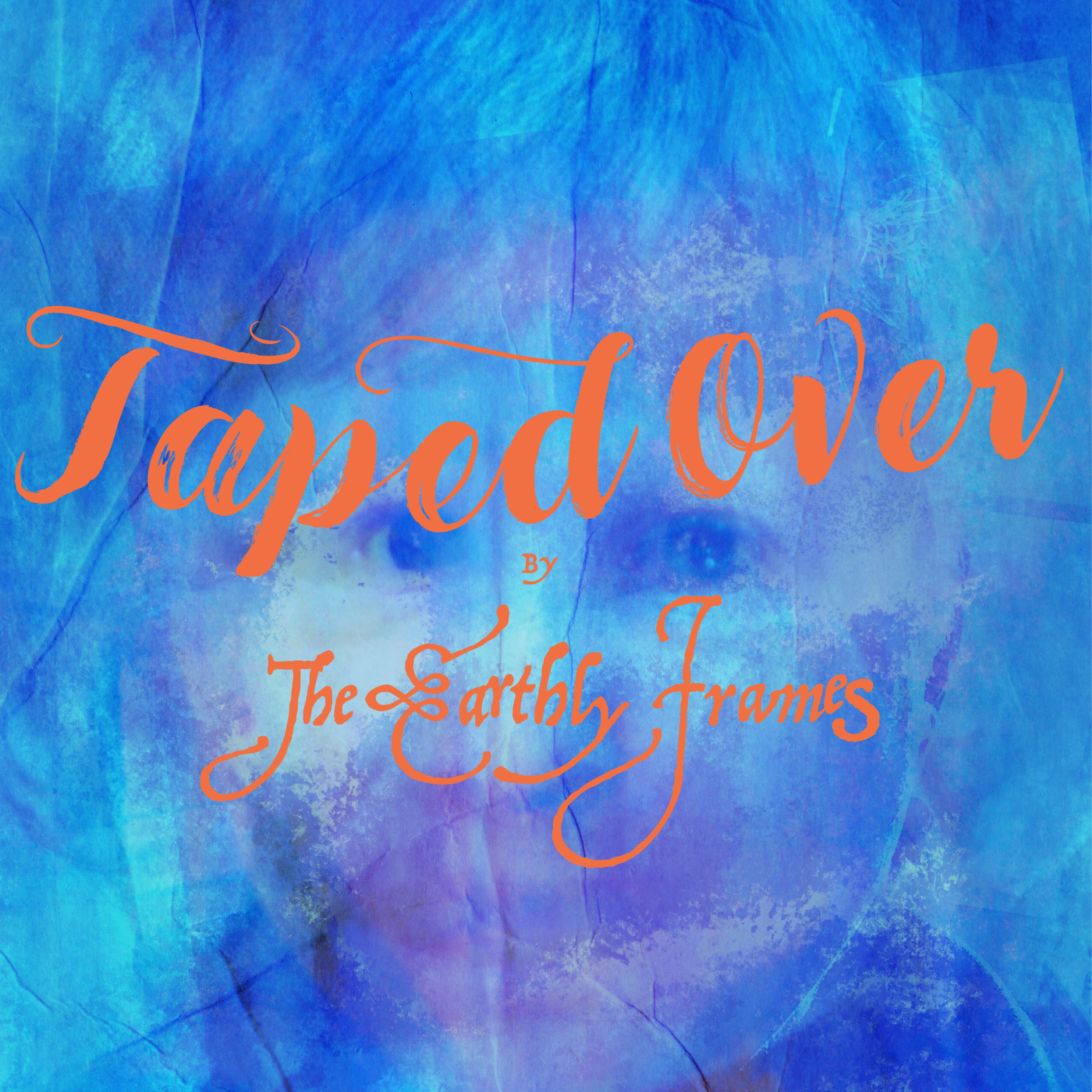 Taped Over is the latest offering from The Earthly Frames, singer/songwriter and lover of copper tea kettles, Gabriel Walsh's solo project. The LP sends listeners through an eleven-song psychedelic folk-rock journey. Taped Over ebbs and flows through uncanny universes with heartfelt lyrics and a melancholic yet spacey soundscape.
My Worst Self opens the album with a longing guitar riff and Walsh's bright, hopeful vocals. Although his lyrics become garbled in an overly-nasally delivery at times, Walsh's moody storytelling shines through in the song's chorus. It also introduces the listener to Walsh's unique mix of classic folk twang and psych-rock sensibilities.
The LP continues with For a Blue Girl, which brings the tempo down to a comfortable lull. Bluesy harmonica, melodic mandolin, and wavy guitar chords gently hold the listener's hand through a tale of love and depression. Walsh displays masterful and tragic storytelling through the narrator's desperate need to understand the blue girl's pain.
Dying, Yet Gaming keeps the vibe going with wistful fiddle contrasted by an upbeat kick and snare and playful xylophone. It's a standout track that perfectly encapsulates Walsh's unique duality of mournful whimsy.
A few tracks later, Pixels turns down the folk just a bit in favor of cranking the psychedelics up to eleven. Walsh's ethereal voice is like a guide through a kaleidoscopic plane. Warm guitar tones and anthemic organs envelop the listener in the song's funny little world.
The title track, Taped Over, ties the album's themes and sounds together with a neat bow. Walsh leaves listeners feeling like a small cog in a large, unknowable machine. The deeper you dig into the lyrics, the more they feel like a stark contrast from the twinkling string section. Taped Over emphasizes the album's Americana influences alongside its eccentricities with a healthy dose of existential dread.
The Earthly Frames' Taped Over is earnest, heartbreaking at times, and otherworldly at others. Listening to it feels like standing on the outside of a dream, looking inward. If Jackson Pollock made indie folk music, it would sound like Taped Over.