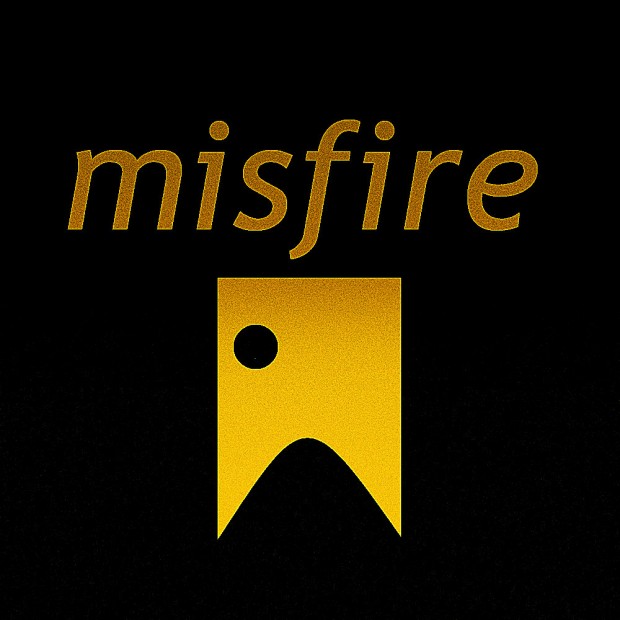 Review Fix finishes up their lengthy chat with the rock group Misfire.
Review Fix: What should old fans and newcomers alike expect to hear on the new CD?
Saluzzi: They should expect some great music! I think anyone who is a fan of rock music will love both the old Misfire songs as well as the new stuff. The new CD features great writing, great musicianship, and great production. This one is a "must" listen, start to finish, and is a project of which we are all very proud.
Primavera: The CD exhibits a retooling and rethinking of original Misfire music as a foursome and as a trio. I see it as a crossroads that bridges what was with what could be. We have not taken nor defined any next steps as the future is not clear, however the circle is no longer broken.
Verrico: With the updated versions of the old songs, old fans will recognize the signature Misfire sound. New comers will be drawn in to the way rock was and is supposed to be.
Prinzivalli: Listeners will hear some good old fashioned, old school, late 70's, Misfire-style classic rock, but should not expect it to sound dated. There is a healthy dose of 2012 injected into this thing. There were a lot of ways we could have approached this, and I am happy to say the band stepped outside the box and did not play it safe, so the recordings are edgy and innovative. Our attitude in the '70s was "Hey, love it or hate it, this is Misfire, and that has not changed.
Review Fix: Peter, how does it feel to revisit the past both musically and socially?
Prinzivalli: Reuniting Misfire has been a terrific experience on both points. Frank and I began playing together in '72. We could hardly string three notes together when we started out, but after a while we knew how to play quite a few of the standards; "Smoke on the Water,""Paranoid," that type of stuff. We soon started putting cover bands together and played the Brooklyn high school dance circuit. During the process we became joined at the hip as musicians and as friends. As musicians we always knew what the other guy was thinking and we were the kind of friends that could talk to each other about anything. In early '76 we decided we wanted to compose our own songs and attempt to become rock stars. The cover band we were in at the time was not interested, so we walked out and moved on. Soon after we came across Tom, then Richie, who both had the same goals and they quickly fit right in both musically and socially. The members of the band bonded back in the late '70s and it's awesome to see that happen once more. Frank, Tom and I stayed in contact over the years, but we lost touch with Richie when he left the band in '77. Although I performed and recorded with Tom quite a bit over the years, this is the first time I am working with Frank since '79 and Richie since '77. To have the original foursome back together is just amazing. As far as I'm concerned I am working with two incredibly capable musicians and an exceptionally stylistic lead singer who can honestly be compared to the greats, so who wouldn't appreciate it? The fact that they are extremely treasured friends simply makes it that much more pleasant. For those who are not familiar with the story, Misfire hit a few road blocks in late '79 and did not completely realize its dream or finish its debut album, so being able to journey back in time and give the band another opportunity is genuinely an inspiring story. In a way the reunion transcends music and delivers an example of how it's never too late. If the band achieves nothing else I hope we are at least sending that message to everyone who always aspired to write that book, paint that picture or learn to play that instrument.
Review Fix: Tom, as Pete just mentioned you and he were involved in several bands and recording projects in the years after misfire disbanded in'79. Could you comment on some of that and how do you feel they compared to the Misfire late '70s run and the Misfire reunion.
Saluzzi: Well, I can honestly say that I am very proud of the musical endeavors in which Pete and I were involved in subsequent to the disbandment of Misfire. Virtually all of it turned out very well. Having said this, however, to me, Misfire always had the intangibles many bands lack. The stuff you can't quite put your finger on. While the other bands Pete and I performed in were highly regarded and involved some very technically proficient and highly creative musicians there is nothing like the camaraderie the members of Misfire have. I enjoyed virtually every musical thing I did after Misfire but, in the end, it's great to feel – please excuse the corn here – the "magic" that is Misfire. Not only was the great musicality that only Frank and Richie could bring missed in those other endeavors,but so was the deep friendship, love, and respect both of and from them both. Remember, a band is not just a group of guys making noise; it is also a deep relationship, much like that of a marriage and all that goes with it. Suffice it to say, I am completely overjoyed to be involved in "Misfire Phase II." From both a musical and friendship point of view, I feel as if, after years of wandering, I have finally found my way back home. And, oh yes, just one more thing; I also feel that the music itself is now better than ever.
Review Fix: Frank, what advice would you give to a young rock musician who is just starting out in this era of downloading and slickly produced recordings?
Verrico: I would always tell a young musician to learn your instrument to the best of your ability, because even today with studio magic, you may have to still play in a live venue and no downloads are going to help you in that situation. I would also advise a young musician, that if you wrote the material or the band as a whole wrote the material, make sure to copyright the stuff before uploading it to any web sites. For a small fee and a few minutes time you can protect your songs.
Review Fix: What are the future plans for Misfire? Live performances? New recordings?
Prinzivalli: I am living in South Florida, Frank in New Jersey, Tom in Central Florida, and Richie in New York, so our greatest problem at this time is the physical distance between us. That separation slows down the recording process along with everything else and on occasion it can become challenging for the band. It seems like what would ordinarily take a day takes a week, and what ought to take a week takes a month. I doubt many bands would be able to overcome this, but we know each other's playing styles so well and have a sixth sense about how each other is going to approach things so we're able to be productive in spite of the geographic distance between us and the time restraints. So one of the things we are trying to arrange is finding a central location where the band could get together more often and on some kind of a regular basis. This is certainly one of our immediate goals and a main concern since that would definitely position us to move onward more quickly. As far as playing live goes, obviously in these times of the internet it is not the only way to promote a band, but it's still important, and of course we are hopeful to have a return performance soon. However, we want it to be the right gig at the right time, in the right location, and under the right conditions. We decided against performing at a small open-air NY rock festival a short time ago because we were just getting a bad sense about the way the entire event was being organized and sensed it left too much to chance. After all these years we positively wouldn't want Misfire's comeback performance to be anything less than stellar. Besides that we have a few slide show type videos up on YouTube but we'd like to replace those with something a little more engaging. So between promoting the album, recording, working on the videos and gearing up for some live appearances, it looks like the upcoming months will be a busy and exciting period for Misfire.
Verrico: I'll have to second what Pete already stated in his answer and add some thoughts of my own. Hopefully the future will bring a Misfire reunion concert to fruition. I just hope it is someplace warm and exciting.No, anyplace and anytime would be great for me. I also hope that we will keep recording new music, whether it is totally new or refurbishing the older songs.
Primavera: Hopefully we will use our recording re-union as a springboard to additional band activities. (FYI: I have some tunes up my sleeve that may prove to be a start in this direction).
Saluzzi: Well, Misfire will continue to move forward in all phases and will continue to do whatever is necessary to advance the band, whether it be live shows, videos, more CDs or whatever else it may take. The band members are thrilled to have the opportunity to give Misfire another go and we intend on making the most of it.