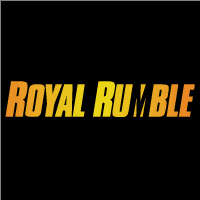 The Road to Wrestlemania starts at the Royal Rumble. History will be made, cliches will be thrown around, Kofi Kingston will make some sort of maneuver to save himself…Santino will look silly, and old guys will come back for a nice payday.
Pre show:
Antonio Cesaro retains his US Championship against the Miz.
World Heavyweight Champion Alberto Del Rio vs. Big Show: After winning a very surprising Last Man Standing match on Smackdown a few weeks ago, Del Rio and Big Show met in another such match. The previous weeks have done a lot of good to get Del Rio over as a lovable face, and seems to have breathed new life into him. The Phoenix crowd only added to Del Rio's change of heart, as the berated Show with boos from the get-go, as well as urging Del Rio on with a rousing "Si!" after each solid strike. While Big Show dominated (as a 7′ near 500lbs man should) Del Rio was not above resorting to old tactics, such as low blows and rolling out of the ring to break the ten-count. After wearing down Show with the armbar, Rodriguez would duct tape Show's feet to the bottom rope, winning the match for Del Rio. Lie, Cheat, and Steal, ese.
WWE Tag Team ChampionsTeam Hell No vs. Rhodes Scholars: Cody's Mustache was easily the most popular competitor in this match, as the Phoenix crowd continued to heat up for this championship match. Perhaps Bryan and Kane's best, pure tag-team match, the two champs held Sandow in their corner early, before Rhodes Scholars caught fire and unloaded on Bryan in their's. As per usual, Bryan would make it to Kane for the hot-tag, sealing the deal for the champions.
Royal Rumble Match:

Alright, here's what you want to know:
-Jericho retuned as the #2 entrant.
-Santino was the first elimination
-Goldust returned at #8, much to the chagrin of Cody Rhodes. The brothers would eventually show some teamwork, though Cody would eliminate Dustin.
– Rey Mysterio made his return at #14.
-Kofi Kingston avoided elimination by jumping on an eliminated Tensai's back, landing on the announce table, and hopping on JBL's chair back to the ring.
-Bo Dallas made his debut at #16 after winning a tournament for a Rumble spot on NXT. He would eventually eliminate Wade Barrett, hopefully planting the seeds for a feud. Dallas lasted over twenty minutes.
-The Godfather retuned at #17, but was quickly eliminated by Ziggler.
-Daniel Bryan eliminated Kane, seemingly unraveling all of the progress they've made with Dr. Shelby.
-Sin Cara made his return at #29
-Ryback would enter at #30.
Winner: Cena eliminates Ryback to win the 2013 Royal Rumble.
WWE Champion CM Punk vs. The Rock: The Phoenix crowd went absolutely insane for every punch, every kick, and every unexpected turn for what was certainly one of the most electrifying (yes) matches in recent history. As Michael Cole states- about every other week-this had the proverbial "big fight feel." In the middle of this knock-down, drag-out brawl, the lights went out, and the SHIELD put Rock through the announce table. Punk would pin The Rock once the lights came back up…but out would come Vince. Before McMahon could strip Punk of his title, the Rock would plea that Vince restart the match…and would make quick work of Punk to win his first WWE title in over a decade.
A 5-Star match, brought down to the level of an everyday Raw.