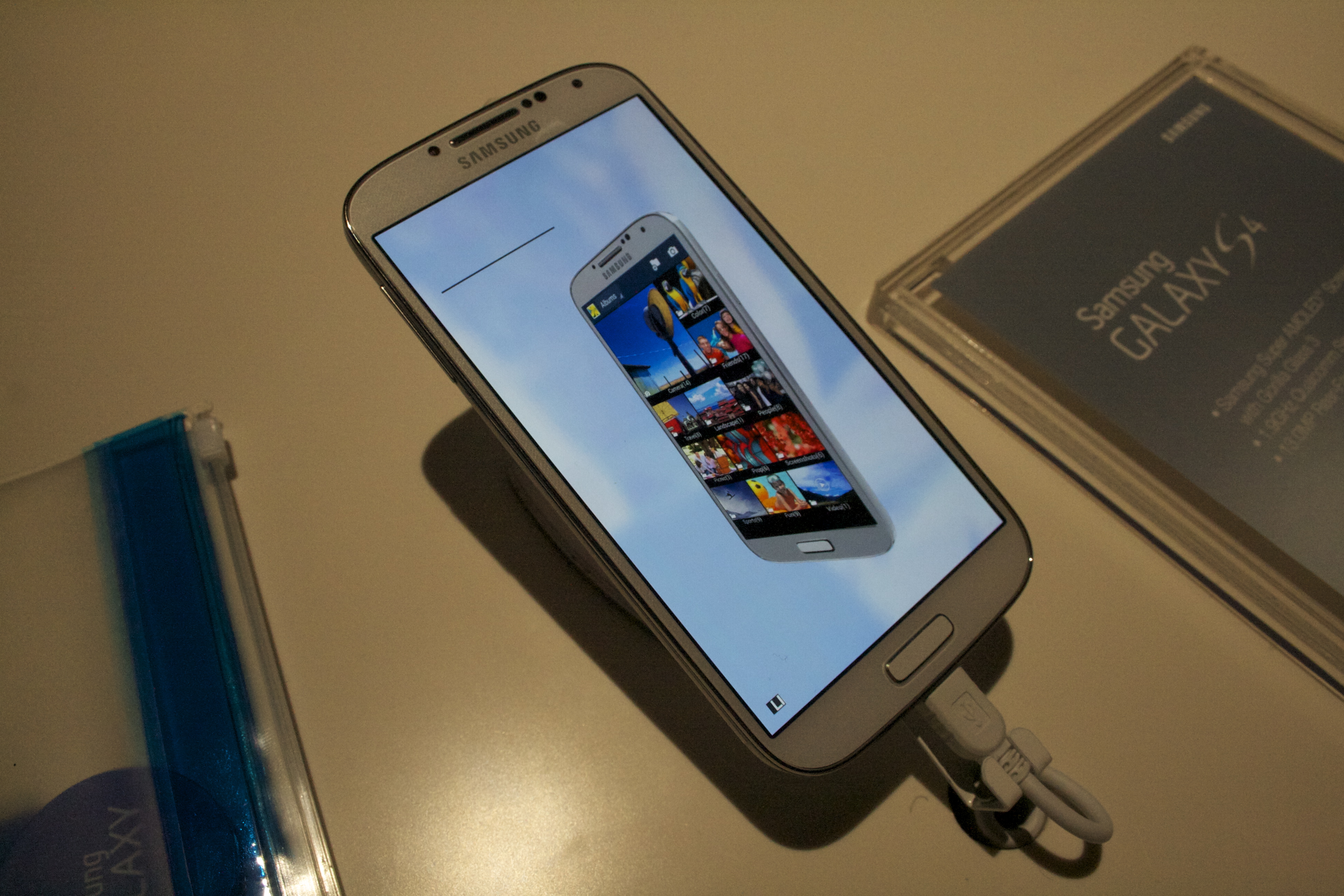 Cunard Hall in New York City's financial district was transformed into a mammoth Samsung Experience Shop on Thursday night to celebrate the company's newest smart phone, the Galaxy S 4.
The company's answer to the new iPhone, Samsung Director of Product Marketing Ryan Bidan sees the S 4 as a continuation of the work Samsung started with the S3, citing the five-inch display, 13 mega-pixel camera and plethora of new features that separate it from its predecessor and the slew of other smart phones on the market.
"What we wanted to do was create a device that continued with the feel that many people enjoyed with the S 3," he said. "But we also wanted to extend the software functionality. So for us it was how do we take that experience and continue to refine it."
Platinum selling recording artist Bruno Mars was also at the event and performed some of his top his hits including "Locked out of Heaven" and "Marry You" in an intimate concert. Celebs the likes of Rosario Dawson (Trance), singer Jason Derulo, Katrina Bowden (30 Rock) and Vincent Piazza (Boardwalk Empire) were also at the event. Hip Hop icon Rev Run (of Run DMC) joined DJ Ruckus performed 45-minute set before Mars took the stage.
At the start of the event, attendees were treated to an interactive experience that showcased Samsung's newest gadgets in addition to the S 4, including the Galaxy Note 8.0 tablet, as well as the Galaxy Camera, the Galaxy Note II and more. Set up through interactive stations, which will mirror the new Samsung Experience shops soon available in Best Buy stores across the country, attendees that tried out the devices and were given tokens that they could redeem at the end of the night for prizes including Free Bruno Mars Music Downloads, a Samsung Muse MP3, Serious Sound Ear Buds and other Samsung products including the Galaxy Note 10.0, Smart TVs and of course, the S 4.