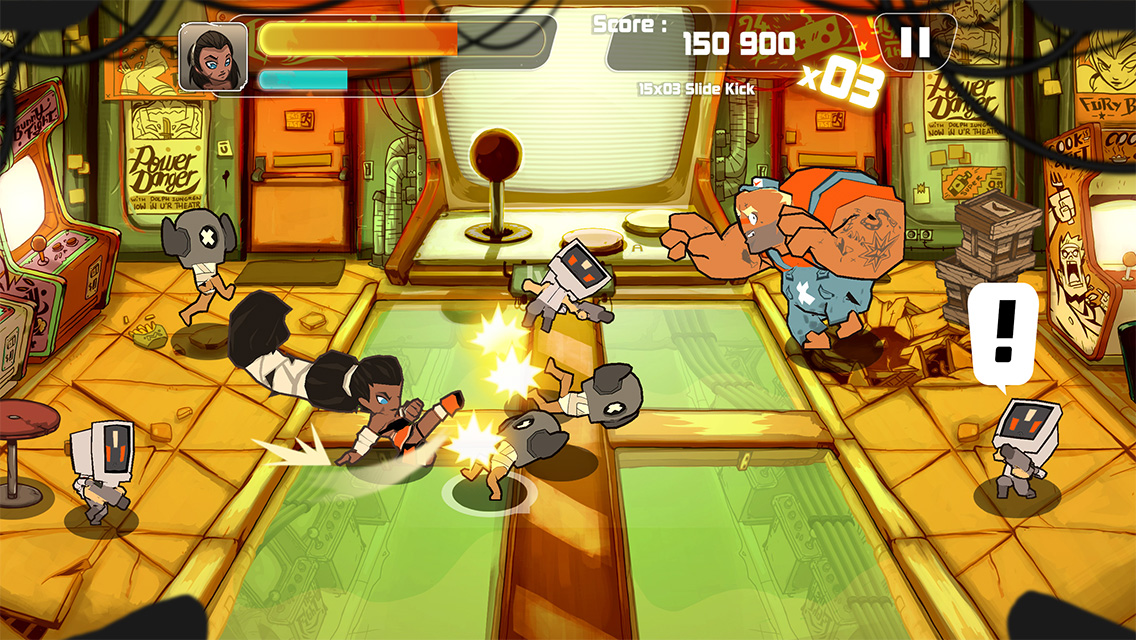 A solid beat-em-up on the iOS is a rarity, but one designed by a company specializing in RPG and strategy titles is even more of a long shot.
But between the colorful graphics, easy touch controls and fun story, The Game Bakers, the company responsible for the uber fun Squids games, have delivered an easily accessible fighter in Combo Crew.
Lending from some of the best Kung Fu movies of all time, Combo Crew is a martial arts film geeks best friend in terms of story. The colorful characters make progressing through the enemy-filled levels just as entertaining. The fact that the characters are all so different also makes the fun last longer for anyone who really gets hooked on the old-school fighting action. Between a girl who uses her hair as a weapon, the greatest action hero of all time and a cool gamer to choose from, every gamer will have someone they find cool.
As the case with all Game bakers titles, There's plenty to do. The slew of unlockables gives method to the on-screen mayhem and provides the game with plenty of playability. This is a game you could easily spend hours with. For most iOS games, this simply isn't the case.
While the gameplay and story make the game unique, the graphics are by far the title's biggest selling point. Although the game looks great on the iPhone, the feast for the eyes isn't truly apparent until you fire the game up on the iPad or iPad Mini. A colorful experience is saying it lightly. Combo Crew is beautiful.
Behind the wit of the pop culture references and the polish in the engine and stellar graphics, even after an hour or two, it's easy to see The Gamer Bakers have delivered another winner in Combo Crew.