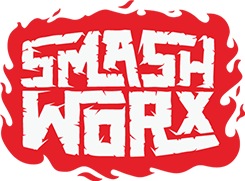 Over the last 20 years, changes in the video game industry have allowed developer Nikita Mikros to go from player, to creator, to distributor.
Mikros is the founder and CEO of both SMASHWORX and Tiny Mantis Entertainment, two Brooklyn-based studios that have big plans amid the recent release of the OUYA and the upcoming indie agenda of next-gen consoles.
"I've been waiting for this my whole career," said Mikros. "The ability to sell directly to the customers is, well, I don't think the world is going to go backwards from there, let's put it that way."
Mikros has been in the industry since 1997; he founded Tiny Mantis Entertainment in 2005 and SMASHWORX in 2010. Between the two companies, he created over 50 original titles, including games like "Propaganda Lander," "LEGO Dino Outbreak," "Smash Hockey" and "Fantasy Telemarketer."
But people like him, who made games way before this new indie agenda took hold, see things for what they are.
"There [are] a lot more developers, so that changes the equation; it is a lot harder to get noticed," said Mikros. "It doesn't necessarily mean that there [are] a million great games out there, but there [are] a million games out there."
This was not always the case.
"Thinking back to when I first started, if you were making a small little quote-on-quote 'indie game,' there was really just no marketplace for it at all. IGF [Independent Games Festival] didn't even exist," said Mikros. "People are actually interested in playing indie games now."
Proof of this is in the OUYA, the Android-powered, innovative gaming console which allows developers to self-publish games. It uses the same model seen on mobile apps and enables developers to see their game on a console.
Indie games can now find a home on just about any platform. Mikros credits the Apple App Store for laying down the first domino for indie developers.
"The fact that there are multiple marketplaces is really good and I think the App Store basically changed everything," he said. "[It] got people used to the idea of paying for the game online and just downloading it to their devices."
SMASHWORX's  "Propaganda Lander" and "Smash Hockey" are both available on the iOS App Store.
At the moment, the studio is working on a new title – about two and a half months into development – temporarily dubbed "Project Infernus," a fast paced, cartoon-style, dungeon crawler that, due to its requirement of analog sticks, would be a burden to play on a smartphone or tablet.
Which is why it is coming to the PlayStation Vita.
The studio is looking to publish the title on Vita, PC, Mac and the OUYA.
In fact, the first noticeable object you see upon entrance into their studio is the OUYA development kit that sits on a nearby table. Though Mikros does admit to not being the biggest fan of the platform – he says that the game is probably better off on Vita.
Mikros however isn't picky where the game is released.
"It is not important which technology it is," he said. "As much as that we just get the game done."
OUYA may have sold quickly at retail, but the consoles software sales figures are not looking so well, with the most well-known OUYA exclusive garnering about 2000 sales at $15 each.
Still, there are those who see real promise in the platform.
"Personally, I like the idea of playing strictly independent titles on the large screen. I think it opens up another market for longer mobile games," said Melissa Fassetta, who works on social media and game development for Zaah, a digital creative agency. "I'm a huge fan of long RPG's, but when I play, I definitely prefer a dedicated gaming screen like my TV or 3DS instead of my smartphone screen."
Zaah was founded in 2000 as a web development company. In 2008, they added app and game development to their services when they created the Graffiti Spray Can app, which has since accumulated over 7 million downloads worldwide. Other noteworthy games by Zaah are FPS Russia: The Game, which was funded through Kickstarter, and Techno Kitten Adventure, which reached the Top Downloaded and Top Rated of all time on Xbox Live Indie Games.
"I love the idea that a small team can develop a longer title and distribute it directly to a console that is owned by indie fans," said Fassetta. "I'd love to see OUYA grow as a dedicated place for indie games."
Currently, Zaah is looking at the possibility of independent releases on OUYA and all next-gen platforms.
"I love the idea that anyone can create a game they are passionate about, and have it accessible to a wide audience," said Fassetta. "Self-published games won't completely take over the industry, and partnering with a publisher will still have huge advantages for a developer, but I'm excited to see that these independent titles have a strong foothold within the industry."
But will the OUYA stand a chance against three console giants?
It almost doesn't even matter," said Harry Bogosian, Lead Concept Artist for SMASHWORX and Tiny Mantis. "It's out there, lots of people have it, people are gonna build games for it, but, the indie games scene is gonna be huge, just cause more and more people can program, more and more people can make the art, more people have assets just to make games, things like Unity that can port to every single platform anyway."
One of the major benefits of being an indie developer is that the team is not as large as a first or third party studio, so the profits are split between a smaller group.
"You only need like 10,000 people now to make something profitable if it is made by a small enough company," said Bogosian. "One guy in his garage is making a game and 10,000 people buy it for 20 bucks, that's great, he can make another game. 10 years ago, 10,000 people buy a game, it's a huge flop and they never make that series ever again."
Watch a trailer for "Smash Hockey" below: