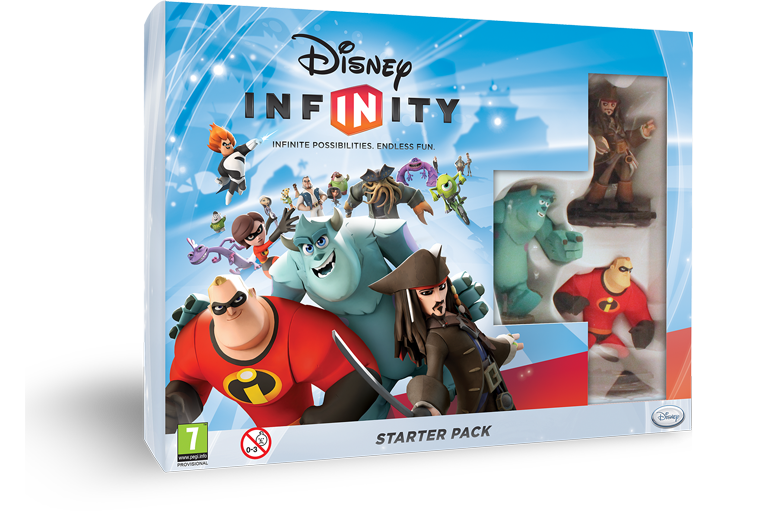 Fun, engaging and awesome, "Disney Infinity" hits all the notes of a game you want to play and spend tons of money on.
The game hits store shelves today and comes packed with the wonderfully sculpted figurines of Jack Sparrow, Mr. Incredible and Sully. The best thing about this game is the terrific level of detail on each figurine.
"You can see the gradient on the leather of Jack Sparrow's leg. Even his rings are in the same order that Johnny Depp wore during filming of 'Pirates of the Caribbean," Mat Solie, an associate producer on "Disney Infinity" said.
The figures are nice and heavy and would be wonderful as collectible figures, but once you start the game, there are just to many things to do with them than leave them on the sidelines.
The game runs smoothly, especially with how quickly you can swap figures and power discs to make it your own unique experience. Our hands-on experience with the game was extremely exciting and fun. It was like making your X-Men toys fight the Bionic Six.
The playset levels are your standard fare. You take a figure on an adventure and go from point a to point b, collecting coins and fighting off enemies. But the real kicker was the extreme level of customization that you can experience and share with others. There is nothing more satisfying than creating a level that will test your mettle then sharing it with the world.
"We want kids and parents to use the tools and the simple if/and logic menus to create their own story. We want them to make something memorable that is unique to them," Solie noted.
The comparison with "Skylanders" is easy to make, but they are very different experiences. With Infinity you know the back-story and can jump into the feet first. This is especially true with children who took the event as a chance to play with the WiiU version and put it through its paces.
The game was especially good at making kids interact with menus in a fluid and straightforward manner. This is especially apparent in the WiiU's second screen, which saw little fingers quickly swipe from toy accessory to toy accessory. This could be a tricky thing to pull off on the Xbox and PS3 version of the game.
Overall, the game is truly something to experience. It is just a fun romp with the ultimate toy box – the Disney toy box. And if the market keeps asking for toy based games Infinity could be the perfect catalyst to busting the market and children's creativity wide open.
"This is a really fun way to make little creators," Solie noted. "As a game designer there is never been a better experience than letting kids run wild with the toys you made for them."