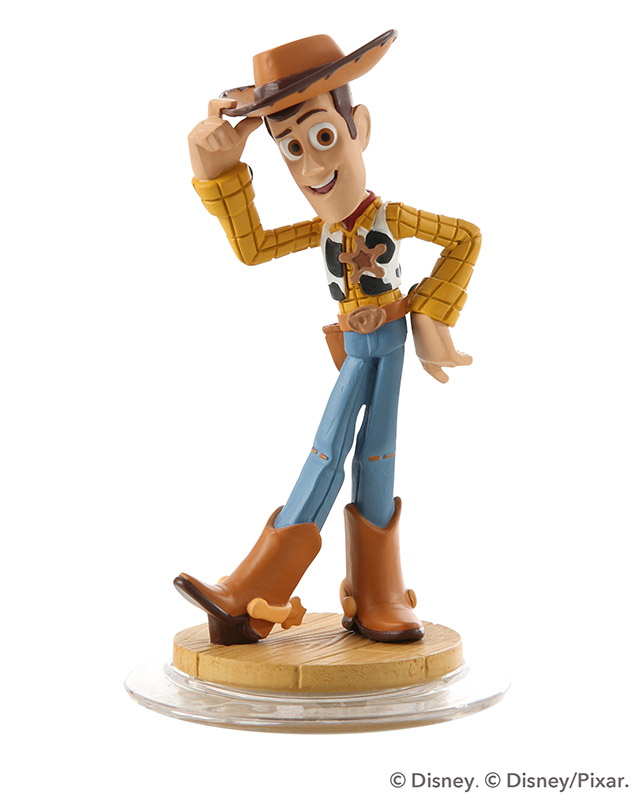 Toy Story's iconic main character is now available in "Disney Infinity" and he's pretty darn cool, but you'll have to spend a bit more cash to get the most out of him.
Armed with a cool Shoulder Block attack, Woody's offense is a bit different from other characters. He also throws balls at baddies. Overall, in spite of the cool primary move, his attacks are relatively safe ones that aren't too gratifying to pull off. Button-mashers will prefer characters the likes of Mr. Incredible, while those who rely on long distance attacks will get more enjoyment out of someone with a gun from "The Pirates of The Caribbean" play set.
Regardless of Woody's "plainness" at times, there is fun to be had with the character for more serious gamers, it just doesn't come from using the character in the Toy Box.
The "Toy Story in Space" play set however is one of the cooler ones to date and makes great use of the license. Building the toys' space station and helping the pizza express aliens is where the fun is. Between dressing the aliens up and riding Bullseye, the toy horse, around the planet, there's more to do with Woody than many of the other characters.
What does stand out with Woody is his character model and animations. With his "raggedy" walking and running animations, he's one of the more authentic and true to the source material characters in the game. Because of this, small children and those with an affinity for him will enjoy their time in the game.
If you can look past many of his average qualities, Woody is a character you can spend a plethora of time with. He may not become your best friend, but he's still a worthy companion.