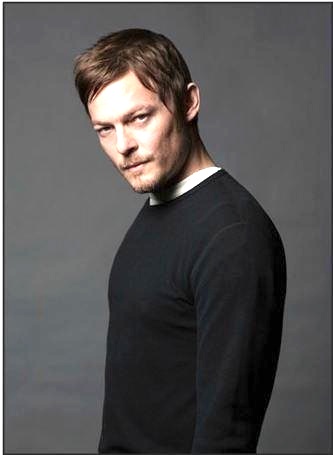 Pop Culture Festival At Music City Center Also To Feature Billy Dee Williams, Chandler Riggs of 'The Walking Dead,' Superstar Comics Creators
Eisner Award Hall of Famer Stan Lee, Norman Reedus of "The Walking Dead," WWE® Superstar Daniel Bryan® and "The Fonz" Henry Winkler are among the top celebrities scheduled to attend the inaugural Wizard World Nashville Comic Con, October 18-20 at Music City Center. The standout roster will also include Bruce Campbell of Evil Dead, Eliza Dushku of "Buffy the Vampire Slayer," pop culture icon Billy Dee Williams and many others. It is the seventh in the 2013 series produced by Wizard World, Inc. (OTCBB: WIZD) and will also feature a top-drawer collection of well-known artists and writers and a variety of activities, exhibitors and special attractions.
Reedus, Williams and Winkler are scheduled to be in attendance all three days; Campbell will appear on Friday, Oct. 18; Lee and Dushku will be on site on Saturday, Oct. 19; and Bryan will appear on Sunday, Oct. 20.
Additionally, all full price attendees will receive a free copy of the Exclusive Variant Cover of The Walking Dead #1 comic, available only at Wizard World Nashville Comic Con.
Superstar comics creators scheduled to attend include Eisner Award Hall of Famer Neal Adams ("Batman," "Green Lantern"), "Mr. Garcin" ("Spider-Man," "Captain America"), Guy Gilchrist ("NANCY," "Jim Henson's Muppets"), Mico Suayan ("The Punisher," "Wolverine"), Fernando Dagnino ("Suicide Squad," "Superman"), Mike Grell ("Green Arrow," "Green Lantern"), "Zombie King" Arthur Suydam ("Marvel Zombies," "Army of Darkness") and Michael Golden ("Hulk," "Daredevil").
Other celebrities on the Nashville Comic Con roster are Ray Park (Star Wars: Episode 1, X-Men), Dean Cain ("Lois & Clark: The New Adventures of Superman," "Smallville"), James Marsters ("Buffy The Vampire Slayer," "Caprica"), Lou Ferrigno ("The Incredible Hulk," "The King of Queens"), Jason David Frank ("Mighty Morphin Power Rangers"), Kevin Sorbo ("Hercules," "Andromeda"), Ernie Hudson (Ghostbusters, "Oz"), Amy Dumas (former 4-time WWE women's champion), Sean Patrick Flanery (Boondock Saints, "Dexter") and Sara Underwood ("Attack of the Show!," Epic Movie).
Wizard World Comic Con events bring together thousands of fans of all ages to celebrate the best in pop-fi, pop culture, movies, graphic novels, comics, toys, video gaming, television, sci-fi, gaming, original art, collectibles, contests and more. Wizard World Nashville Comic Con show hours are Friday, Oct. 18, 3-8 p.m.; Saturday, Oct. 19, 10 a.m. – 7 p.m., Sunday, Oct. 20, 10 a.m. – 5 p.m.
A first-class lineup of topical programming takes place all three days at the event, with celebrity Q&A's, comics-themed sessions, costume contest, movie screenings, evening parties and more. Sunday, Oct. 20, is also Kids Day, with an array of activities and programming specially designed for the younger Wizard World fans.
Nashville Comic Con is also the place for cosplay, with fans young and old showing off their best costumes throughout the event. Fans dressed as every imaginable character – and some never before dreamed – will roam the convention floor, often stopping by the Cosplay Stage, the ideal place to see and be seen.
For more on the 2013 Wizard World Nashville Comic Con, visit http://www.wizardworld.com/home-nashville.html.