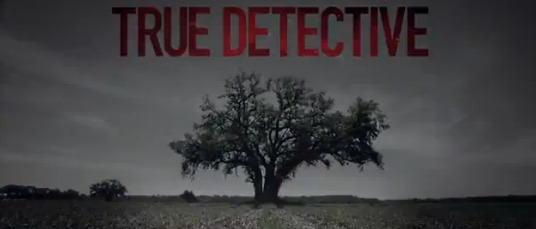 HBO continues their winning tradition of dark riveting dramas with "True Detective."
On the night Matthew McConaughey took home a Golden Globe for Best Actor in a Drama in "Dallas Buyers Club," he reminds us all why he deserved the award with another rock solid performance in "True Detective."
At first glance, "True Detective" looks like the typical cop procedural drama but, the formula definitely strays from the norm. Rather than focusing on the satanic murder of prostitute Dora Lange, the series focuses on its two leads (McConaughey and Woody Harrelson) and their relationship. McConaughey's Cohle is the more interesting of the two as he is the lone wolf. Cohle is separated from the rest of the world and relies more on his instincts and is more interested in the psychological side of the crime.
A role that played by any other actor could have been over the top, but McConaughey's subtle and understated performance makes every mannerism and line of the dialogue convey how separated from the rest of the world Cohle is. Harrelson's Hart is the more straight-edged of the two. Hart likes to play things by the book as opposed to Cohle's instinctive style of work. He is also a family man, the typical cop, but Harrelson elevates this archetype and it does feel cliché or forced. The other characters in the first episode do not have much to chew on in this episode and feel undercooked, but this show exudes confidence in its storytelling and each one services the story. It will be interesting to see where these characters go in terms of development and to see where Cohle and Hart's relationship went sour.
Cary Fukunaga's direction captures the spooky nature of Louisiana, which is a character in itself, and does a great job of setting a dark an ominous tone for the series right from the jump. Series creator Nic Pizzolatto and Fukunga give the show a singular vision and provide viewers with a sense that there is a darkness that lurks in the bayou.
The series' singular vision will be something to watch over the course of the first season which is said to hit the reset button if there is a season two. It will focus on a new case, new pair of detectives and a new cast. This not completely new as FX's "American Horror Story" has had success with this format, but for the viewer it provides a unique experience, instead of stretching the series with unnecessary plot threads and episodes, Pizzolatto is focused on telling the best story which plays out more like a film than a television series.
"True Detective" is one of those very rare occasions where a show right from the opening theme is firing on all cylinders. In a year followed by arguably one of the best in television history, "True Detective" looks to continue the trend of great television that keeps audiences across the nation glued to their TV screens.