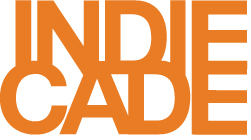 The Sundance of the Game Industry" Will Return to Culver City, CA October 9-12, 2014
2014—IndieCade, the premier international festival of independent games, has opened game submissions for this yearÂ's IndieCade Festival, which will return to downtown Culver City, CA October 9-12. Independent creators can now submit their interactive media projects for inclusion in the event as well as for consideration to become one of 35 nominees for recognition at the festival's "Red Carpet" Awards.
Submissions for games can be made, whether the games are finished or still in development, by visiting the IndieCade site at http://www.indiecade.com/Submissions/. Submissions will close on May 15.
The IndieCade Festival has proven itself as the spotlight location for the best, the brightest, and the most inspired independent games in the world, and annually welcomes some of the most innovative and artistic developers in the industry. Past festivals have included premiered games and award winners that have gone on to change the industry, including Braid, Flower, Alien Hominid, Johann SebastianÂ's Joust, Skulls of the Shogun, and Towerfall among others.
IndieCade encourages submissions of all types of works, from video games to tabletop board and card games to experiential inventions. A diverse jury of more than 100 leaders from the video game industry, academia, fine arts, and the indie development scene will select the finalists and assign the top awards. Additionally, some of the best-of-the-best projects will be curated and showcased for the duration of IndieCade Festival for industry luminaries, publishers, investors, media, and the public in attendance.
In addition, every developer who submits a game will be granted access to the all-business "IndieXchange Summit" on October 9, where developers and game companies can network, talk business, and discuss innovations for the future.
"Our mission is focused on promoting indie projects while supporting and fostering the overall independent development community." said Stephanie Barish, chief executive officer and founder, IndieCade. "The IndieXchange Summit is a great example of how we foster growth for independent game-makers. Through the summit, we invite creators and other industry leaders to challenge conventional and operational thinking, to educate and introduce new methodologies, and to encourage provocative and often controversial discussions through workshops, clinics and panels, technology boot camps and networking opportunities."
IndieCade has recently added a series of development and technology boot camps to the annual IndieXchange Summit. Game designers are welcome to participate in the summit that includes a day of talks, panels, and networking opportunities. Publishers and institutions eager to find projects to fund, publish or collaborate on are also in attendance, and include companies like PlayStation, Nintendo, and Microsoft, or institutions like the National Endowment of the Arts. For more information about IndieXchange, please visit: http://www.indiecade.com/indiexchange/
IndieCade Festival 2014 passes will be on sale soon to the general public. To stay up-to-date on the latest information about IndieCade, IndieCade Festival and the newly formed non-profit organization, IndieCade Foundation:
Visit our Website: IndieCade.com
Follow us on Twitter: @IndieCade
Like us on Facebook: https://www.facebook.com/IndieCade
Information on IndieCade Foundation: indiecade.org