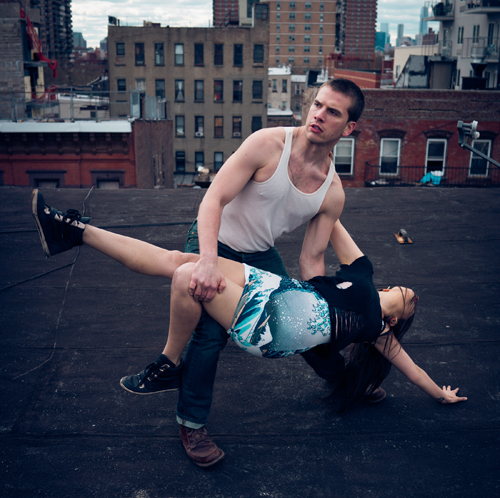 For Asta Paredes and Clay Von Carlowitz, two young NYC based actors, compelling work usually does not fall out of the sky; especially when you're committed to making art you are passionate about. So, what does two classical actors do to find good work? Crowd-fund a passion project that displays their talents, enter: "Danny and the Deep Blue Sea."
The Indiegogo project, which ends May 5, is a labor of love for the actors.
"Danny and the Deep Blue Sea," written by Oscar winner John Patrick Shanley, tells the story of Danny and Roberta, two emotionally withdrawn Bronx residents who for the first time begin feel they may have found something real.
"Due to the fact right now, the standard of work or the caliber of work that we would like to do isn't there," said Von Carlowitz. "We put the burden on ourselves to find a work that would properly challenge us."
Von Carlowitz and Paredes are not only collaborators; they are a couple.
They met on set of "Return to Nuke 'Em High," Troma Entertainment's event film and it was love at first sight.
"Without communicating verbally we realized instantly we had fallen in love." Said Paredes.
"It was a high, meeting each other at the right time," Von Carlowitz said, "we decided to let go so much from before; so much weight, so much baggage, I think that was great."
Their ultimate goal is to raise $3,000 to put on the production over the summer. One of their biggest contributors, lloydk, is legendary independent filmmaker Lloyd Kaufman. A huge advocate for independent art; however if you click on his Indiegogo profile "Danny and the Deep Blue Sea" is the only project he has backed.
Paredes and Von Carlowitz are apart of a cast Kaufman has hailed as "the best Troma cast ever." So, it is no surprise Kaufman has contributed to their passion project.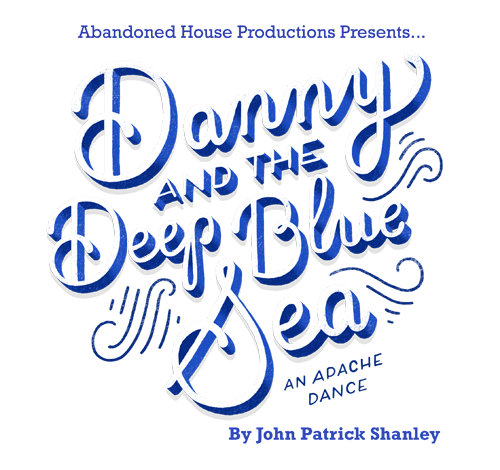 "Danny and the Deep Blue Sea" not only flexes their creative muscles, but Danny and Roberta's relationship is parallel to their own.
"Meeting her, I've revised my vocabulary and I've found a better way to make sense of the world or at least I feel I have a better grasp on it," Von Carlowitz revealed. "I think it's important this play is done by people who trust each other."
"For this play we are going through these universal themes, " Paredes said. "That are just representative of what it is to be battered by the world, and not accepted but then to decide to just accept each other and find solace in that."
The play had its Broadway run over 30 years ago; although both Paredes and Von Carlowitz are not looking to place it in any specific time period, they will be performing a modern take on the beloved material.
"We're living in an age of Nostalgia," said Paredes."A lot of trends from that exact era, the early eighties to the early nineties is coming back in resurgence. People are owning that they love Salt N Pepa more than they ever did. We're not labeling it in a certain time period, but we are saying that it is modern."
"The play was original produced in 1983, and then it got its off Broadway run in 1984. And that was a different Bronx," Von Carlowitz stated. "At the same time, John Patrick Shanley notes that it's not necessarily existing such a specific time and place, so there's room to play with that."
The couple's modern take on the play will have its own unique mark on the beloved material with the addition of Apache dance.
"I have a bit of a dance background," said Paredes, "We learned a lot of different styles, we learned how to explore acting through movement and not words. Instead of just going from one scene to the next; we're using dance."
This showcase/labor of love scratches an itch for the actors, who feel the need to work on projects that challenges them and ones they are passionate about.
"I see this void as I described of work or lack of really high caliber projects, but it's not just to get exposure, of course that's part of it; it's essential because we want to do this for a living but it's to feed a hunger inside of us," Von Carlowitz explained. "You have to make art personal."
In any art collaboration, passion and talent are not the only factors in creating a great experience for the audience; chemistry is just as, if not more important, which there is no shortage of between the two actors.
"I love working with this guy," gushed Paredes. "I don't care if I'm playing his arch nemesis. It's a kind of chemistry and understanding."
Wherever this production of "Danny and the Deep Blue Sea" takes the careers of the young couple, they have a firm grasp of who they are and what their beliefs.
"No compromise, " Von Carlowitz said with confidence. "It's a risk to be like that, for sure. Of course people who are veterans of the business and work for studios may see that statement as naïve; I think at the heart of it is extremely valuable and will serve us in the long run."
To find out more about "Danny and the Deep Blue Sea an Apache Dance"  Click Here
Photo by Brooke DiDonato
"Danny and Deep Blue Sea an Apache Dance" logo by Lauren Nicole Hom