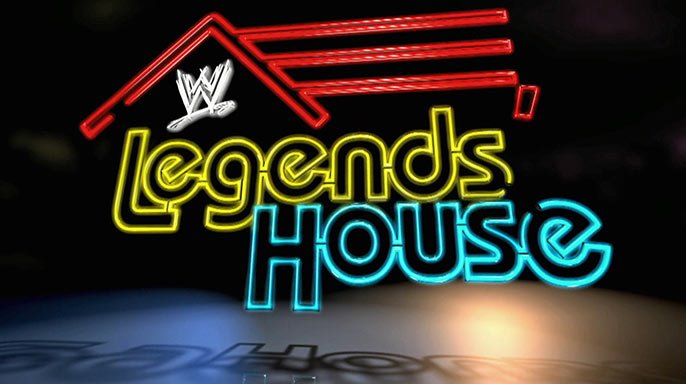 After a wacky season premiere, the second episode of "Legends House" was a bit more down to Earth and sentimental.
That didn't mean there wasn't drama; it just means the chaos was contained, for now.
With heat still present between Hacksaw and Tony Atlas, the two squared off in different groups in a fun game of Golf Cart Polo. After Hacksaw's team won, Atlas, along with "Mean" Gene Okerlund, Hillbilly Jim and Jimmy Hart got stuck cleaning up some horse dookie. After a Zumba session later, the guys ended up hungry, but after Pat Patterson and Okerlund failed to defrost dinner in time and opted instead to play card, the Legends were left starving.
Tony to the rescue.
Along with Howard Finkel and Hillbilly Jim, Atlas cooked up a feast for the Legends that gave the group the grub they yearned for. Who would have thought? The guy who was driving everyone crazy through most of the series thus far, would be the one who brought them all together.
Away from the touching moment, it seems Patterson and Okerlund, as well Roddy Piper and Duggan, have started the first two cliques. For the time being, it seems Atlas has won back some credibility, but like Hart and Jim said towards the end of the episode, anything can still happen.
A better paced show with far more interaction between the Legends, this episode was far superior than the premiere. With more activities and less filler, "Legends House" is a fun reality show that is a great way to spend Thursday night's before NXT. TNA be warned. The WWE has a one-two punch that could cripple Impact Wrestling.