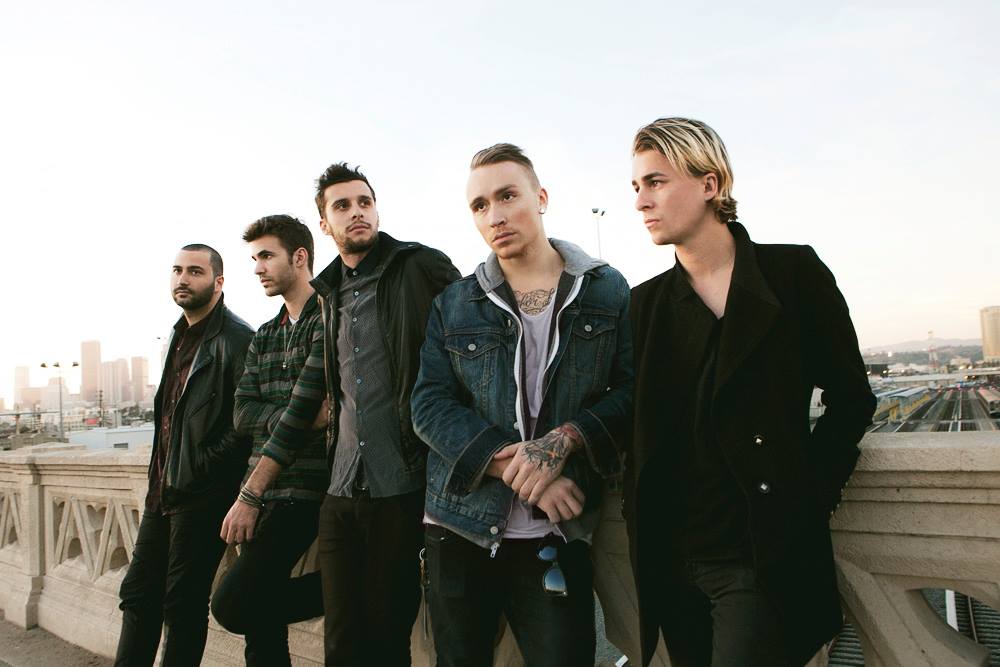 Review Fix chats with The Charming Liars' lead vocalist Charlie Cosser who discusses the band's new EP, "We Won't Give Up.' If that wasn't enough, Cosser also discusses the band's creative process, goals for the future and cool hair.
Review Fix: What was the inspiration for the album?
Charlie Cosser: We were really inspired by the music we listened to growing up. We all liked bands with huge distorted guitars, big drums & great songs so we wanted to write an album that our younger selves would have loved
Review Fix: What song do you think provides listeners with the best example of what the band is capable of?
Cosser: We have a range of songs on the record – some heavier, some ballads and some straight up rockers. 'The Desperation' is a song we all love to play live and we have a really good time doing it
Review Fix: What was it like to work with John Fields?
Cosser: John was such a great dude and an absolute maniac in the studio (in the best possible way). The guy is such a genius and works so fast that it's hard to keep up sometimes. He mixes as he records so by the end of the day a song is basically done!
Review Fix: Do any of the songs have unique stories behind them? Can you share one?
Cosser: 'Break Away' is the only song on the record that was written back in London, It's taken many different forms and versions over the years but it really became a song about us as a band. The lyrics detail the struggle people often face when trying to break away from something and someone, thats how we felt leaving our friends, family and lives back in London to pursue our dreams in LA.
Review Fix: What's the band's creative process like?
Cosser: All our songs start off life acoustically. There is no set formula to writing the songs, sometimes it will start with a chord progression, a vocal melody sometimes even the name comes before the song has been written. The best songs are the ones that come quickly and naturally, we have found some of our favourite songs have come to us in a space of 2 hours
Review Fix: How do you want this album to affect people?
Cosser: We want people to enjoy it, the same way we enjoyed writing it and now love playing it.
Review Fix: What do you think is the band's most marketable quality?
Cosser: We're all pretty tall- and have awesome hair.
Review Fix: What are your hopes and goals for the rest of the year?
Cosser: We're looking forward to playing some more shows here in America and a couple of other places around the world we're excited to get to. Its gonna be great.