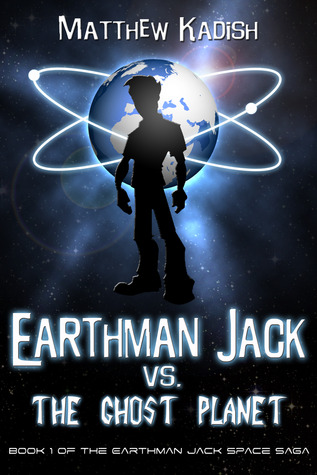 The fantasy genre is one that is unique in it's ability to draw us in with new world's that are far more magical and filled with characters with values we identify with. Thing's like "Game of Thrones" and the Marvel Cinematic Universe are pop culture staples because of their ability to take audiences on a journey into a new and exciting world.
Author Matthew Kadish looks to bring fantasy/sci-fi lovers into the world of Earthman Jack. A story that draws inspiration from films from the 80s and 90s, Kadish's Earthman Jack looks to fill the Harry Potter sized hole fantasy fans have had since 2012.
Plotted as a seven part series, the first entry, "Earthman Jack vs. Ghost Planet" follows Jack Finnegan—an underachiever who is slap in the middle of an intergalactic conflict must find it within himself to save the universe.
Review Fix got to chat with Kadish about the epic series, his inspirations, the book's response and just the process that goes into creating your own lore.
Click the Link Below to Listen in:
Review Fix Exclusive: Matthew Kadish Talks 'Earthman Jack vs. Ghost Planet'