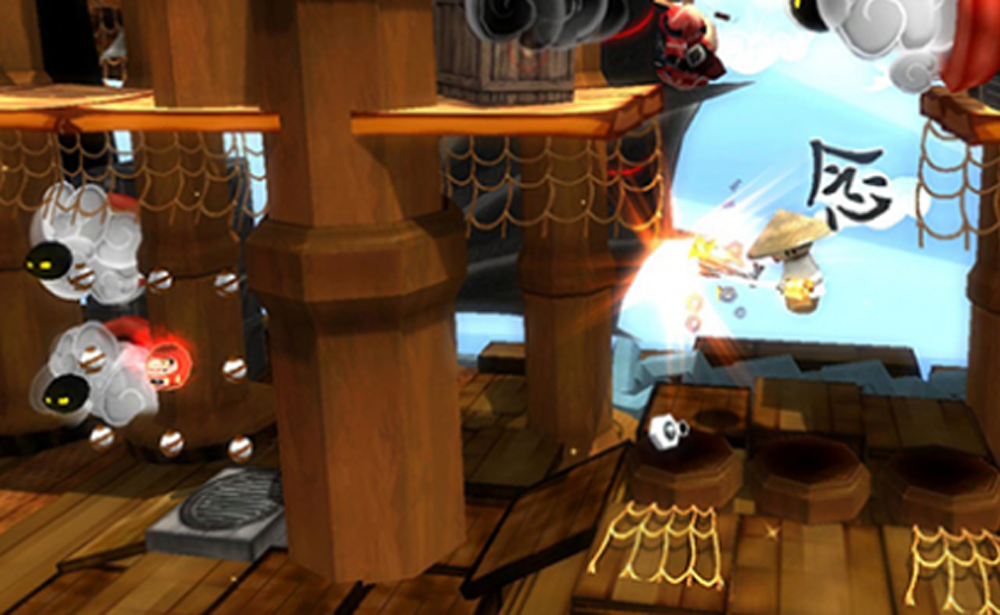 Review Fix chats with Camille Masson, Technical Director and Cedric Cadiergues, Artistic Director for the recently released Wii U game, "Wooden Sen'Sey" discuss the creative process and hopes for the nifty action adjustment title, as well as what they are working on now.
Review Fix: What was the development cycle like?
Camille Masson: After an initial year of development, the game was released in 2012 on Desura. Later, we added a dedicated time attack mode with leaderboards, then we teamed up with Neko to release 'Wooden Sen'SeY' on Steam (Dec. 2013) and Wii U (July 2014). It was just the two of us most of the time; we added one more person to our team to help make the Wii U port.
Review Fix: What games did you guys play as kids and how did they play a role in the creation of this one?
Cedric Cadiergues: We played all kind of games as kids, games like Flashback, Kirby's Dream Land, Sonic, etc. The most influential for Wooden Sen'SeY certainly were Alex Kidd, Mario, Donkey Kong and Streets of Rage.
Review Fix: What has the reception been like so far?
Masson: We've had a lot of positive feedback – people tend to like the universe and the feeling of the game, and that makes us happy.
Review Fix: Who do you think will enjoy the game the most?
Cadiergues: People who like evolving in new universes; hardcore old school platformer fans, and of course score grinders for the time attack with leaderboards mode.
Review Fix: What are your hopes for the game?
Masson: We hope to make a name, namely on Wii U and Steam. And of course, survive 'till the next game gets released.
Review Fix: What do you think is the strongest element of the game?
Cadiergues: Our care for the core gameplay, combined with beautiful graphics.
Review Fix: Is there something in the game you would have changed if you had more time?
Masson: If only we had more time. We would probably have made a smoother difficulty progression, through more levels. Also more enemies, more bonus types and also a hardcore difficulty mode!
Review Fix: Bottom line, why should someone download the game?
Cadiergues: Wooden Sen'SeY challenges you in a new and colorful universe – and lets you perfect your skills in an unforgiving time attack mode. Dig in!
Review Fix: Any thoughts on a sequel?
Masson: Why not, if players ask for it.
Review Fix: What are you working on now?
Cadiergues: A new game. Not (really) disclosed yet- we revealed a new image with a code name recently.
http://blog.en.upperbyte.com/2014/09/codename-hz.html