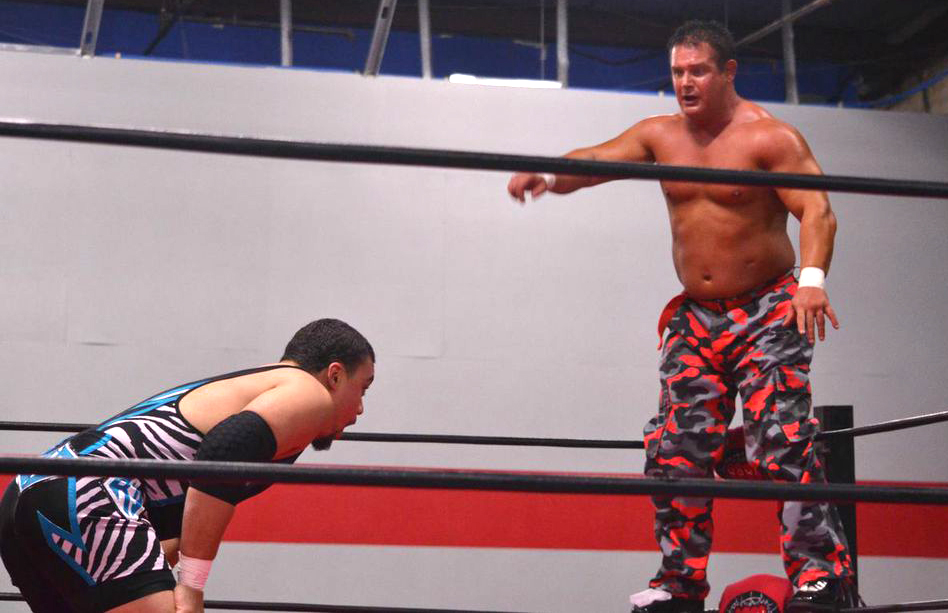 Before the eyes of thousands in attendance at major sports areas across the country you expect the most exciting and entertaining wrestling shows. That theory reigned true from the '80s til the mid 2000s, but as of late, mainstream wrestling has been pretty flat and repetitive.
If you're looking for a change from the same old "wrasslin'," then Staten Island-based promotion Warriors of Wrestling is the place to find it.
On Nov. 8 WOW hosted Warrior's Revenge, the last show in their lineup before the final show of the year, which also happens to be their anniversary show. With a mixture of young talent in the ring and on the microphone, WOW gave its fans a great balance of entertainment and quality wrestling to make wrestling fun again.
Matches:
B.A. Kidd vs. Adul Nasir w/ Nephtali Rodriguez: Kidd had the advantage early on, but things turned in favor of Nasir with a little help from his manager Rodriguez. Nasir showed dominance midway through the match, but after a back and forth exchange with a few right hand blows Kidd was able to finish the match off strong and get a three-count victory.
Michael Massacre vs. Matt Macintosh vs. TJ Marconi vs. Jen Cruz vs. Darius Carter vs. Joey Ace: No limits title match: What's a good way to show off how much talent you have on your roster? How about a six-way? In the second match of the night, the No limits Champion Joey Ace defended his title against four other men and one bad ass female wrestler by the name of Jen Cruz who showed she can definitely hold her own in the ring. This match was easily the most exhilarating. Carter made an old school heel play early on by hiding ring side after sacrificing Cruz to the Wolves by pushing her into the center of the action. Once the action spilled outside of the ring, Carter stalked his competitors like prey and laid a few boots to them, mainly four consecutive Yakuza Kicks to the face of Marconi, who was also the recipient of a four-man Super Kick. In the end, Ace was able to retain his title by delivering a top rope Elbow Drop.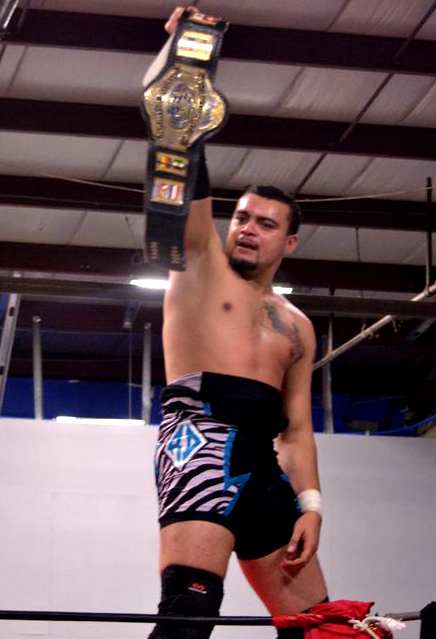 Dirt Bag Dan and Scotty Priest vs. Fallah and Harley: Dan and Priest were completely outsized by Fallah and Harley. From the size difference you would've expected the match to be a classic squash match, but wasn't the case. Dan and Priest showed up to compete- which they did, but the size difference got the best of them.
Chachi vs. Logan Black (Last man standing): A last man standing match between Chachi and Black was the most brutal match of the night but a very well rounded one. After being tp'ed(toilet papered) by fans while entering the ring Chachi showed why he is hated by flaunting his arrogance while waiting for the ref to possibly count out Black. A pretty even brawl between these two talents which consisted of fist, chair shots and wrestling maneuvers ended with Black delivering a tombstone pile driver onto a pile of stacked chairs giving him the victory after Chachi was unable to stand before the ten count.
Team Torment (Jason Cross and Jack Gallows) vs. Chris Steeler and Jasin Karloff: Returning from a 15-minute intermission, joint Heavyweight champions Team Torment took on Steeler and Karloff in a tag match which Steeler and Karloff took control of early on after clearing the ring of Torment and their entourage. The match shifted once Torment was able to get the upper hand on Karloff, but a tag to Steeler would change the match direction again. An unexpected accidental Super Kick by Steeler to the referee would give enough time for Team Torment to gather themselves and steal a three count once the replacement ref showed up from the back. After the match Karloff went on a rampage laying out the members of Team Torment. Steeler retreated to the back momentarily and came back with his title contract in hand with the hopes of cashing in but Torment escaped just in time. Since Steeler's attempt was unsuccessful, he stated that he's cashing in his contract for a shot at the title on Dec. 6 at the anniversary show against Team Torment and Karloff.
Aaron Stride vs. Rude Boy Riley vs. Curt Hawkins: With an impressive skill set on display it's confusing why WWE didn't use Hawkins more. Riley tried to fight off the onslaught of alternating attacks by Hawkins and Stride, but the two on one was a bit much, luckily for him the match eventually became a three-way once Stride tried to sneak a pin fall in while Hawkins' back was turned. Riley got on a roll towards the end and looked like he might be able to pull the match out but Stride was able to pull out a quick pinfall. After the match though they lost, Hawkins showed respect for the talent and effort's of Riley by shaking his hand and raising his arm.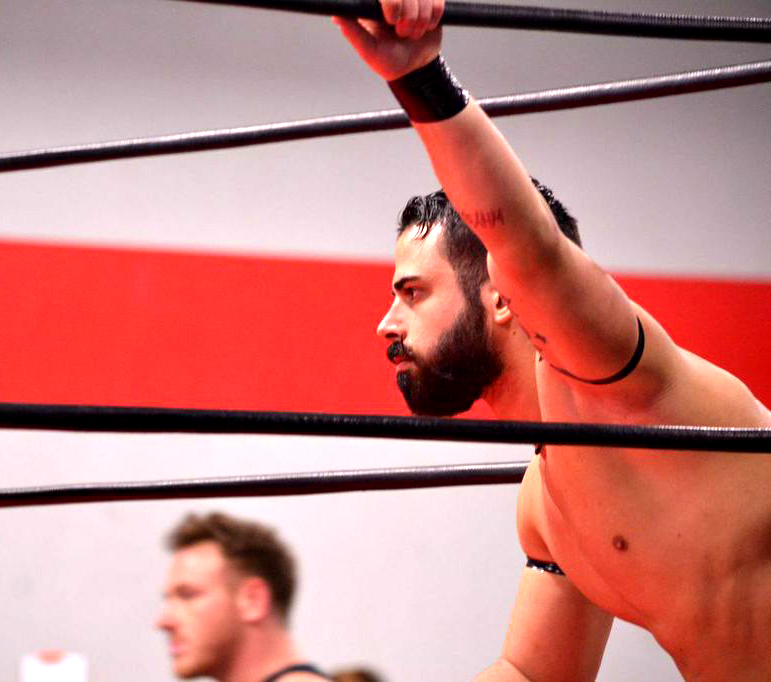 John Cannon vs. Benjamin Quinn: Quinn was straight ambushed at the entry way by Cannon. Quinn was never able to cover from the attack and once the bell rang he was just destroyed by Cannon who picked up an easy pinfall. After the win, Cannon retrieved a chain from under the ring and decided to hang Quinn from the ropes in front of his young fan's, but the hanging was quickly halted once B.A. Kidd came in for the save. Kidd and Cannon exchanged some words and a challenge for a chain match was offered to Cannon by Kidd to take place at the anniversary show which Cannon accepted.
Too Cool vs. WOW Tag Team Champions EYFBO: The last match on the card was one of those childhood dreams. Like when you where young and you said I want to be a wrestler and you envisioned yourself wrestling some of your favorite superstars. For the current WOW tag champs EYFBO, the dream became a painful reality. Too Cool showed them that with a 20-year age difference between the teams, experience goes a long way and gave them a huge advantage over the champs. By the end of the match however, the champs showed how they got the belts and got help thanks to rare communication issues between Scotty and Lawler, EYFBO was able to secure the win. It looked as if it was going to be a falling out between Scotty Too Hotty and Brian Lawler, but after a few words of admiration from EYFBO, Too Cool buried the hatchet and freestyle danced with the tag champs. It was a good match put on by both teams and a fun way to end an eventful and exciting night of wrestling.
Photos by Sulaiman Larokko and Saudia Larokko