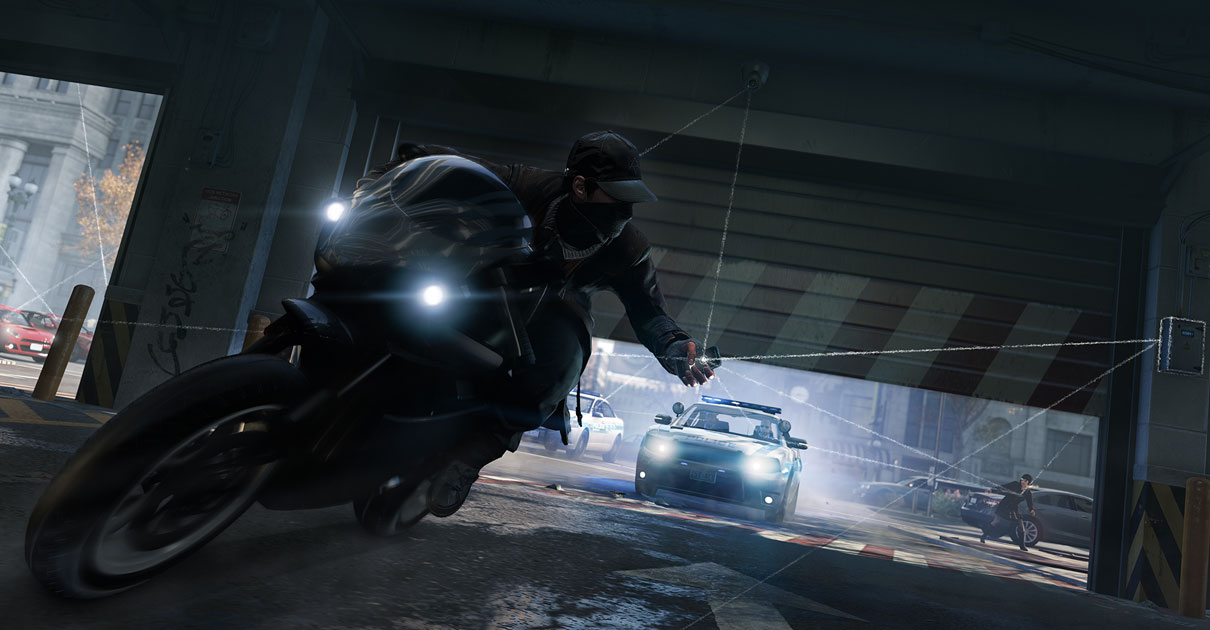 The introduction to "Watchdogs" features a bloodied protagonist, Aiden Pearce, pointing a gun at the guy responsible for the death of his niece.
Click.
No bullet.
Regardless of the lack of a real noir payoff, "Watchdogs" on the Wii U serves a completely different purpose than its brethren on other consoles.
With the ability to play on the Wii U gamepad, it's an escape- a great way to take a vacation of revenge in Chicago, while the kids watch TV in the same room.
"What are you playing mom/dad," they'll ask inquisitively.
"Not Mario," you'll reply.
Pearce would not only put a bullet in Mario's head right before he went down a pipe, he'd hack the start light in "MarioKart." For all intents and purposes, "Watchdogs" may be the last game like this on a Wii U. They just don't sell well- but that doesn't mean they aren't wanted.
A wide-open adventure on a huge map, with plenty of cars and weapons and excellent and simple gameplay mechanics, it's not for casual gamers. Regardless, they'll "get it." After one press of the Y button, they'll see. Hacking a street light during a police chase, or an ATM for some extra cash, or even someone's phone for music is as gratifying an experience as the game's wild driving engine or the sound bullets make when they cave in a cranium.
Continue Reading This Article From Review Fix Editor-In-Chief Patrick Hickey Jr. at Examiner.com