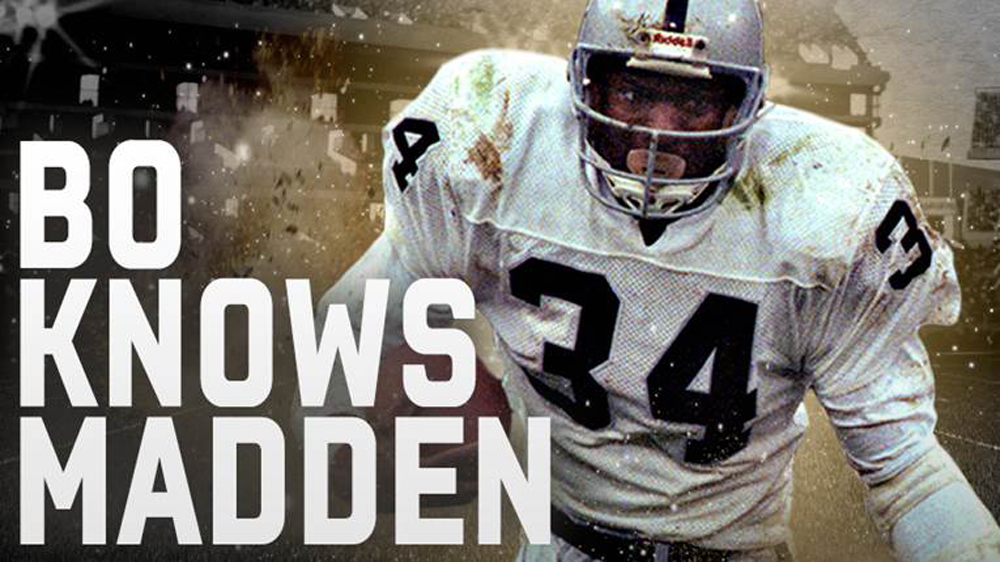 Review Fix chats with "Madden 15" Designer Billy Schautz, who discusses the addition of former Los Angeles Raider Running Back Bo Jackson to the "Madden 15" Ultimate Team mode. Fans of Bo for years, EA remembers his legend from the NES classic "Tecmo Bowl" and have made sure to create an even more fitting legend for his Madden debut.
Review Fix: How does it feel to have Bo Jackson in a Madden game?
Billy Schautz: Exhilarating.  He is arguably the greatest overall athlete of all time and to be able to finally create and play with him in Madden NFL is incredibly exciting.
 
Review Fix: Did you guys ever play as him in the old Tecmo Bowl series? Did the way he play in that game have anything to do with the limited time boost to his character?
Schautz: Absolutely. There was one play and one play only for Bo in Tecmo Bowl. Luckily, we have a few more plays for the users to run with Bo in Madden NFL 15 and Madden Mobile.
 
Review Fix: How did you guys work with him on this project?
Schautz: Bo has had a relationship with EA SPORTS in the past with NCAA Football 14, but surprisingly never had been in Madden NFL. Coming off the heels of the exciting 30 for 30 on Bo, this felt like the right time to re-ignite his mythology from his video game past and make his grand debut in Madden NFL.
 
Review Fix: What is it like to play as him in the game?
Schautz: It feels like a player who stands above the rest.  Even though there are other players rated higher than him, Bo seems to just run through people.
 
Review Fix: What are his ratings?
Schautz:

-Â Â Â Â Â Â Â Â Â  97 Speed
-Â Â Â Â Â Â Â Â Â  95 Acceleration
-Â Â Â Â Â Â Â Â Â  86 Strength
-Â Â Â Â Â Â Â Â Â  94 Agility
-Â Â Â Â Â Â Â Â Â  95 Trucking
-Â Â Â Â Â Â Â Â Â  96 Stiff Arm
-Â Â Â Â Â Â Â Â Â  93 Juke Move
 
Review Fix: What modern day player do you think he stacks up with nicely in the game?
Schautz: A bigger, stronger Jamaal Charles or LeSean McCoy.
 
Review Fix: How does he change the game?
Schautz: Not only is he incredibly fast, he's so strong he can bowl over almost anyone. He can run through you or run around you.
 
Review Fix: How do you want his appearance to be remembered?
Schautz: I want Bo to be known for the player who could not be brought down.  You are going to need more than one defender to tackle this guy.