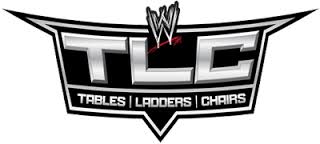 There was tables, ladders and chair and even stairs at the 2014 TLC event, but there was something missing as the show whimpered to a conclusion in spite of Roman Reigns' return and a beefy card.
Check out our TLC Power Rankings to see who put themselves in the best situation for the upcoming Royal Rumble pay per view.
Honorable Mention: Damien Sandow and The Miz: Don't let the terrible finish of their match at TLC fool you- Sandow and Miz are going to continue their feud with the Usos into the Royal Rumble and along the way, you're going to see much better matches from both of these teams. With Naomi now a central player in the drama as well, things will get much spicier.
5: Roman Reigns: He's back. Making a quick impact, Reigns took out the Big Show and helped John Cena take care of Seth Rollins to earn the King of the Cenation a shot at WWE World Heavyweight Champion Brock Lesnar at Royal Rumble. Already professing his hunger at WWE title shot himself, Reigns has just put himself in the middle of a war.
4: Dean Ambrose: The fans love him and for what it was worth, his match with Bray Wyatt was a solid one, even if it wasn't worthy of being a Main Event at a Pay Per View. His hardcore antics were some of the only exciting moments for the lackluster PPV. At the same time, that's not his fault, it's the issue of WWE creative.
3: Alexander Rusev: He remains unbeaten and although he hasn't faced anyone particularly pertinent, Rusev is one of the top young heels in the WWE today.
2: Dolph Ziggler: In a wild opener in his hometown, Ziggler was vigilant against the massive Luke Harper and regained the Intercontinental title. Following his win at Survivor Series and his win at TLC, Ziggler has to be one of the top contenders for Brock Lesnar's WWE World Heavyweight Championship. Already one of the most beloved characters in the WWE Universe and one of the promotion's top workers, Ziggler finally seems to be getting his due.
1: John Cena: It took a bit longer than it should have and he needed help from the returning Roman Reigns, but Cena has his title shot against Brock Lesnar at Royal Rumble. It may not be the match many fans want to see, but with the best in-ring chemistry with Lesnar, Cena is sure to put on a heck of a match at the WWE's next pay per view.