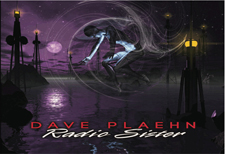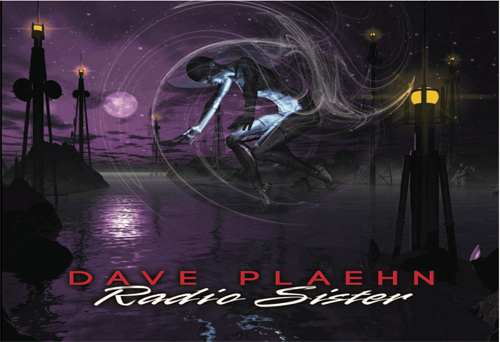 Review Fix chats with singer/songwriter Dave Plaehn, who discusses his new album, "Radio Sister."
Featuring Blues, Reggae, Funk, Pop and even Hambone, Dave Plaehn's "Radio Sister," is an eclectic assortment of tracks that real music fans, who spread their genre loves as widely as can be, can and will enjoy. While more casual fans will find the range almost too bewildering, that won't stop them finding a track or two they'll dig.
Review Fix: What was the creative process for this album?
Plaehn: The creative process can be broken into (at least) 3 aspect: songwriting, arrangement and production. All of the 11 originals were written before going into the studio. In many cases I had made demos of many of the songs at a smaller studio. Song ideas often came from messing around on a keyboard sometimes developing ideas that came to me in a dream or that popped into my mind, say, driving around. Occasionally I would write using the harmonica. Stranger Blues is a case in point.
The second aspect of the creative process came about when playing/learning the songs in a group. Each player can have a vision of a song which can influence the rest of us. The instrumental arrangements generally ended up being collaborative efforts. This could include instrumental lines, groove, chord changes, etc..
Most of the vocal arrangements had been worked out before the recording i.e. in the 80s or before. Two exceptions were Radio Sister and Better Things To Do. The background vocals on these were recorded in 2014. I got lucky with Radio Sister coming up with what I consider a nice alternate "hook"—"you are my radio, um, my sister radio, and you …".
Finally, I often work with creative mixing engineers who hear things I don't. For example, in "Better Things to Do" the engineer (Tom Tatman) "doubled" some of the lead vocals in the choruses which definitely helped. I thought Tom did a great job overall.

Review Fix: What did you learn through the experience?

Plaehn: Don't recall my thoughts back when we did most of the recording (80s). Listening to the tracks again after so many years I was impressed with the musicianship. The players were a very talented bunch! Overall I thought the tracks held up pretty well but I admit I'm not current on the various music "scenes." A number of reviewers have noted that some/most of the songs sound from another era (in a good or bad way, depending on the reviewer).

Review Fix: You've been in the industry for four decades; what inspires you to continue to create?
Plaehn: Music inspires me. Playing with good players and/or for good audiences inspires me. Although I don't write as much as I used to, I'm still creative in vocalizing and in my harp playing. Music can still have a transforming/transcending affect on me.
Review Fix: What made you pick up the harmonica for the first time?
Plaehn: In high school I played keyboards in a cover band (1967-1968). The lead singer played harmonica occasionally. We'd often practice in my parents' basement and he would leave the harmonicas there. I was curious and would occasionally try to play the harmonica after practice. I apparently felt some connection to it as I decided to learn the harp part on Dylan's "She Belongs to Me" which we ended up doing. Then I started picking up harp parts on early Stones songs.
Review Fix: The album has so many different tones and encompasses so many different genres. Considering that which do you think is the one you're most comfortable performing in?
Plaehn: Currently, I'm the most comfortable performing the blues. At the time of the recording I was more under the sway of reggae. I had played with two reggae acts in Madison, WI, The Tony Brown Band and The Roots Band, both of which were important in shaping me as a musician.
Review Fix: What song do you think is the one that gives listeners the best sampling of what you're capable of?
Plaehn: Hard to say. As you mentioned the album is multifaceted/heterogeneous. The Leadbelly Medley shows off a different yet fundamental aspect of my voice. Better Things To Do has some nice harp work. Love and Truth is one of my more emotional pieces. I consider Is Anybody Listening? one of my best songs.
Review Fix: What song on the album do you think has the most potential to grow on listeners?
Plaehn: Again, hard to say. The Leadbelly Medley was a favorite for a number of reviewers.
Maybe Is Anybody Listening? Love and Truth?

Review Fix: How do you want this album to be remembered?
Radio Sister has some of my best vocal performances, so I hope that is "noted." It's also an indicator of a broad array of influences with an emphasis on reggae. Finally RS has some of my best lyrics/lines.
Review Fix: What's next?
Plaehn: I've started another album of originals that will again cover a lot of territory. Also, I'm hoping to do third CD with slide player friend, Jeff Hino, of new takes on mostly blues covers (artistecard.com/plaehnhino). My friend, Creighton Lindsay (creightonlindsay.com), will be releasing a new album possibly later this year on which I'll be playing some harp.