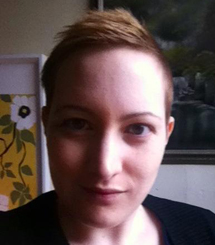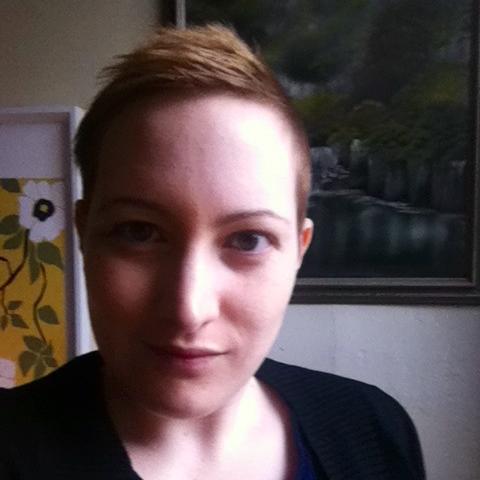 Review Fix chats with Creative Director, What Pumpkin Studios, Jess Haskins, who discusses "Hiveswap," the upcoming based off the popular "Homestuck" web-comic series. Breaking down the changes being made to the series to make it an awesome game, as well as the influences behind it, Haskins gives us an inside look at what will make the game something special.
Review Fix: For those that haven't been introduced to the series yet, can you describe the game's plot?
Jess Haskins: Hiveswap is the story of a plucky '90s kid named Joey Claire who accidentally activates a mysterious device hidden in her attic and gets sucked through a portal to the alien troll planet of Alternia, swapping places with a troll boy who's sent to Earth in her place. In order to find a way home, Joey must join forces with a band of scrappy troll rebels and race to stop a terrible doomsday weapon that threatens to destroy both worlds.
Joey's wide-ranging journey will take her to far-flung corners of Alternia, which is populated entirely by young trolls and their monstrous creature companions, guardian beasts called lusus. It's a kind of wild romp through the different levels of troll society, from the lowliest scrubbier all the way up to to the Heiress to the Alternian interstellar empire.
Review Fix: What has the development process been like thus far?
Haskins: It's been kind of crazy, but going really well so far. The game is a spin-off of the Homestuck webcomic (http://mspaintadventures.com) and was funded a couple of years ago on Kickstarter. After that, the script was in a sort of gestation period for a long time as we worked on building up the world and filling out and refining the story during pre-production. Back then I was working on it as writer/narrative designer/game designer along with Andrew Hussie, the creator of the webcomic, and our assistant producer Mike Christatos, who helped develop the characters and story. Last year we founded a game development studio basically from scratch here in NYC to launch into the production phase, and since then we've been plowing ahead full steam. Since going into active production it's really been coming together in quite a short time.
Day one in the new office we had a skeleton team of me, our senior producer, our lead artist, and one animator. We were still waiting for our lead programmer to serve out his two weeks' notice at his last position so he could come in! The team grew very fast from that point, though, up to a current total of 12 full time here in the office.
When we all saw the very first test animations come back, Joey walking around and wielding her flashlight, we were just floored. After designing and writing and talking about these characters for so long, actually seeing them alive and moving across our screens was like a revelation. Since then we've been moving forward in leaps and bounds, and the first episode (out of four) should be out this spring
Review Fix: Lets talk about the visuals. How tough as it been to capture the look that you wanted?
Haskins: It's been interesting translating Homestuck's 2D aesthetic, or I should say the many different 2D aesthetics as they evolved over time, into a 3D format. We wanted something that was visibly grounded in the comic's visual style, but with a 3D environment we had some room to play around with the way it was rendered and create something unique.
We didn't want to be slaves to the look of source material, which was very informed by its methods of production – heavy photomanipulation and stark colorization on the backgrounds, copy-paste static sprites, wacky 2-frame Flash animations. We couldn't just copy that and have it look right. So we have things like 3D modeled characters with animated 2D textures for their facial expressions, and a toon shader that gives a light 2D outline effect to the characters, walking around in a slightly cartoony, stylized 3D world. But we always go back to the comic for reference, and find ways we can bring elements of its visuals into this game.
Review Fix: How important was the fans' support in the creation of this game?
Haskins: Absolutely huge. This project wouldn't exist without the enthusiastic outpouring of support we received from our fans and backers on Kickstarter, so thank you! We took to Kickstarter asking for $700,000 to make a small little adventure game, and wound up with $2.48M in pledges. So it's no longer a small little game! We were given a license – no, a mandate! – to go out and create something really amazing, so that's what we're doing.
On another level, many Homestuck readers and fans actually go on to work for us professionally, contributing to projects like the Paradox Space series of spin-off comics, or lending their skills as artists, musicians, and writers to the game. Like Mallory Dyer, an insanely talented artist who makes these incredibly detailed plush dolls of Homestuck characters – fabric sculptures, really – and now works for us doing a bunch of our concept and 2D art. Or Phil Gibson, who's worked on the Paradox Space comics and does double duty as both dialog writer and artist concepting our NPC designs. In addition to the full-time staff who are part of our New York studio, we have a big team of remote contractors and freelancers all over the world who are passionate, talented fans and were just so amazing at what they did that we had to hire them.
Review Fix: What do you think is cool about this game?
Haskins: I love classic point-and-click adventure games, with big, interesting worlds, lots of fascinating characters, and a deep, involving story, so just making one of those is incredibly cool to me.
The game is very story- and character-driven, with some narrative choice mechanics that let you build relationships with and influence the lives of various NPCs in interesting ways. We have an in-game social media network called "Prongle" where you can read posts by and interact with every NPC in the game, basically keeping in touch with them and seeing where they go even after you've moved on from your initial meeting. Consequences of your decisions and relationships will return and really pay off in later Acts of the game.
The game also follows the Homestuck tradition in playing with and poking fun at traditions of the genre, like inventories, combat and progression mechanics, leveling, achievements, narration, hints, etc. There are all these very "gamey" conventions that are made literal, lampshaded, and subverted in the mechanics and story of the game in some fun and surprising ways. If Homestuck is a webcomic about games, then Hiveswap is a game about games.
Review Fix: What games did you play as a kid? How did they play a role in this game?
Haskins: I was a big fan of classic adventure games, RPGs like Ultima and D&D games, and exploration/puzzle games like Myst. I played mainly PC games, but I also had a NES as a kid (still have it) and sank plenty of hours into stuff like Super Mario Bros., Star Tropics and Final Fantasy.
As far as adventures, I grew up playing the Sierra adventures, like the King's Quest, Gabriel Knight, and Quest for Glory series, and later got into the Lucas Arts games like Day of the Tentacle, Grim Fandango, Monkey Island, Sam & Max, all that stuff.
As far as how it fits in, I think that every game anyone on the team has ever played is fair game for a reference or other influence – especially if it was made before 1994! But we're drawing a lot from the comic, which was heavily influenced by games like Earthbound and the Sims, and we point to stuff like Final Fantasy in our pseudo-RPG combat mechanics, which are modeled after very stylized "Strife" scenes in the comic.
Review Fix: How will it attract new fans to the franchise?
Haskins: We think fans of classic adventure games will find a lot here to love, and really anyone who loves to play games that have a great story, a big, interesting world to explore, a diverse cast of characters with a lot of personality and heart, and a wicked sense of humor.
You might compare it to the Sam & Max series – even if you've never even heard of the comics by Steve Purcell, those games stand completely on their own as a fun and funny series filled with wonderful characters and a great sense of humor. While fans of the comic will find a lot here that they recognize and have plenty of stuff to find references to and speculate over, the game requires and assumes no familiarity with the comic, and we're adamant that no one who comes in new to the world should ever feel like stuff is flying over their head. We really want to make something that is approachable and welcoming to anyone who can pick up a mouse and point and click at stuff, and who thinks jokes are funny. That's it!
Review Fix: What are your goals for the series?
Haskins: Pretty banal, really. Make a modern adventure gaming classic, win legions of fans, take over the world.
Seriously, our number one goal is to make a really awesome, quality adventure game that people love, both Homestuck fans and newcomers alike. We also hope it does well enough to support the studio so we can go on and keep making more games after this one!
Review Fix: How do you want this game to be remembered?
Haskins: Modern adventure gaming classic. First of a line of greats from What Pumpkin Studios. Inspired some really excellent cosplay.