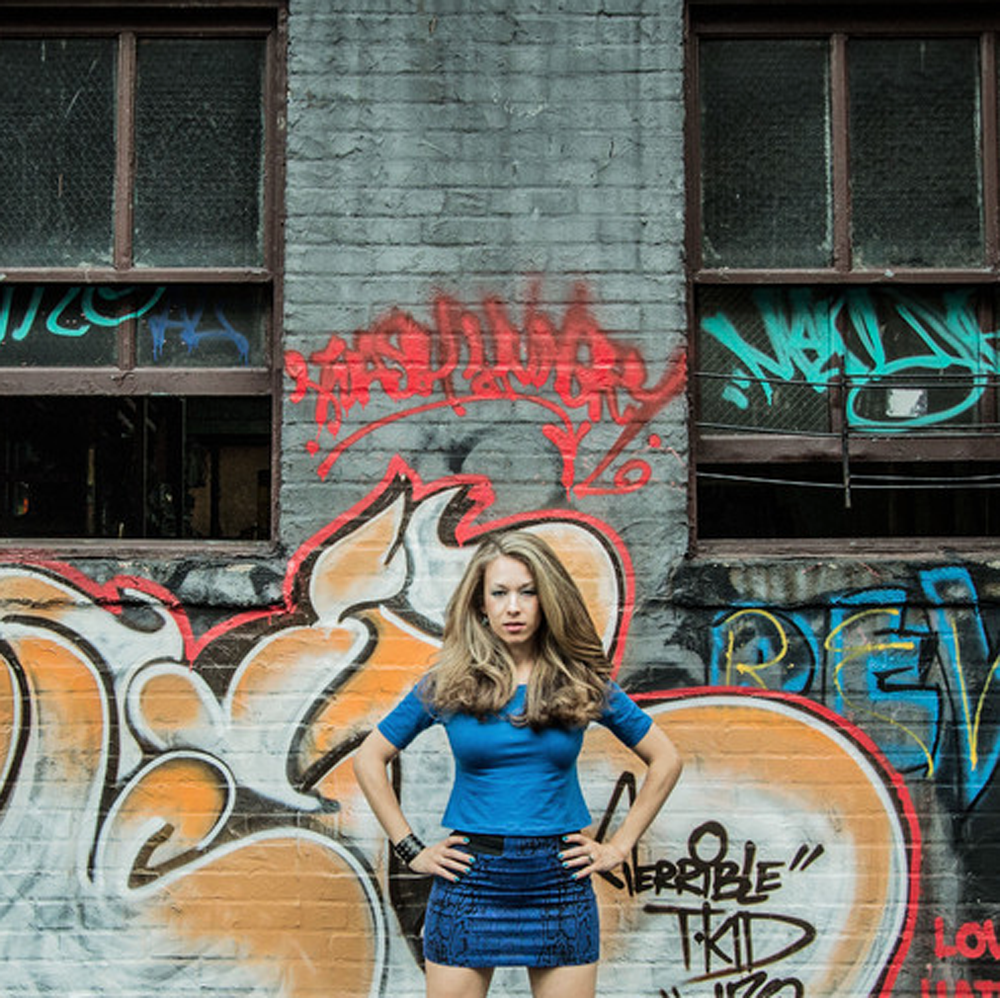 Review Fix chats with singer/songwriter Lola de Hanna discusses her new EP, "The Other Side."
With her Sarah McLachlan-esque voice, earthy instrumentals and solid lyrics, de Hanna has the type of skill-set that producers love. She writes her own lyrics and they're far from cookie cutter. Expressive and deep, there's definitely an audience for her stuff.
To say her work is different isn't an exaggeration. Simply put, de Hanna's tunes are very atmospheric. The instrumental work is awesome for the most part and de Hanna's voice is anything but weak. Powerful at times and even bluesy at others, she's got a ton of versatility.
Review Fix: You've had an interesting road to the music scene. When did you have that "moment" where you decided this was what you really wanted?
Lola de Hanna: There was never a decision, it was more like an acceptance of the fact that it can't be any other way. Even if you paid or forced me to stay away from writing songs and singing, I would still probably do so subconsciously in my sleep.
I'm always feeling the pull towards music. There was, however, one moment when I thought to myself that I could either make small attempts at it or try to create things I'm authentically proud of. This was a decision which happened after years of working and collaborating with other musicians on many different genres, but still feeling like "something's missing."
Review Fix: How has your Greek roots played a role in your development as musician?
de Hanna: Not as much as my Greek father would like, haha. You know, I grew up in Greece and though I mostly listened to US and European rock, punk, metal etc, I inevitably listened to and sang many Greek traditional and pop songs such as rebetika, laika etc. My interest in those unique melodic tones never decreased. In my song "Thin Air" off of "The Other Side" I use many of those influences.
Review Fix: How does it feel to be compared to musicians the likes of Ellie Goulding and Blondie?
de Hanna: I love it. It's always interesting to hear what resemblances come up for people. Even more interesting when these are artists I did not particularly listen to. I love Blondie and Ellie Goulding's voice but have never thought of myself as a longtime listener.
Review Fix: What do you think you have to do to be as successful as you want to be?
de Hanna: Fail many times and learn from the failures.
Review Fix: What was the creative process like for this album?
de Hanna: "Oh So Gray" is the oldest song on the EP, I wrote it about 3 years ago. Ghosts, on the other hand, was written 2 week before the songs were sent out for mastering! The creative process was different from song to song, which I think is evident in the variety and unique feel of each track. Some songs started off based on a Garageband loop, others with me just improvising on piano and others had a clear direction from the beginning. Thin Air, for example, was me thinking "I want to a write a Greek-sounding song" so I tried to think of vocal lines that have that feel.
Review Fix: What do you think makes a great song?
de Hanna: Authenticity on the part of the songwriter that also manages to touch another person. I do think that it's also a very subjective issue. A great song for me might be average to you and terrible for another person. This is another reason why I love listening to listeners' feedback on my music. The variation in reactions sometimes is astonishing! But overall, for a song to be great it has to have some "truth" to it, something the songwriter or singer really felt or experienced, and some type of accessibility which also happens to resonate with listeners. For example, though some experimental/noise type songs can be great, if they do not resonate with listeners they will not be perceived as such.
Review Fix: What do you think is the best song on your newest album? Why?
de Hanna: My favorite song on the newest album is "Thin Air" because it meshes the two sides in me, or as the EP title says, The Other Side! It has some pop rock, electronic elements but clearly relies on Greek and middle-eastern music tones.
Review Fix: Is there a story behind it? How was it written?
de Hanna: The story behind the music was me thinking that I want to write a song that would incorporate my early musical influences being raised in Greece. Lyrically, it's about deciding to believe and trust yourself rather than keep looking for the answers from someone or something else.
Review Fix: What are your goals for 2015?
de Hanna: Shows to promote the EP and also working with a team of music supervisors for TV and Film. I'm hoping to get "Ghosts" on a show soon. I'll keep you posted!
Review Fix: What's next?
de Hanna: Writing, writing and writing. This time I'm going to go back to cowriting with other musicians and producers for a bit before I continue writing my own songs for an LP in 2016.