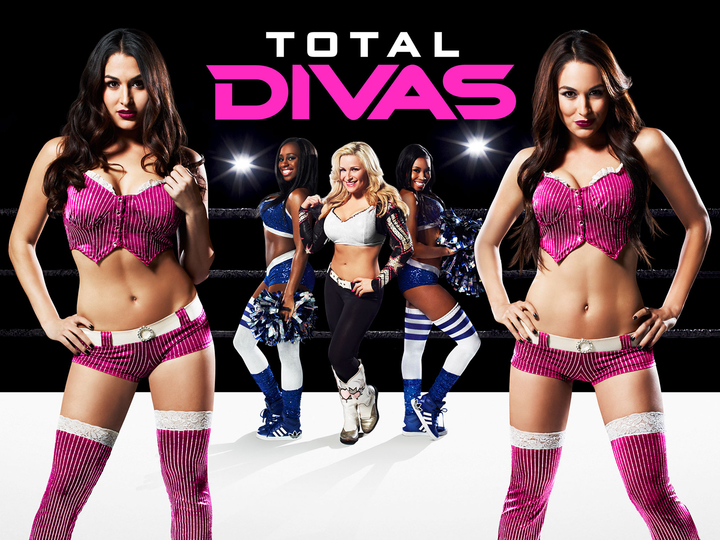 If you didn't know already, social media has been fully integrated into WWE programming, making your inclusion into the show just as important as the matches. With a plethora of Twitter streams cross programming during every show, wrestlers try to keep your attention long after the matches are over.
This full integration has backfired on WWE before; the perfect example being Daniel Bryan's Yes Movement and the vocal fan base that it encapsulates. Triple H has even cut promos against "S'marks" or smart "marks" saying that they don't know how the business works.
However, #GiveDivasAChance was trending on Twitter during Raw on Monday night after fans were upset with the minimal amount of time allotted to female wrestlers on the show.
COO Triple H may not disagree with the fan base here. As his NXT brand features phenomenal women's matches that have been praised by all.
Let's face it women's wrestling has never been viewed as much of a draw by mainstream wrestling fans. However, you can point to the '80s and early '90s as an age when Women's wrestling was at least given a chance to develop.
In the 80s you had Wendy Richter, Lelani Kai, and of course The Fabulous Moolah, who holds the longest title reign in professional wrestling at 28 years as Women's Champion. In the early '90s you had Bull Nakano, Alundra Blaze and Bertha as contenders for the WWE Women's Championship which was defended at their Pay-Per-View events. Then you had the zenith of the Women's division in the feud between Trish Stratus and Lita and their series of matches which showed what women's wrestling could become.
However, the division has been turned into a glorified Maxim shoot. Of course I recognize the importance of having the young women have a certain look. But with a PG product you can never return to the events that took place in the attitude era and the rather risqué spots and gimmicks they used to garner ratings.
So the only option you have is to give us a good product. Some of the best matches in recent months have come out of the Diva's division of NXT.
While the belt is adorned with Diamonds and a touch a pink it is nowhere near as gaudy and feminine as the main rosters Diva's title.
Would any self respecting women really right for a belt with a giant butterfly on it? Most Divas matches on the main roster stem from Total Divas or a rushed feud giving people the excuse to go use the bathroom.
The matches rarely last longer than five minutes and when they do these women have wrestled so little that they come off as uncoordinated and frankly amateurish.
How is it that NXT Divas appear as strong independent women capable of hurling themselves of top ropes and suicide dives, yet Nikki Bella or Naomi can rarely climb to the top rope?
The NXT match between Natalya and Charlotte for the NXT women's crown was amazing. How is it that she botches spots with Alicia Fox and Rosa Mendes? Paige and Emma had a hellish match for the crown showing that you may not look like a Diva but you can appear as a champion.
Paige and her massive ascent to the WWE Diva's championship had great potential. Her feud with AJ Lee was a step in the right direction. They had more than five minutes of air time they had vignettes and onscreen chemistry and beat downs that fueled the story. Only recently have the Bella Twins attacked Paige on screen.
It is time to give the Divas a chance, all of them. Sarah Del Ray, a trainer at WWE's Performance Center has proven that women's wrestling is entertaining and just as competitive as the men.
Charlotte, Bayley, Becky Lynch and Sasha Banks have proven that a 20-minute match can tell as good a story as Jericho and Shawn Michaels. The emotion on their faces, the bumps they have taken and the power they have displayed is what wrestling is about.
Women deserve a chance to shine just as much as the men in any age. Give them time; no stupid gimmicks a look can start it all. A word in the hallway, a missed tag sometimes a simple story is best. Give us a bit, let them shine and get better. It will take time.
Triple H knows this. The fans have demanded this. Now it's time for the women to do their part, but only if Vince McMahon opens the door and lets the women shine.
So far McMahon has had a simple, "Keep watching" as his response on Twitter.
McMahon needs to listen not just to the fans but to his son-in-law. In this case Triple H may know what's truly, "best for business."