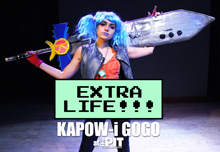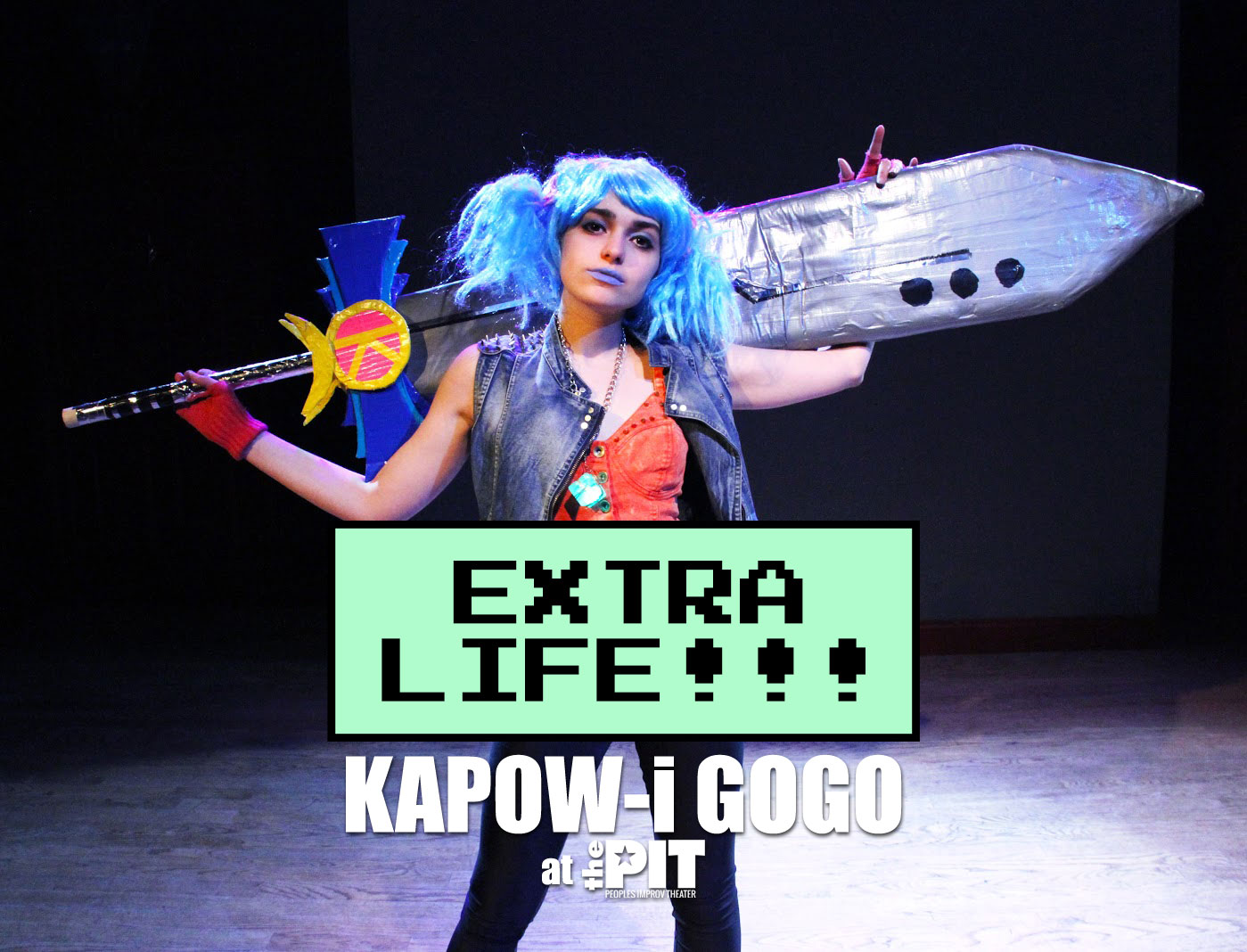 Review Fix chats with playwright Matt Cox about his new production, "Kapow-i GoGo," currently playing at The Peoples Improv Theater (The PIT) March 24th through April 18th.
Inspired by his love of everything geeky, Cox gives us an inside look at his creative process, as well as his goals for the production.
For more information, visit www.kapowigogo.com
Review Fix: What was your inspiration for the play?
Matt Cox: I've always been a very nerdy individual. I have told many people that Kapow-i is a play that I thought 14-year-old me would love. (Luckily current me likes it quite a bit too.)
Growing up I was pretty much obsessed with Dragonball Z, Final Fantasy, Star Wars, Pokemon, Zelda, anything on Toonami, etc. etc. If it had spaceships or airships or sometimes just regular ships (but in space) I was into it. But the things I loved the most about all of those weren't the flashy action sequences or anything like that. I loved the stories. I loved the worlds and characters they created. And even when I stopped caring as much, that part of all of it, the stories, stayed with me.
SO, flash-forward to Winter of 2013. I was writing for a little thing called #serials At the Flea Theater. It's an episodic play competition. I had finished a series called Kings of Crowns, a fantasy comedy epic, a few months before. While I was at work (I work at Midtown Comics in Times Square) I had the idea to do a Dragonball style play. I somehow convinced my group to let me do this and people seemed to like it. As I was writing it occurred to me that I could bring in all of this other stuff I loved and the rest was history. It also really opened up some floodgates and brought back my appreciation for these games and shows. And it all seemed to really pay off and now we're at The PIT with a huge expanded version of it.
Review Fix: What was the writing process like?
Cox: Insane. But incredibly rewarding. It was a very large endeavor to take on. Initially we were going to do it in 2 parts. (Kapow-i GoGo Gooo! and Kapow-i GoGo Z) I knew I had ideas past that but didn't think to worry about any of those yet. Well during a meeting with the producers one of them threw the idea out there to just see if we could take those other ideas and put it all together to make it a huge 3 part epic that was a complete package.
So I ended up writing 4 1/2 hours of theater in less than two months. Which was crazy! But also an insane amount of fun. It involved a whole lot of re-writing as each part grew and figuring out things in rehearsal. I finished Part 3 just as Part 1 was starting in performance. It was a lot to think about all of the time and I'm still sorry for anyone who had to deal with me during these two months because I really didn't want to talk about much else.
But in the end, I became a much better writer through the process. Writing however many hours a day really does wonders.
Review Fix: What do you think you've learned about yourself through this play?
Cox: I get a big old smile on my face every time I have the realization that this play is happening. It's a huge testament to the fact that random little thing from all corners of your life can come together in an unexpected way. My teenage years, my job, a bunch of things going on in life all came together for this play to make it what it is. I learned that anything is ripe for helping you tell a story. And that's really cool.
Review Fix: Who do you think will enjoy it the most?
Cox: Anyone who's ever spent hours playing a video game or pretended to have force powers on automatic doors. This one's for them. (Because that's everyone, right?)
Review Fix: What's your favorite element of the production?
Cox: The duct-tape aesthetic Joel Soren used is incredibly awesome. I never would have believed that duct tape could make things look so cool. Duct- tape energy blasts are a thing.
Review Fix: Is it better to see the production in parts, or as a marathon?
Cox: As of now we haven't done the whole thing together yet as a marathon. But, I think if you can- the marathon will be the way to go. There's a whole lot of tiny references we make that a week apart most audience members wouldn't pick up on. But seeing them back to back will bring a lot of those out.
Also what Madeleine Bundy and Mike Axelrod do with their two characters (Kapow-i & Hicc-Up) over the course of the 3 parts is amazing. I think separately people haven't quite realized how much work the two are doing when it comes to how the characters change over the course of the story. I'm excited to experience that.
Review Fix: You need a special cast to pull this all off. Can you talk about them?
Cox: Every single one of them is a rock star. I could not have asked for a better group of people. This thing is a huge labor of love and I can honestly say I love sharing the stage with all of these people each night.
Everyone has put so much effort into it, a whole lot of care. And under the quick schedule we have one would have to think it's a miracle that we even put it up at all. But it wasn't. Everyone is just that incredible. They're funny. They're awesome. They do fights. They play weird characters. They do everything!
Review Fix: How do you want it to be remembered?
Cox: One thing I think we are able to do is rope in people who don't normally see theater. There's a whole lot of people who live in New York that have never seen a play. I think there's enough here thats special to appeal to people like that. It would be awesome to be something that get's new people into the theater.
Also as that play was funny and cool and made lot's of munnies.
Review Fix: What's next?
Cox: I am currently at the very beginnings of a play that takes place at a certain wizarding school. More on that later.