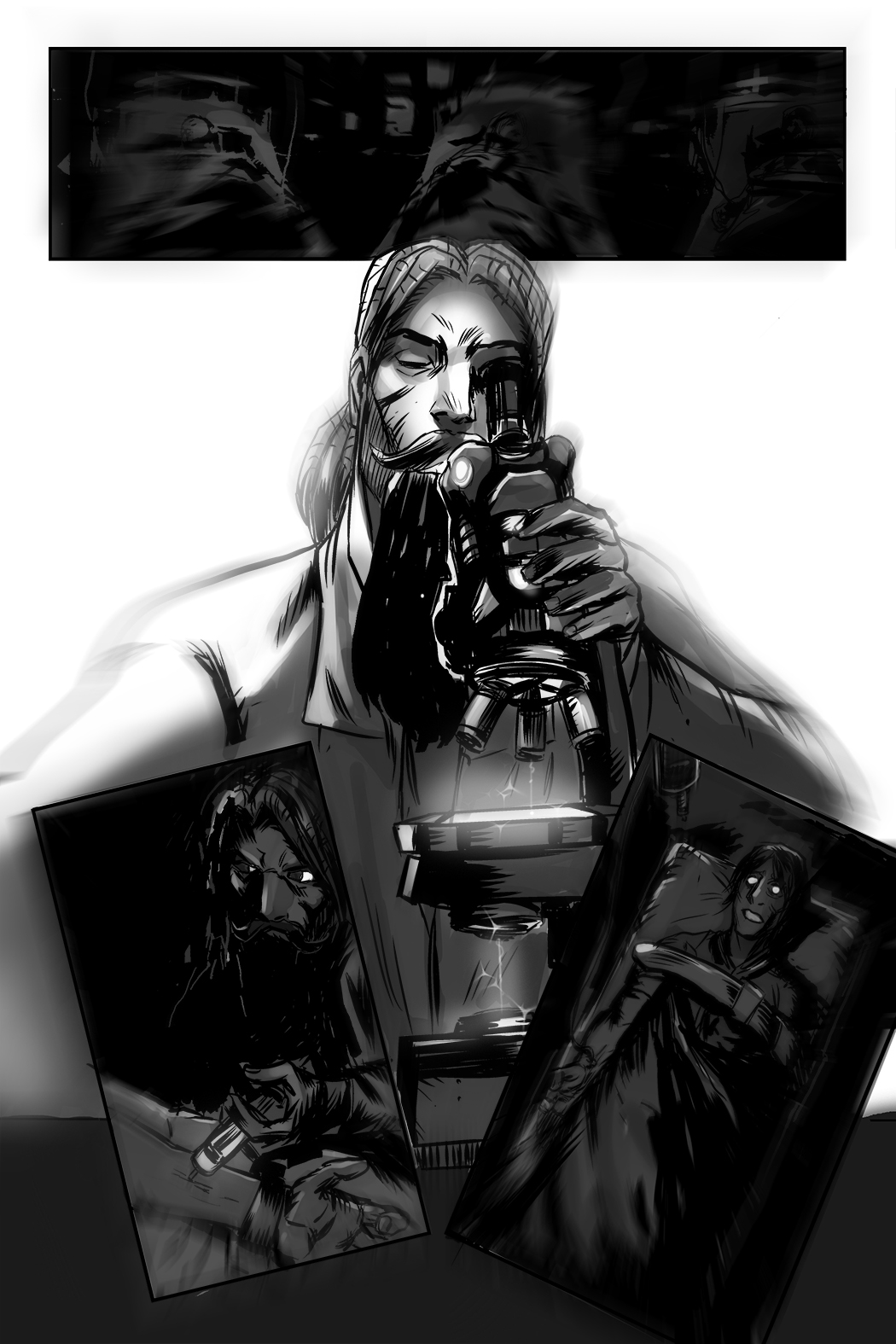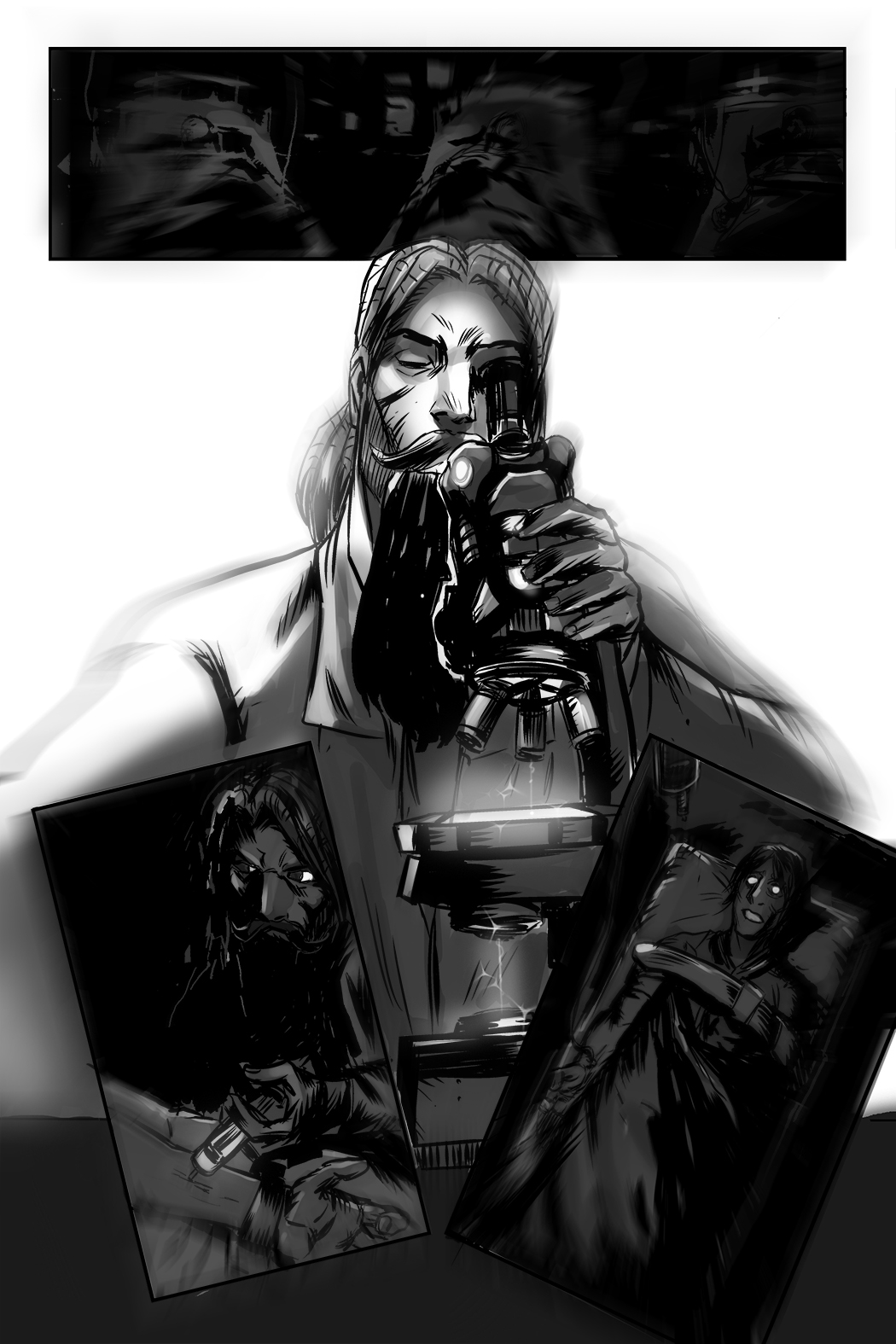 Review Fix chats with musician and comic book writer Robert Mulligan about his comic book series "Mulligan" and the current IndieGoGo campaign behind it.
A wild story that you can be a part of, Mulligan discusses how the project came to be, as well as his creative influences and how his music career has played a role in the series.
For more information on the project, click here.
Review Fix: What was the inspiration for this project?
Robert Mulligan: I was driven by conspiracy theories and the fact humans rely so heavily on particular resources.
Review Fix: What comics did you read as a kid? How did they influence this?
Mulligan: I grew up on some of the classics like Spider-man and Hulk, but I didn't really fully get influenced and in LOVE till Cyber Force,  Spawn, Goon and The Walking Dead. I think I'm most influenced by the diversity in art within all these titles along with the twists in story lines.
Review Fix: What makes this project special?
Mulligan: This project is not only a twisted story but also taps into some relevant "big business" conspiracy theories and political ties. There is a definite underlining metaphor for our current times hidden within this story.
Review Fix: What's the story about?
Mulligan: It's about an unconventional hero who grows up getting bullied and having medical conditions. He perseveres through and finds success in physical training and education. He ends up landing a great job and creating a serum that turns people into fuel. Big business and many others take it from there and corrupt the concept. It also involved portals to other dimensions and so much more. I can't explain too much because I can't give away some hidden twists and gems.
Review Fix: How has your time in Godpawn played a role in the comic?
Mulligan: I've been lucky to have a great fan base for my music. Performing and founding Godpawn has led me to some great fans and friends and family supporting all my creative endeavors. It allowed me to instantly get my comic page and fundraiser out to the masses. It was the help of my fans and friends and family that I was able to share it on all social networking sites and more so fast. Within the first week, we reached our goal and currently we're over 300% funded.
Review Fix: How influential has IndieGoGo been to the comic?
Mulligan: It's been a big help in raising the money. It was from my hard work and fan base etc. but I believe it's the IndieGoGo name/site that gives my campaign credibility. Everyone knows about that site and it allows them to trust I'm working hard.
Review Fix: What are your real goals for it?
Mulligan: I plan to get all the art and duplication done. My real focus is bragging about reaching above 300% and having a big fan base enough to land a good distribution deal with a reputable company. I'm obviously loving Image, Dark Horse and IDW, but I'm also looking into some indie and upcoming companies too. Ultimately, I just am looking for some help.
Review Fix: How do you want it to be remembered?
Mulligan: As a twisted story that dove into big business conspiracy theories and wasn't scared to offend. I don't hold back with the writing nor the artwork. It's going to be very real in many ways. I also want to make this a complete story. That way people can buy issue 1-10 and get a full story complete. I can then go off on arcs or another story line from there, but ultimately I want to offer closure.