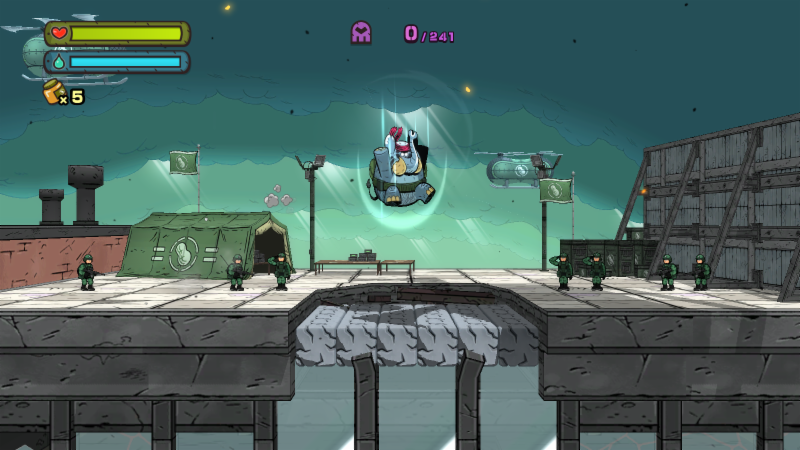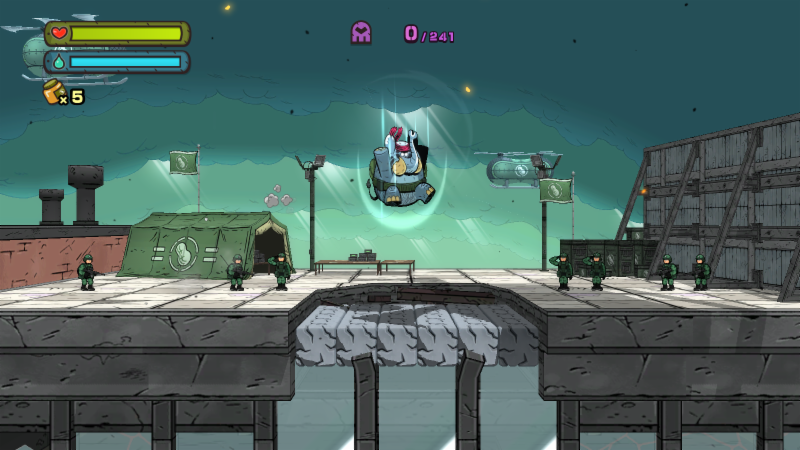 With a look that'll remind you of several different cartoon network shows and simple, but immersive gameplay, "Tembo the Badass Elephant," through our initial playtime, has been a blast.
Taking animation nods from shows the likes of "The Marvelous Misadventures of Flapjack" and "The Amazing World of Gumball," the game has an awesome look that makes the wild and crazy antics of Tembo that much more enjoyable.
But away from the visual look, it's the easy to jump into platforming action that'll really get you hooked. The story is simple. The world is in trouble from a bunch of baddies and only Tembo, the Badass Elephant can help. Able to jump through walls, crush his opponents and use his trunk to put out fires, he is indeed badass. The gameplay structure is extremely reminiscent of the 16-bit era of platforming and once you master the three or four cool attacks Tembo has and are able to use his Yoshi-inspired jump to your advantage, the game is an enjoyable romp.
Continue Reading This Article From Review Fix Editor-In-Chief Patrick Hickey Jr. at Examiner.com