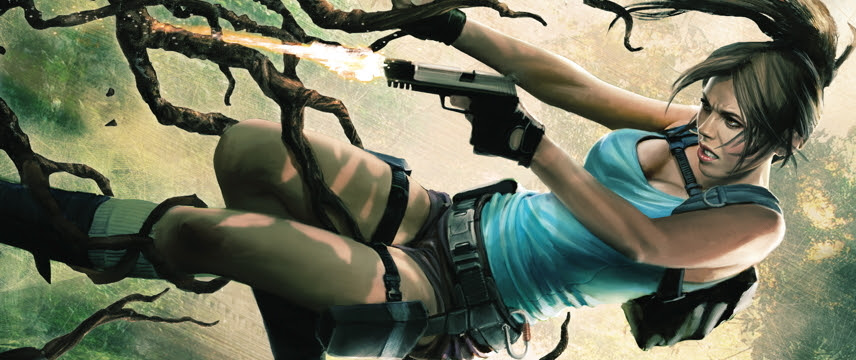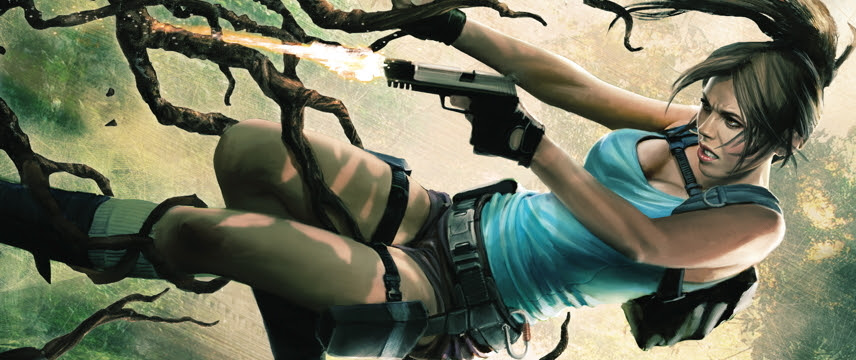 Lara Croft® is back with dual pistols, sharp wit, and an eye for action as acclaimed writer Corinna Beckho takes on the video game icon in Lara Croft and the Frozen Omen this October.
Based in the same universe as the Lara Croft and the Temple of Osiris® and Lara Croft and the Guardian of Light® video games from Crystal Dynamics, Lara Croft and the Frozen Omen is a five-issue miniseries written by Bechko and illustrated by Tomb Raider® comics veteran Randy Green.
In this all-new adventure, Lara must stop a group of cultists from causing world-wide cataclysmic devastation, and ancient ivory artifacts hold the key to both salvation and destruction! It's a race against time in Lara's new quest, filled with incredible action, dual pistols, and non-stop adventure.
"Lara is incredibly fun to write," Bechko told Polygon. "She doesn't suffer fools, she's smart, and she's talented. She's always ready for action, but she's not afraid to think through a problem either. And she doesn't ever wait around for someone else to save her. There's a lot of satisfaction in writing a character like that."
"We're excited to continue our partnership with Dark Horse on a new Lara Croft comic," said Rich Briggs, Brand Director at Crystal Dynamics. "This globe-trotting series is filled with the dual gun-wielding action and confident flair that nostalgic Lara Croft fans will love. It's a great companion to the existing Tomb Raider comics, and offers fans another way to go on a high-octane adventure with Lara."