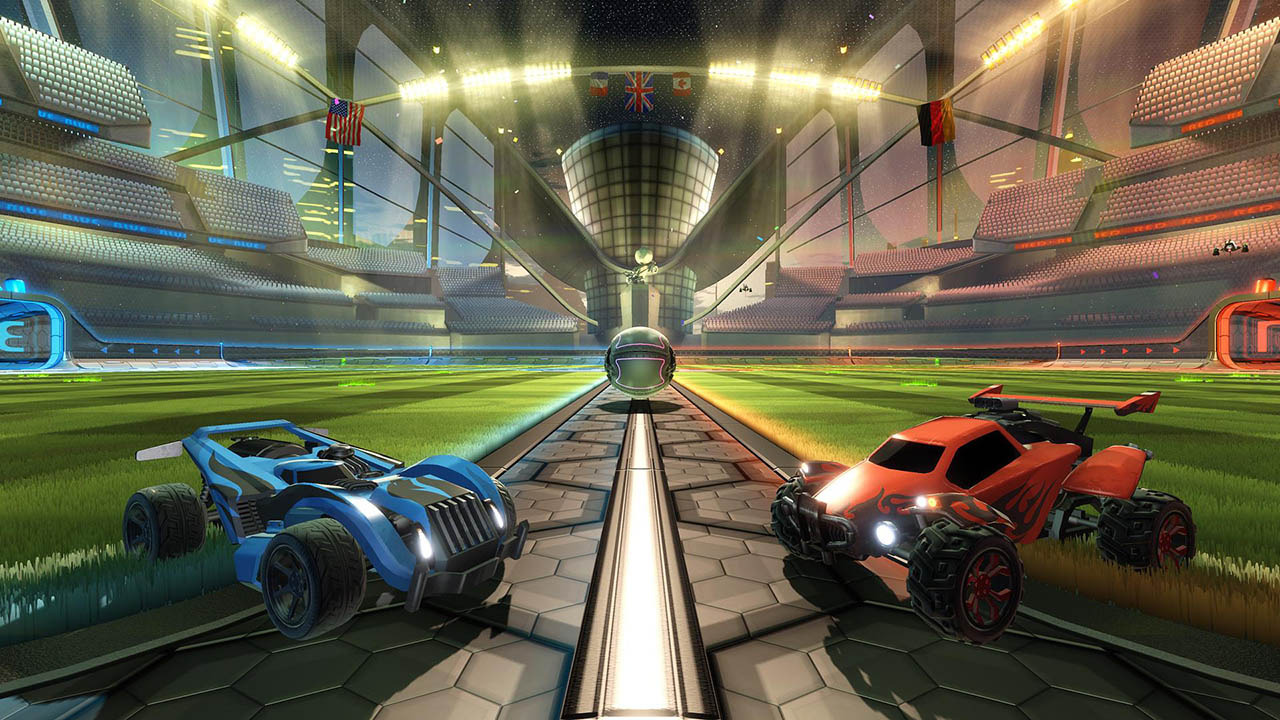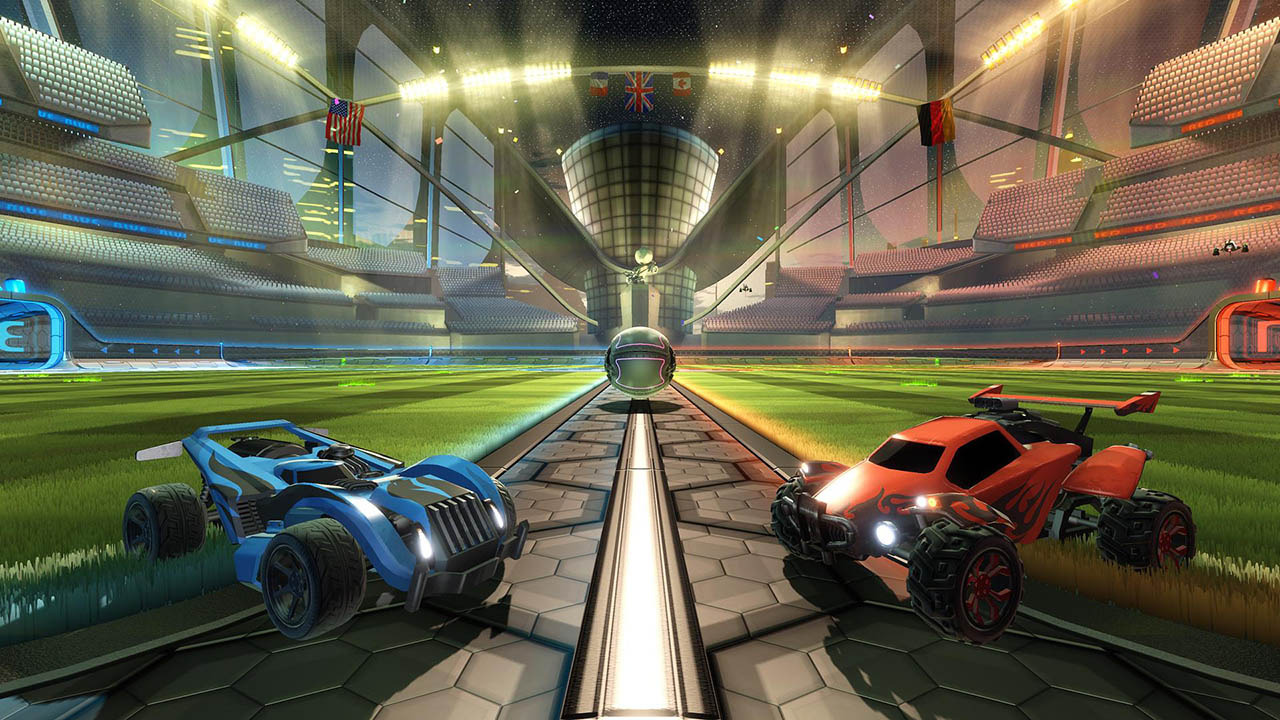 Soccer has never been so fun.
"Rocket League" is a simple physics-based RC game that blends the frantic pace of rocket-powered vehicles with the competitive nature of soccer.
It's a mix that truly works.
At the heart of "Rocket League" is its multiplayer. Players can gather a team of up to four players and challenge others online for intense matches that'll probably consist of way too much yelling. It's a game that gets to you. And because it offers four-player split-screening, things occasionally get personal.
Basically, the game pits two teams against each other in 5-minute matches. You need to combine teamwork, aggressive driving and acrobatics if you want to win. The cars can flip and make mid-air thrusts to propel the ball any which way. Some of the best shots come from a perfectly timed aerial strike.
The fields are laid out as one would expect of a soccer stadium, except the borders have these glass walls that make it impossible for the ball to get knocked out of bounds. You can also drive on them in order to get some leverage.
Scattered across the fields are boost pads that gives the RCs an extra speed dash, allowing harder hits or hasty treks across the stadium for close saves. While driving, you can change the camera to either Ball Cam or the standard view. The former continuously focuses the camera on the ball, whether it's in the air or directly behind the you. Standard view — which should be obvious — doesn't normally seem as useful, although there's an arrow that'll always point in the direction of the ball; however, unless you've got your eyes set on a boost pad, it's probably a more effective strategy to keep Ball Cam on.
As you start kicking ass and leveling up, tons of customization options unlock. "Rocket League" doesn't fry players' brains by applying certain attributes to specific items. Other than appearance,
nothing about the vehicles changes when gearing up, so the game remains fair throughout.
There is a Season Mode for those who would like a single-player experience. But it's not hard to tell that the game's focus was on an exhilarating online mode. Still, offline matches can be tough, depending on the difficulty. The hardest challenge is on Unfair mode, which won't allow you any teammates, and the AI become superstars. Anyone willing to attempt a 1v4 on Unfair should seriously make better life choices.
"Rocket League" becomes an addiction. It's unique, competitive and just plain fun. It may look like a game you play just to pass the time, but it won't be. It's deserving of the countless hours players spend on it.
Take notes, "FIFA." — OK, maybe we won't take it that far.